It was a pleasure and an absolute blast to work with Colby and Taylor of Praxis Motion Pictures producing a launch video that will help me bring Lichendia into the lives of so many! Here are a few photos for the hours we spent capturing footage of felting techniques, detail shots of completed felted pieces, my interview explaining Lichendia and the upcoming children's book, and more.
Marketing – I love it!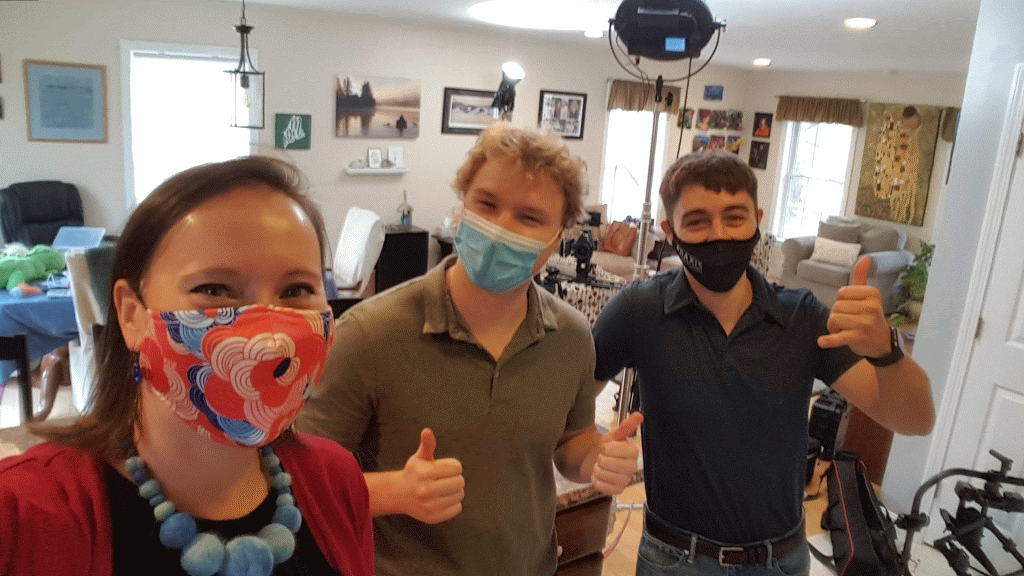 Without question, if you're in need of video production, I highly recommend Praxis! I've been through this process a few times, of varying levels of complexity. Here are a few simple tips to make your production more fun and easier when the day arrives.
Producing a Launch Video?
👉 Marketing Video Tips
Spend the time to write a well-crafted script. Going in front of the camera with words already written makes a huge difference in the time you'll spend on that component as well as settling your own nerves.
Wait to critique yourself until the take is final. As you're talking on camera, especially when you come to the end of a sentence or paragraph, end the final word and then pause. When you roll directly into another word or say something like "Oh no, that was awful" you may in fact make a cut very difficult on a take that was actually pretty awesome.
Be ready for your production crew. Have your set cleaned and set up and the things you'll need easily at hand. The more time you save by being prepared, the more time they can spend capturing footage.
Production is super valuable for marketing and a blast to create, have fun!