Sundrop 2022 Featured Felt
A Felting Project for Beginners
Felting Kits and a Magical Bedtime Story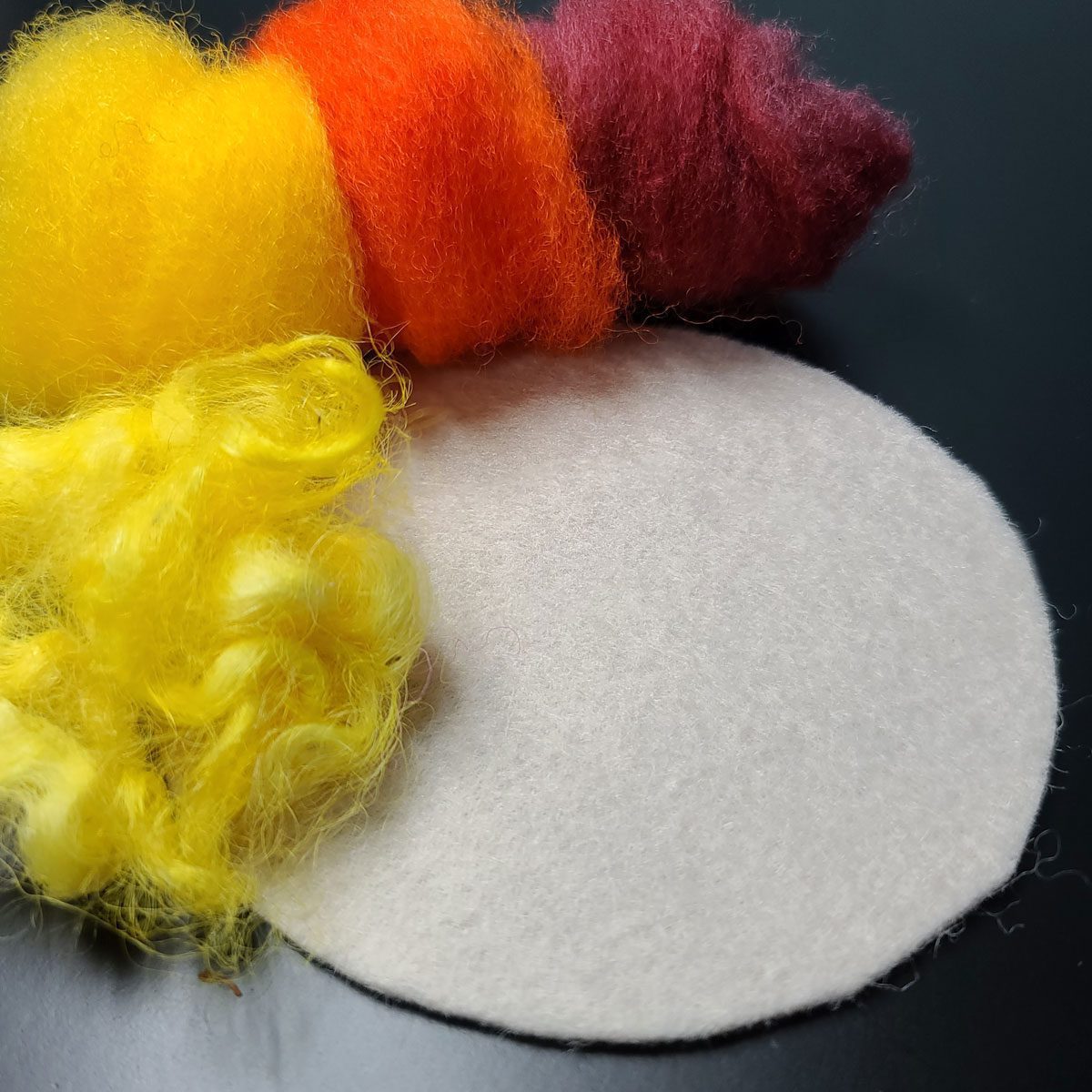 Kits are sold with needle felting tools or without.
It's nice to have options.
Bring home the warm woolen magic of Lichendia® today!
In the second book of the Lichendia series, The Sun Fairy, you learn about the special magic the Sun Fairy uses to pass between her world and ours when a child links their sundrop to the sun. Author and illustrator, Hillary Dow, has a goal to publish a new book every year (or two) and with each book there is a Featured Felt. The Sundrop is the featured felt of 2022, offering a wonderful first project for those new to needle felting. Felting is a fabulous way to:
slow down and get your creative juices flowing
support fiber farmers and artists
expand your art collection
Step By Step Needle Felting Instructions
Felting kits come with step-by-step needle felting instructions that reside here on the Binding Tales website. With each kit purchase, a link is sent that will grant access to the instruction page.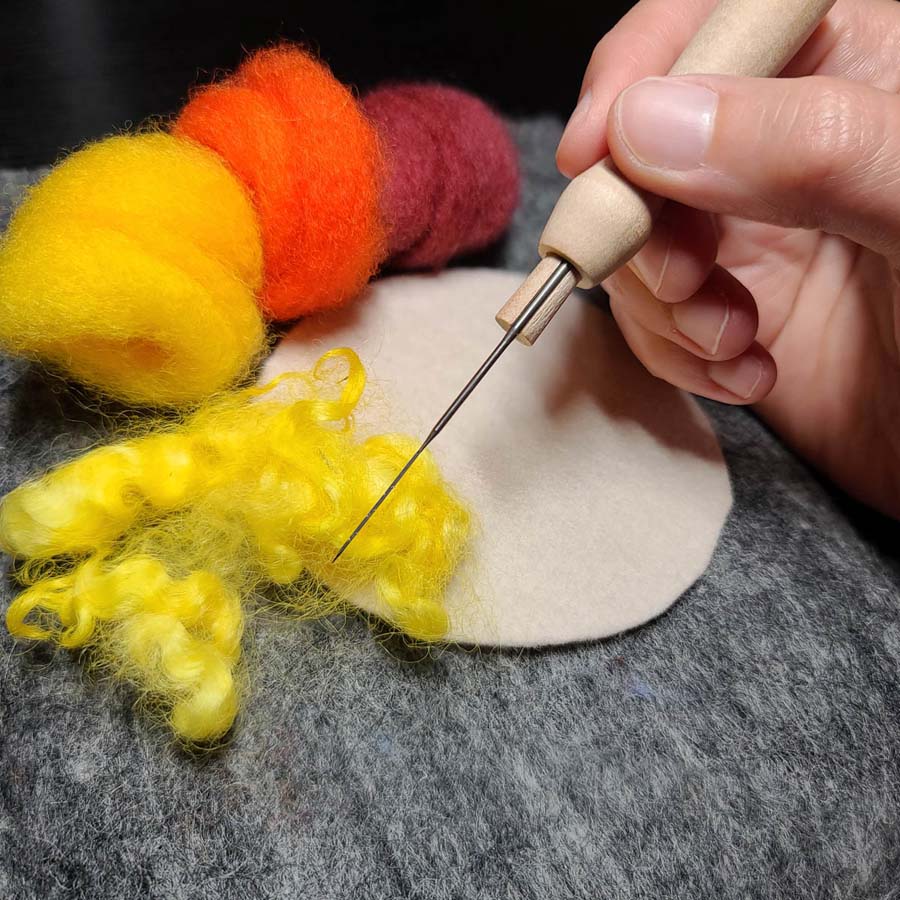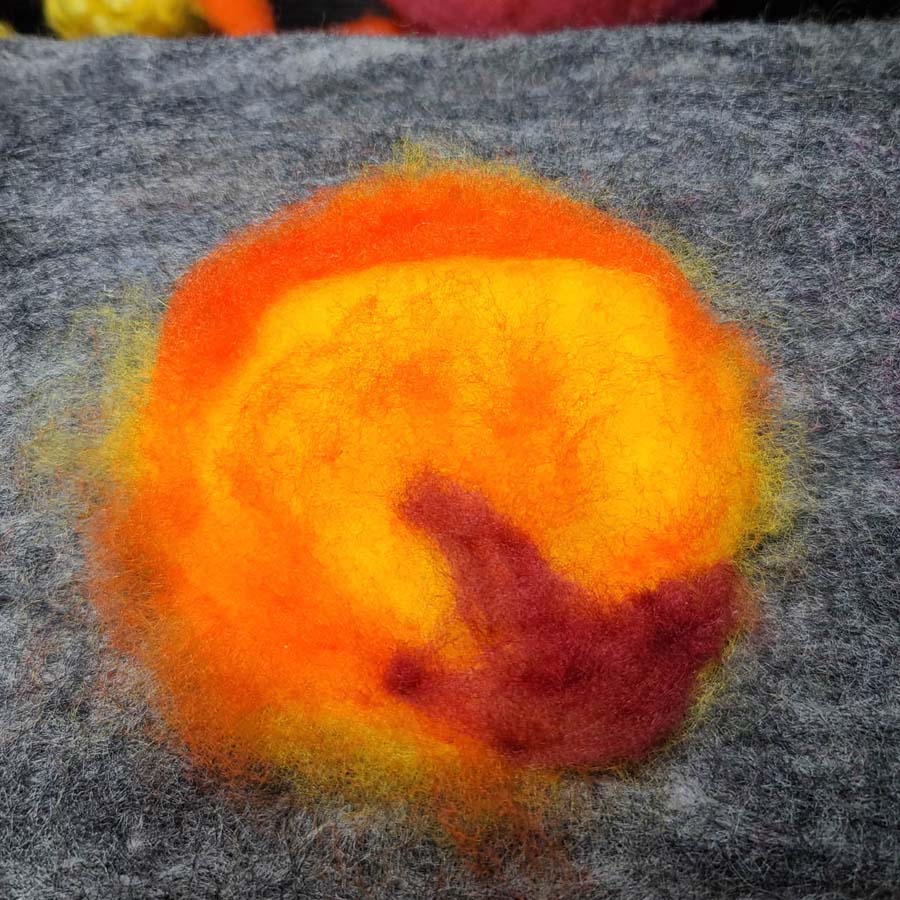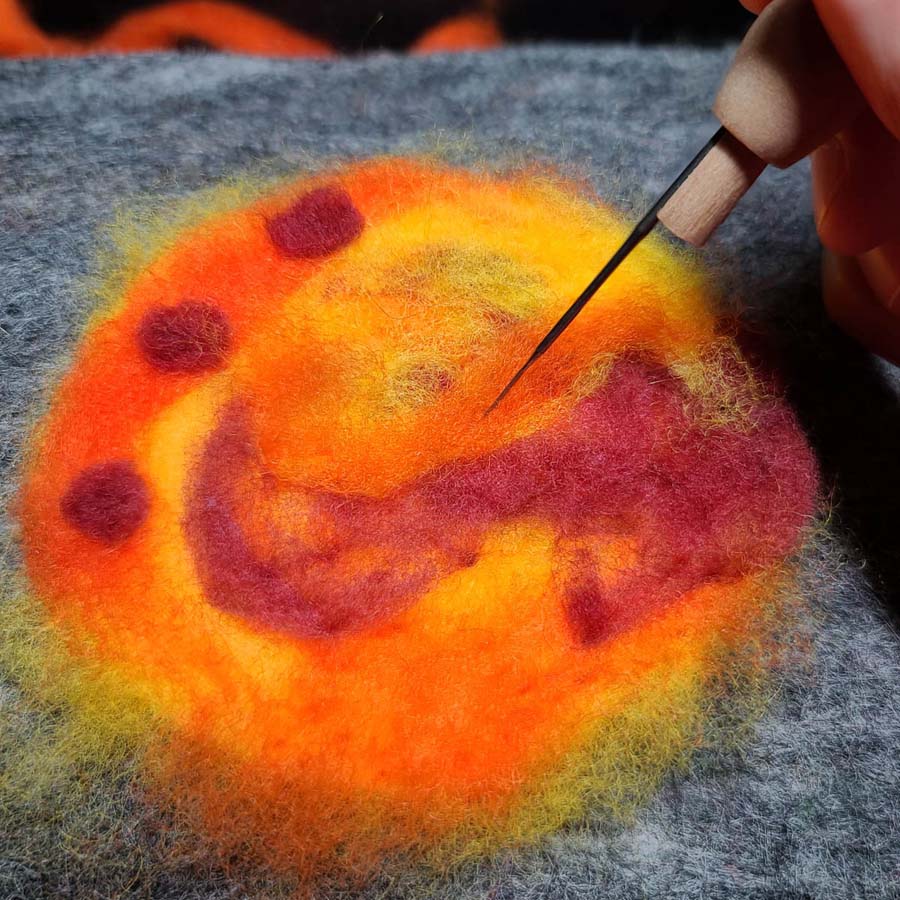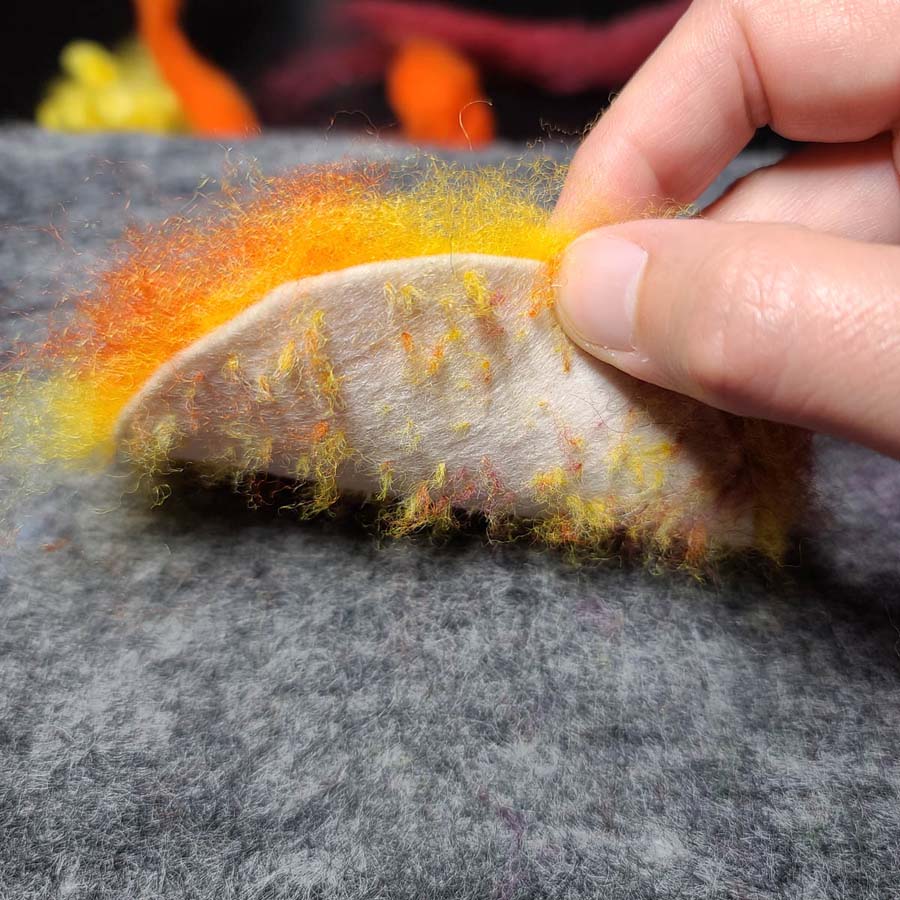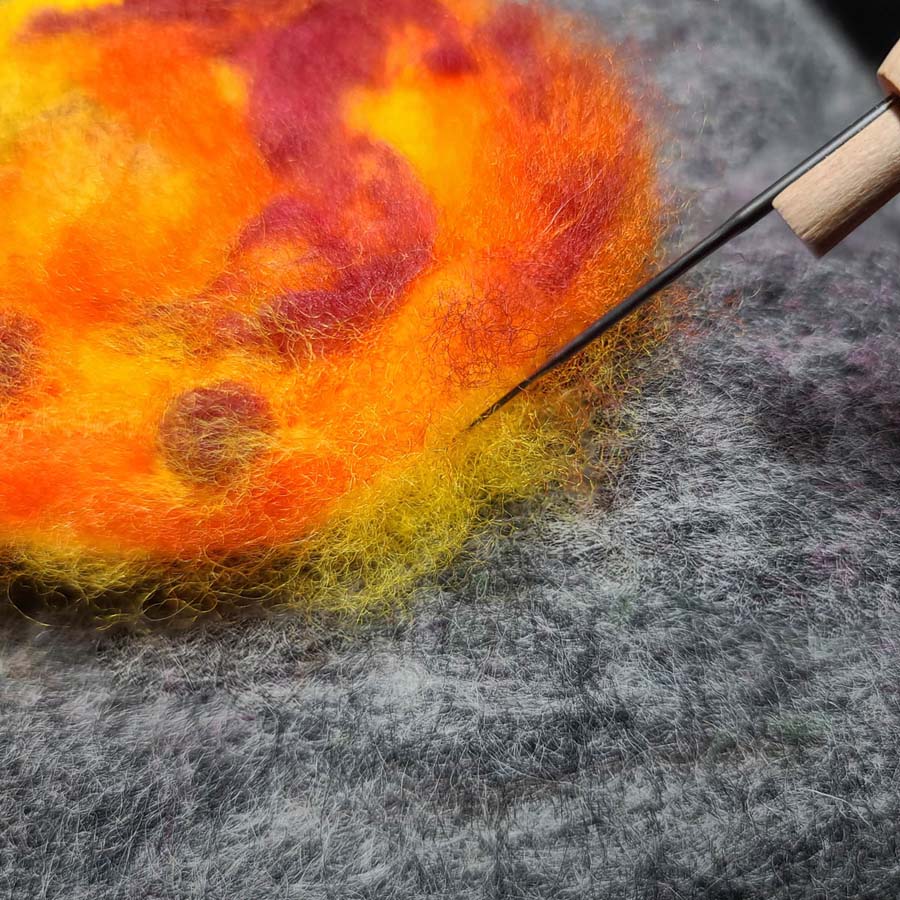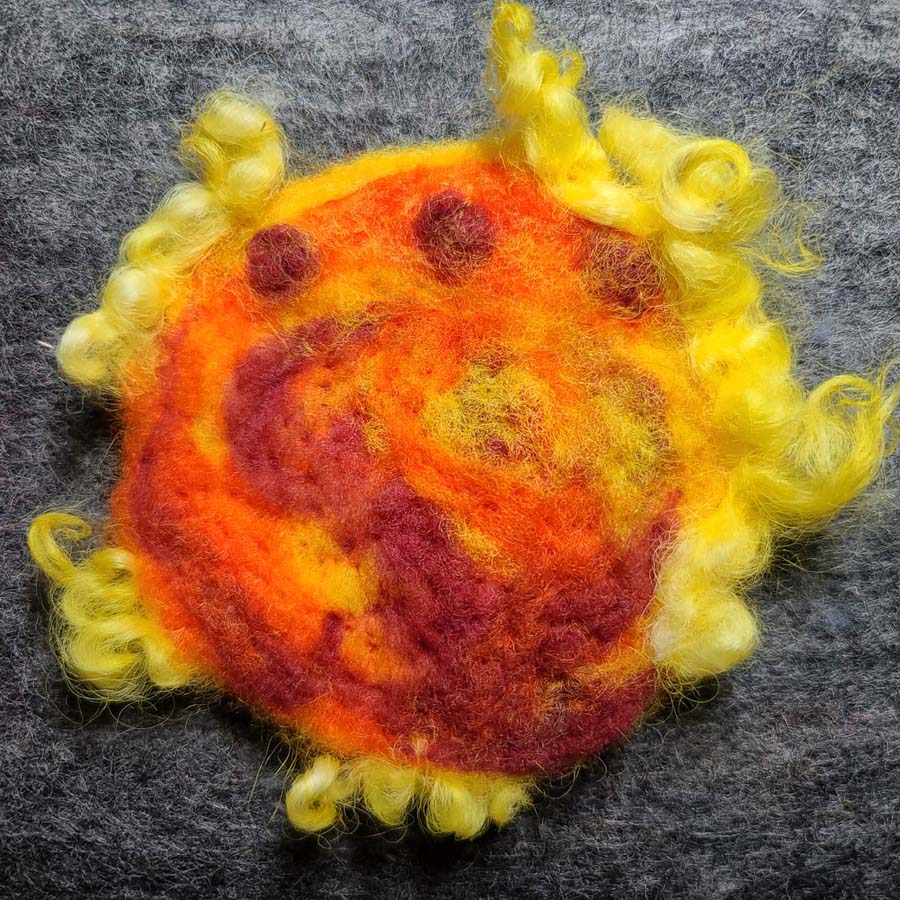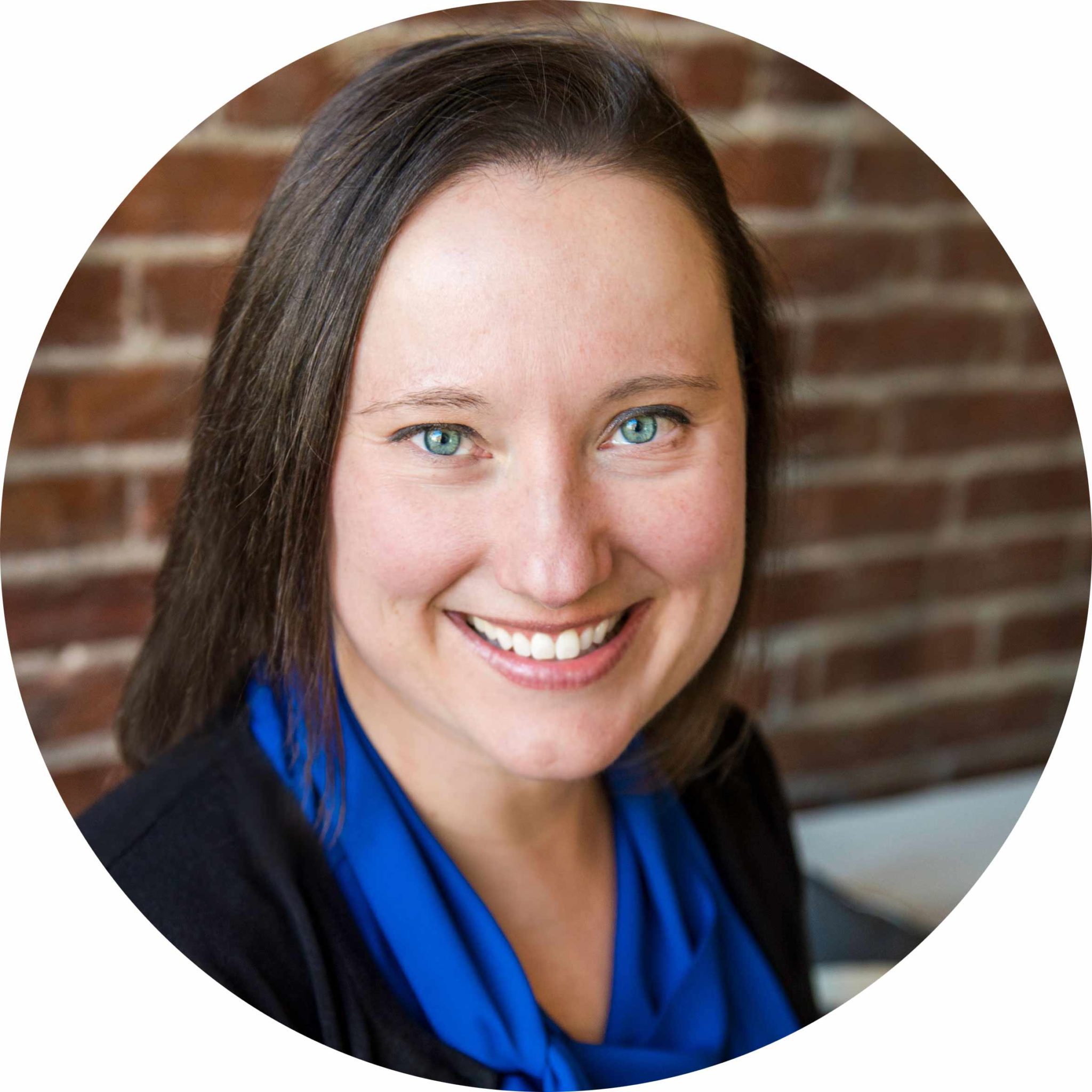 Your Felting Teacher
Hi, my name is Hillary Dow. A few of my many hats include mother, author, artist, family chef, felting artist in Maine, and oh so many more. I write children's books illustrated with my wool creations. I love inspiring the imagination in others. It is an honor to be part of someone's art collection and a pleasure helping others develop needle felting skills while CREATING their own artwork. Order a featured felting kit today! Let's get started!