Join the Felting Master Class with fiber artist and children's book author-illustrator, Hillary Dow.
The felting master class focuses on the art of needle felting with wool in a 2D style that incorporates 3D techniques. You will learn beginning to advanced felting techniques and artistic design, through trained instruction and collaboration with fellow felters. Hillary Dow, a formally trained illustrator, will guide you through the process of constructing and creating wool paintings, inspiring truly remarkable works of art.
---
Felting Modules
The felting master class currently includes seven modules, with new content added routinely. This is THE place to learn how to create ready to hang paintings completely felted out of wool. The lessons and techniques cover a full range of beginner skill levels through advanced skill levels. This membership is intended to support your growth as a needle felting artist – at any level.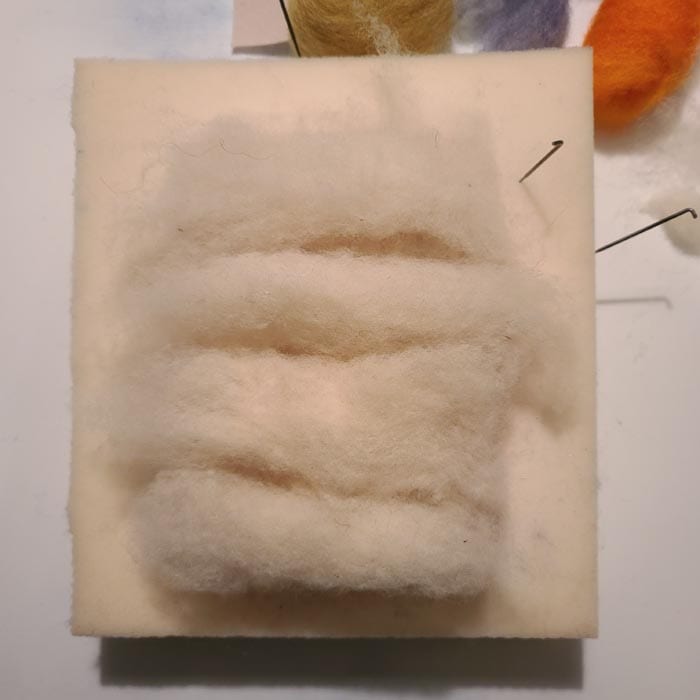 Module 1
Preparing the Fiber Base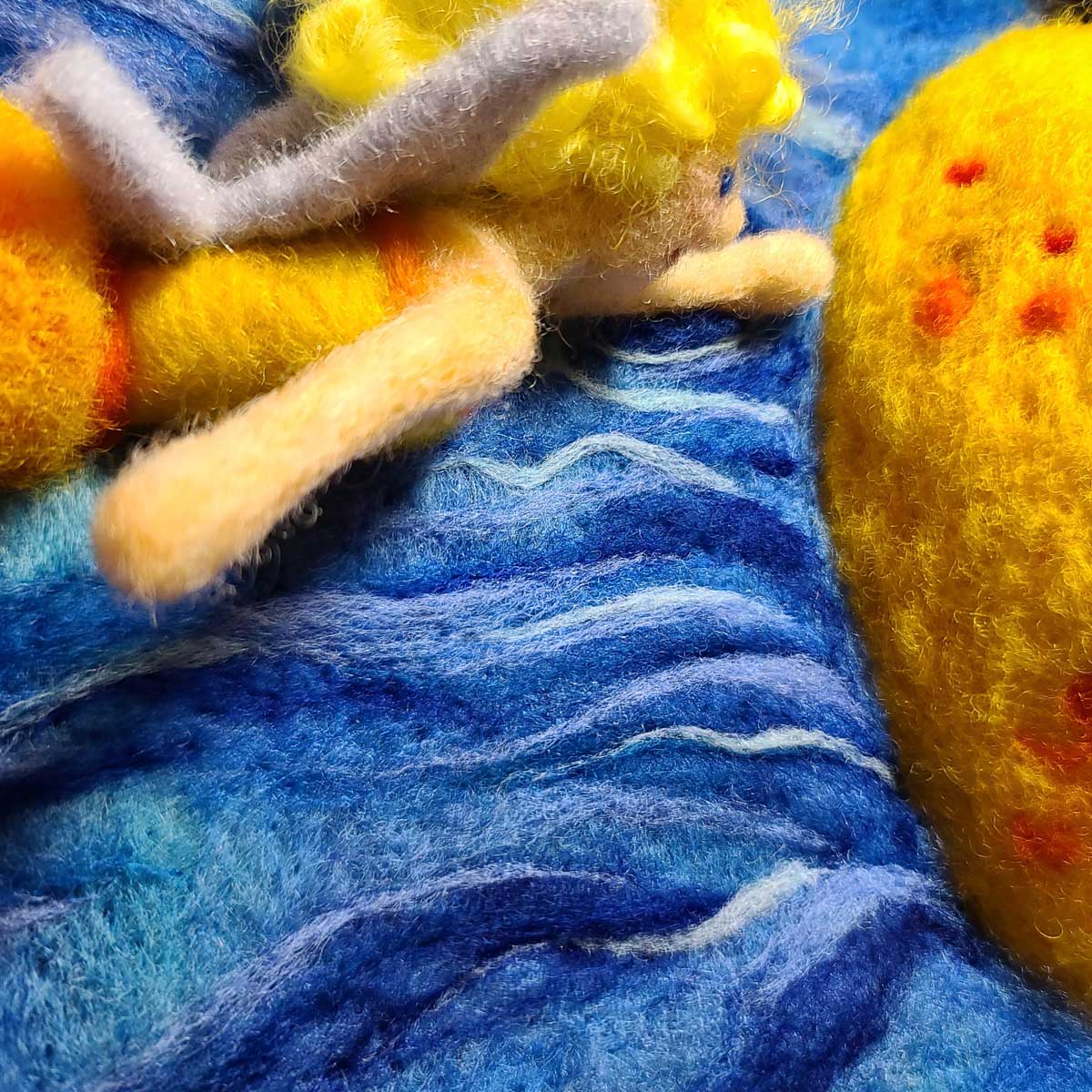 Module 2
Composition & Background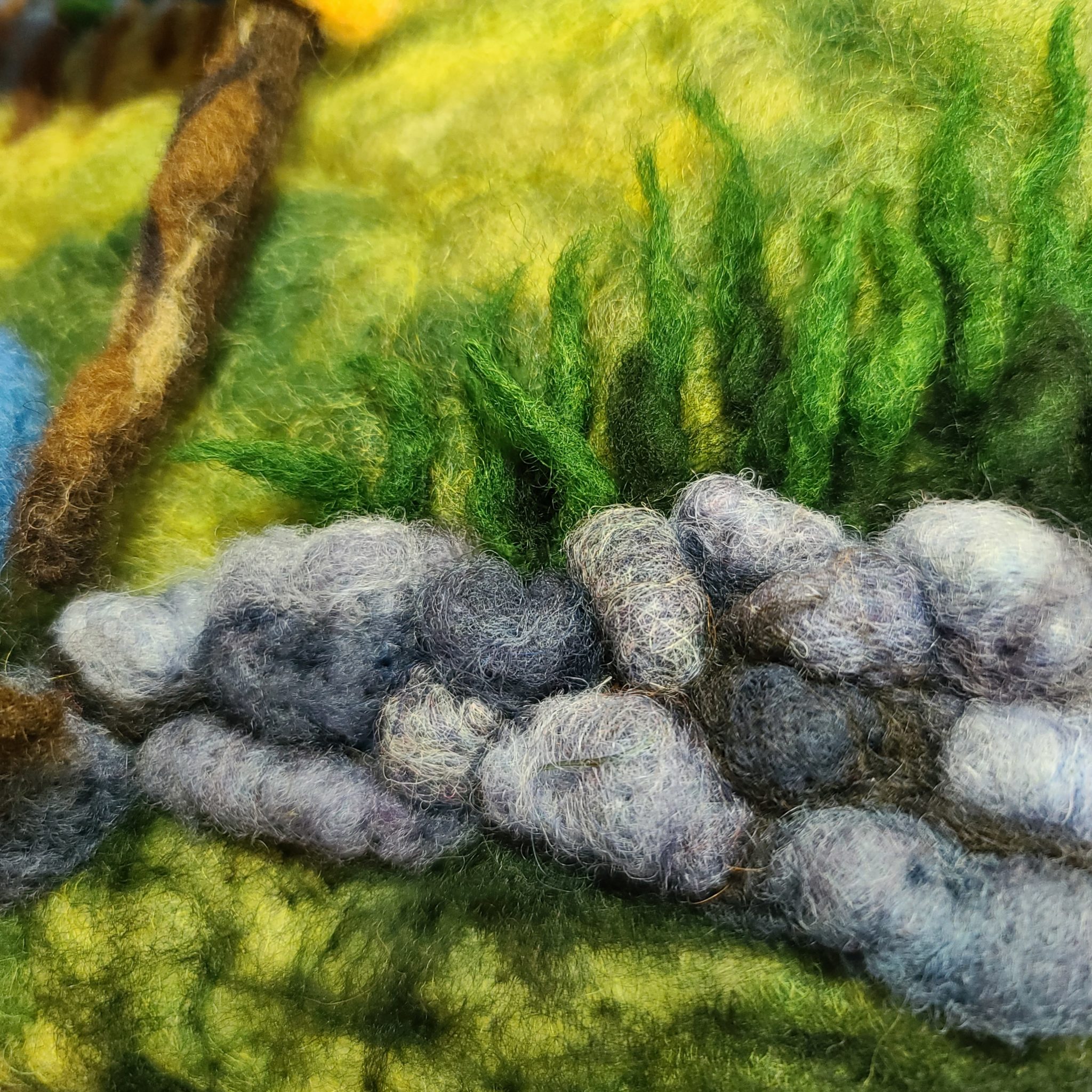 Module 3
Landscapes & Nature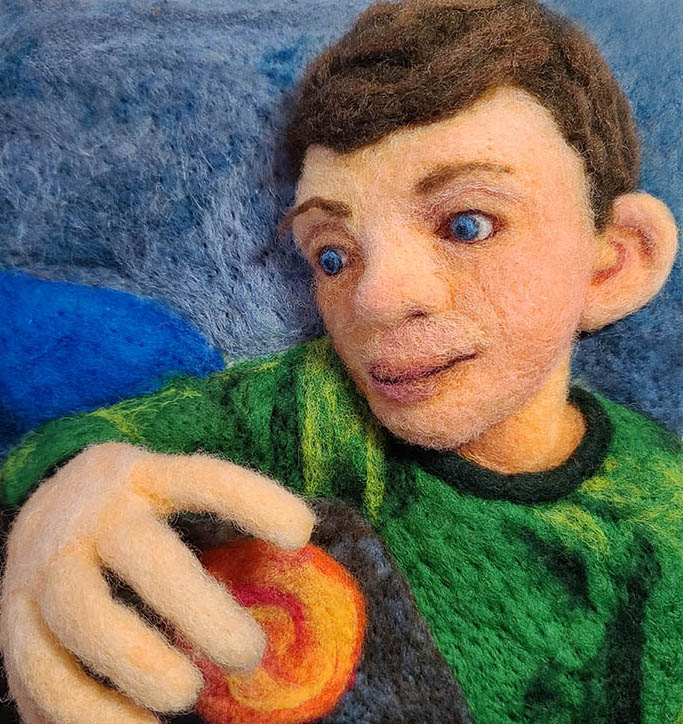 Module 4
People – Characters
Module 5
Objects & Structures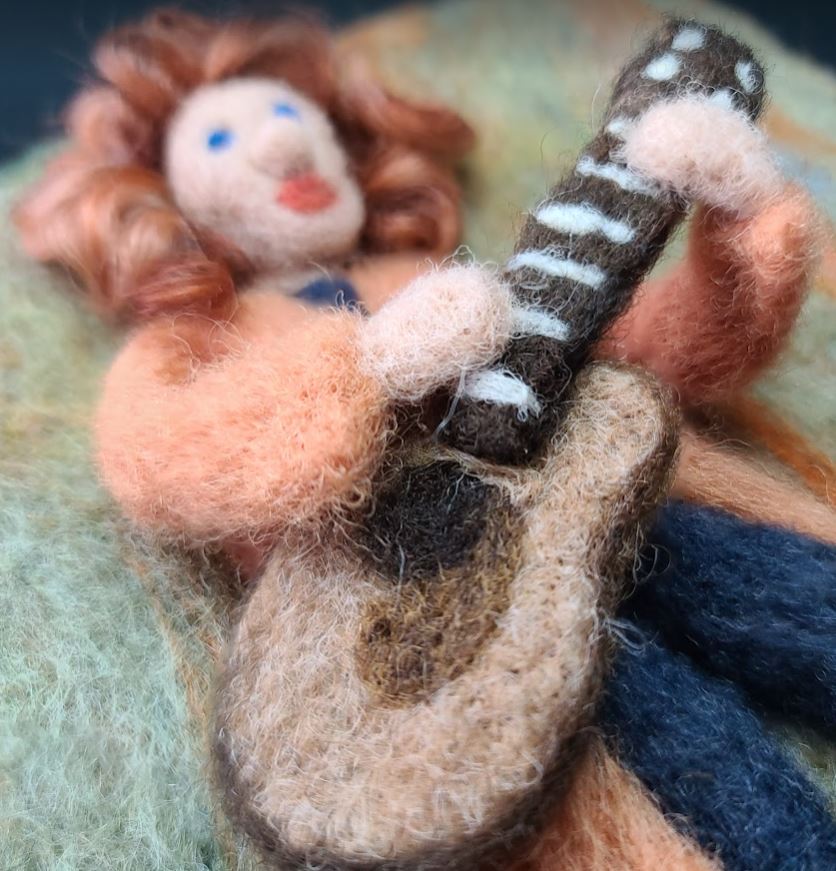 Module 6
Felting in 2D and 3D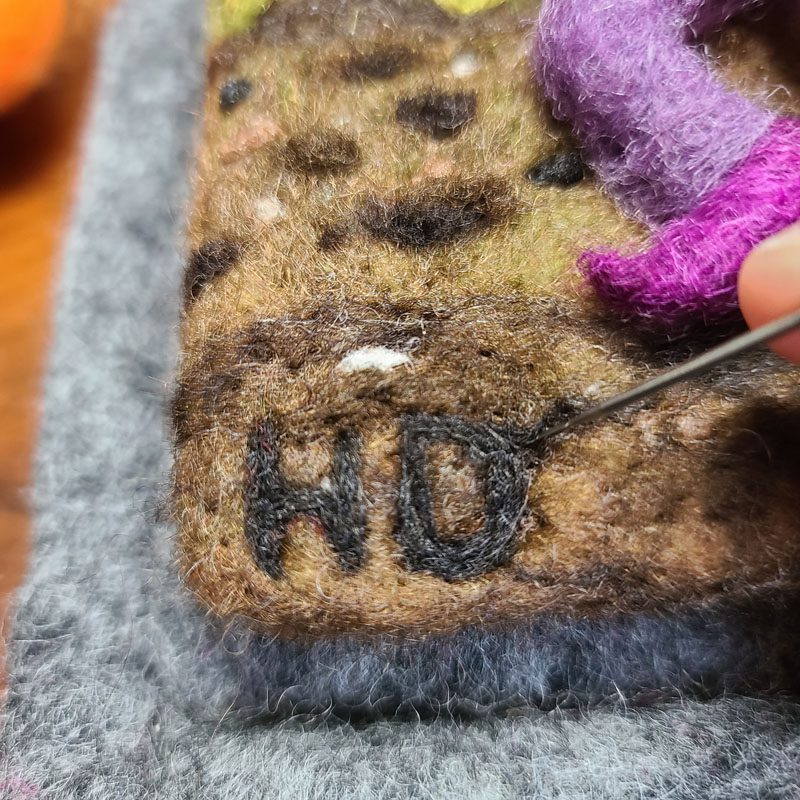 Module 7
Final Touches
---
Overview and Inside Look at the Membership Portal
Access the complete library of Hillary's instructional felting videos, still image galleries, master tips, and more; with lessons covering a broad range of topics in all seven modules. The library of content has new materials added monthly. Emails go out each month to everyone signed up for the Lichendia Felting community, with updates to inspire and inform, and to share the latest additions to the growing library of content. 
Click through to watch a 6-minute video of Hillary scrolling you through the master class membership portal.
Instructional Felting Tip Sheets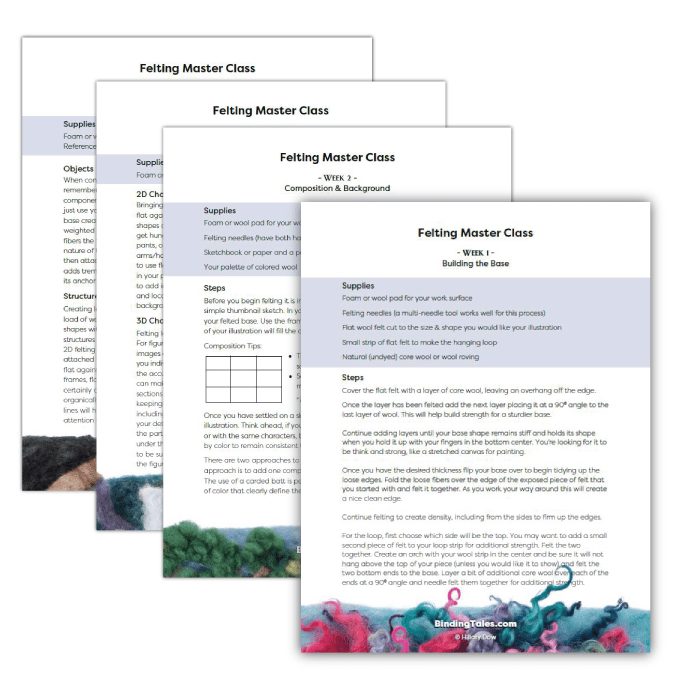 Progress Image Galleries
Galleries of progress images help teach you how to construct a sturdy wool base ready to hang, then plan out and understand why and how you decide on the order and techniques to add elements into your wool painting.
Different Formats for Different Learning Styles
Whether you learn best by watching someone work in a video lesson, from studying close-up still images taken throughout the process, or from narrative descriptions of both technique and design considerations, there is content available in all of these formats! Here are several types of content and how they are presented in one of the lessons.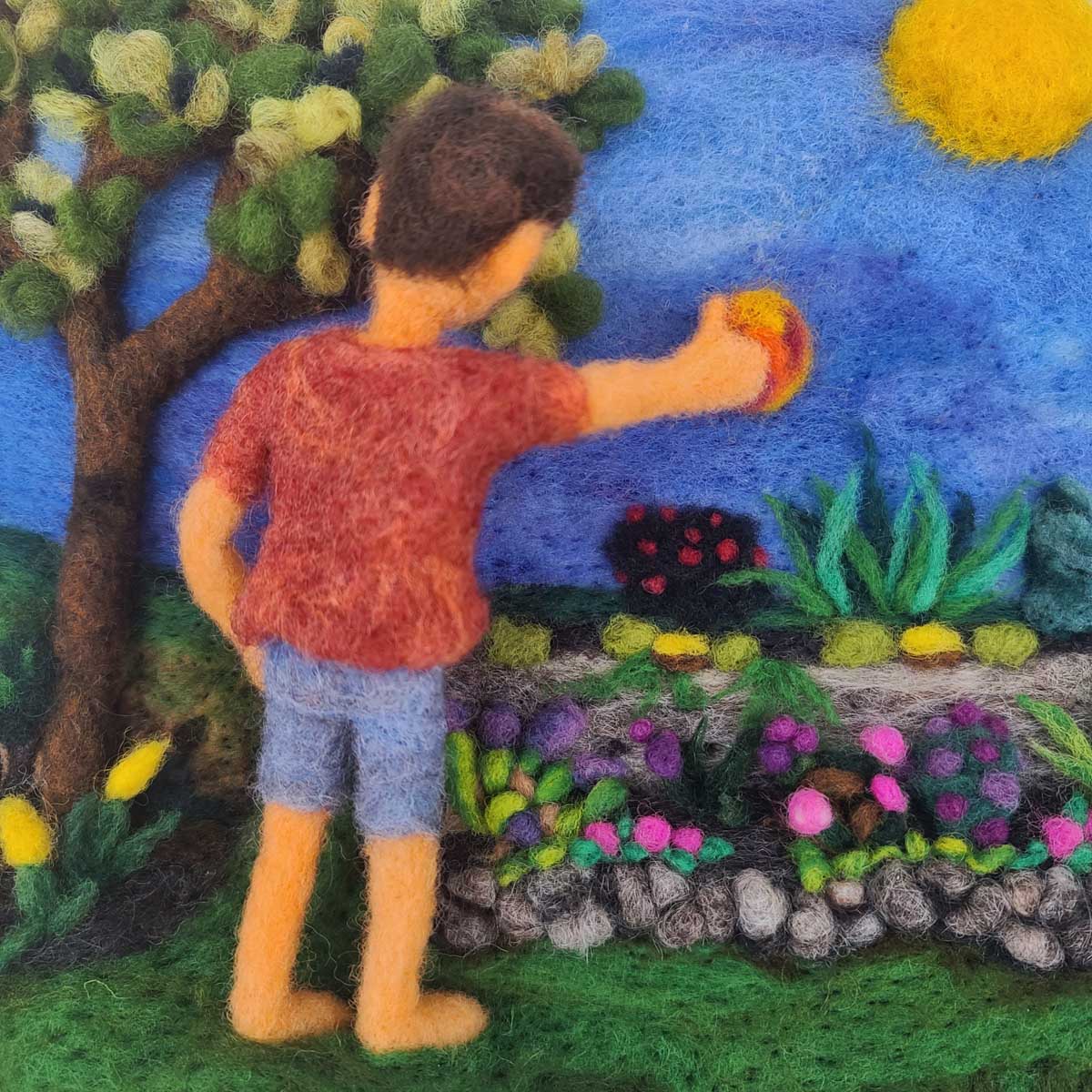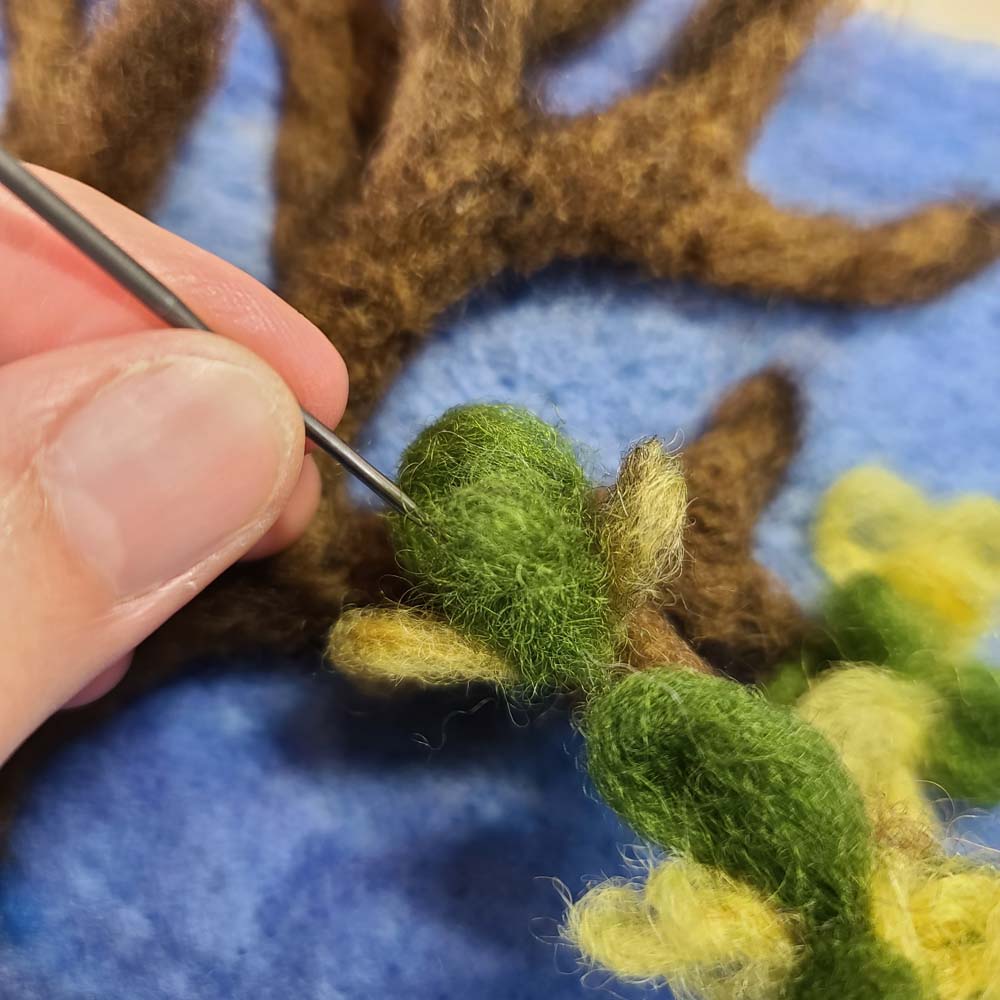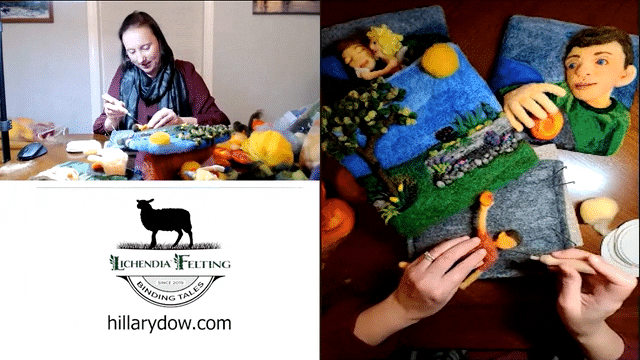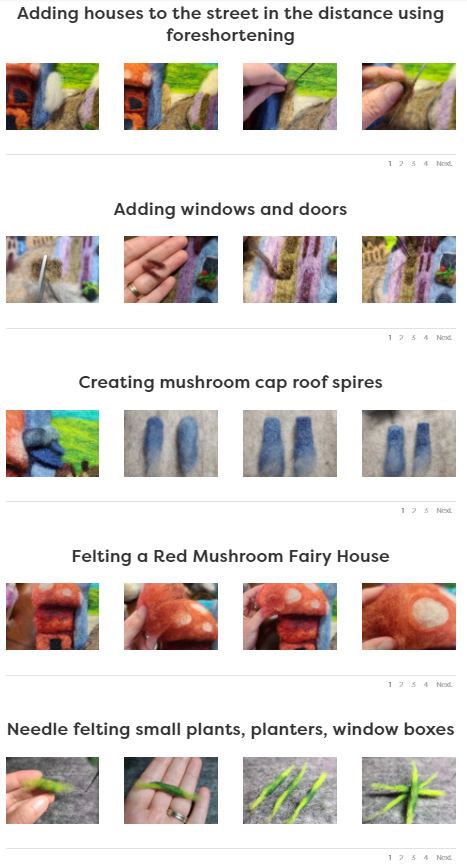 Learn Techniques With Image Galleries
When I am not felting on camera for a video lesson I take my time and stop frequently to take still image photographs of the steps for the felting techniques I use. Of course, there are times that I am buzzing right along and just focus on quick progress, but for the most part, I capture the process of bringing Lichendia to life as much with my process photos as I do with the finished illustrations included in the books.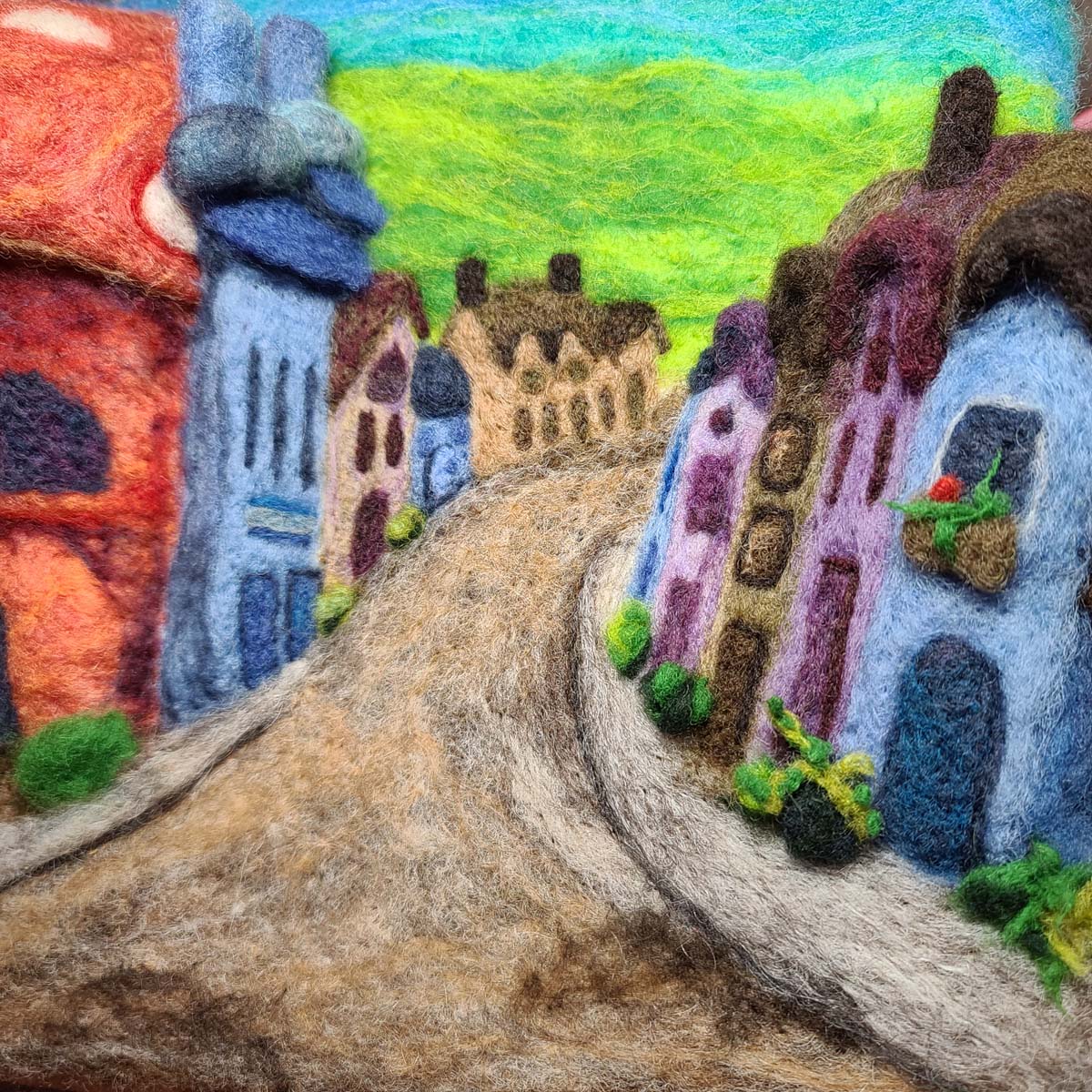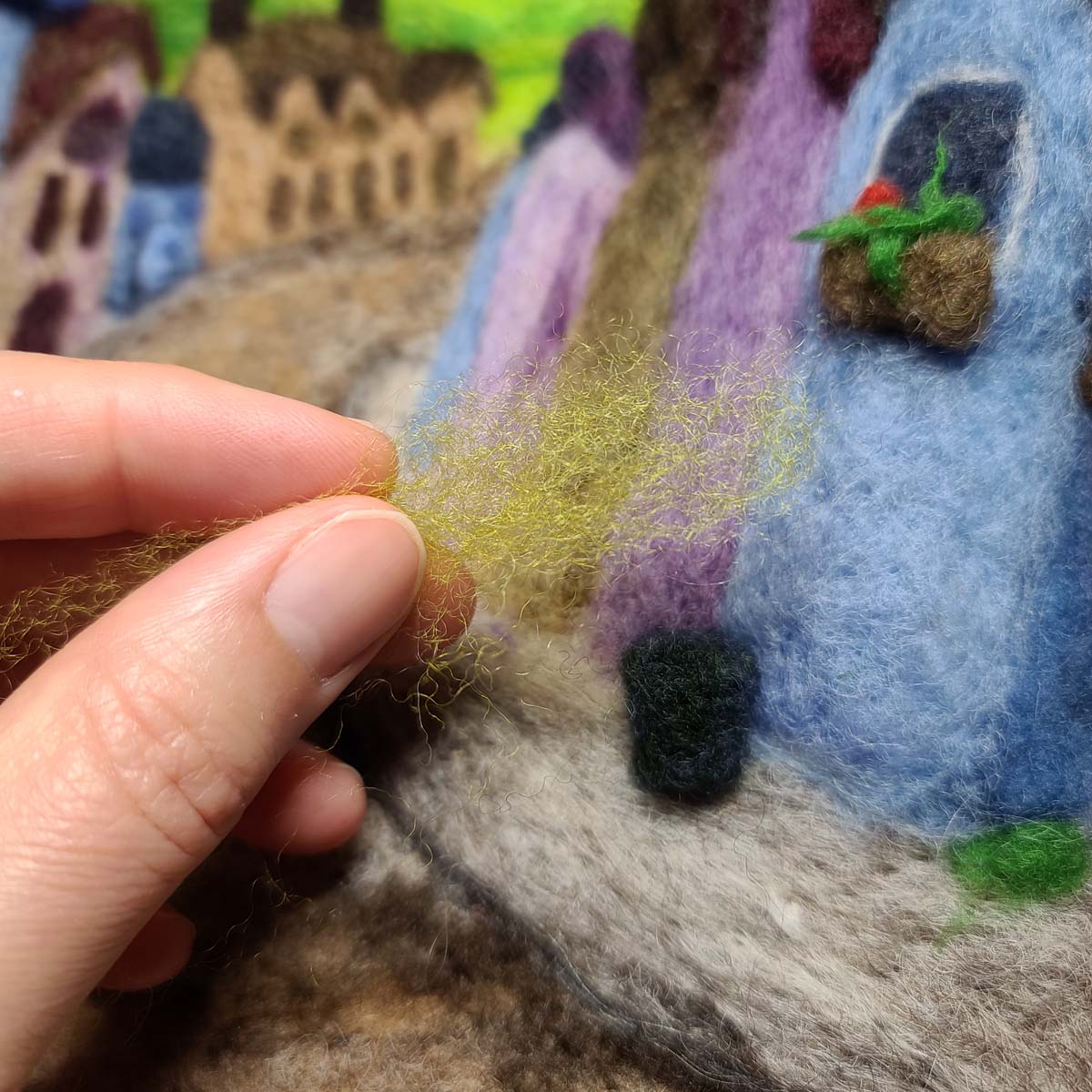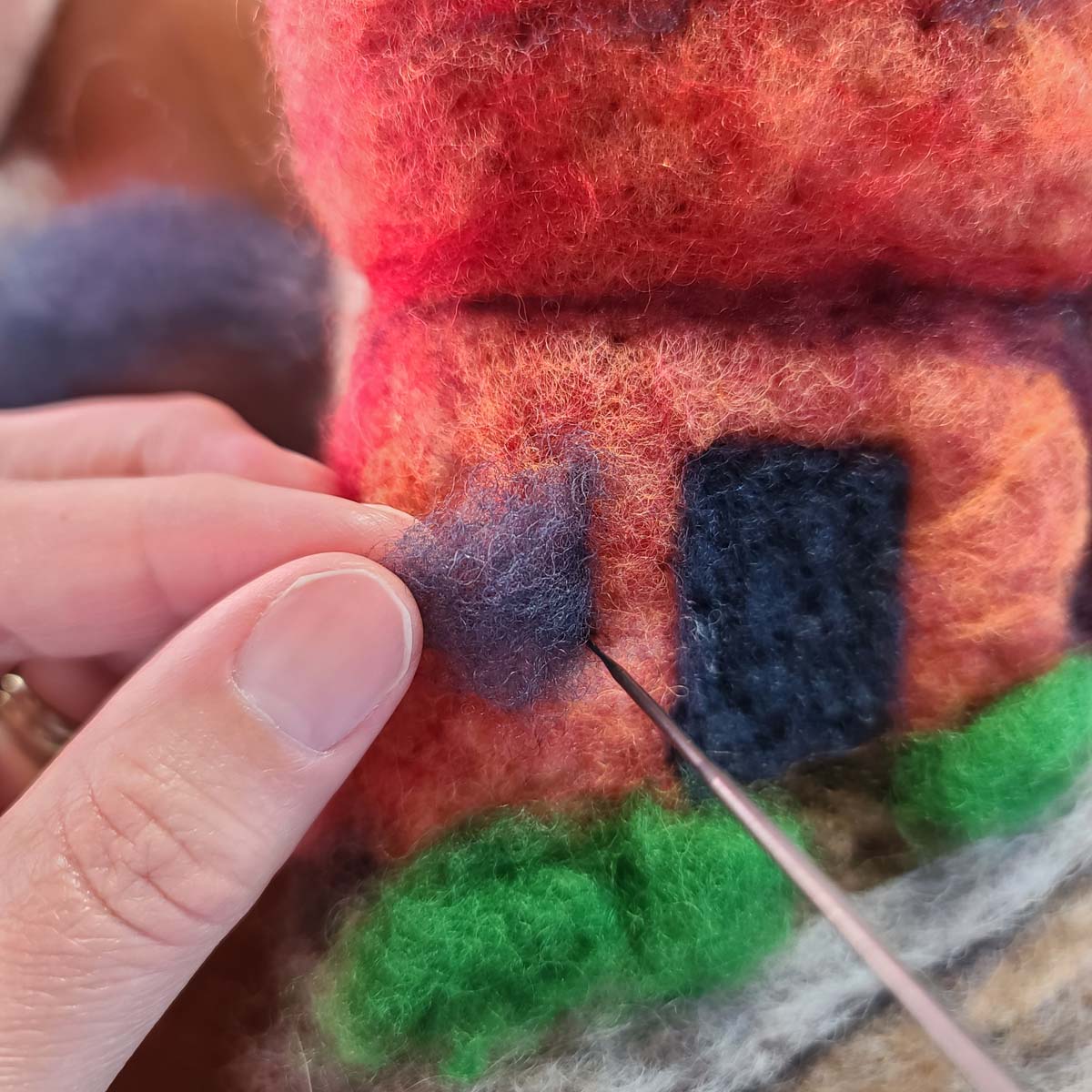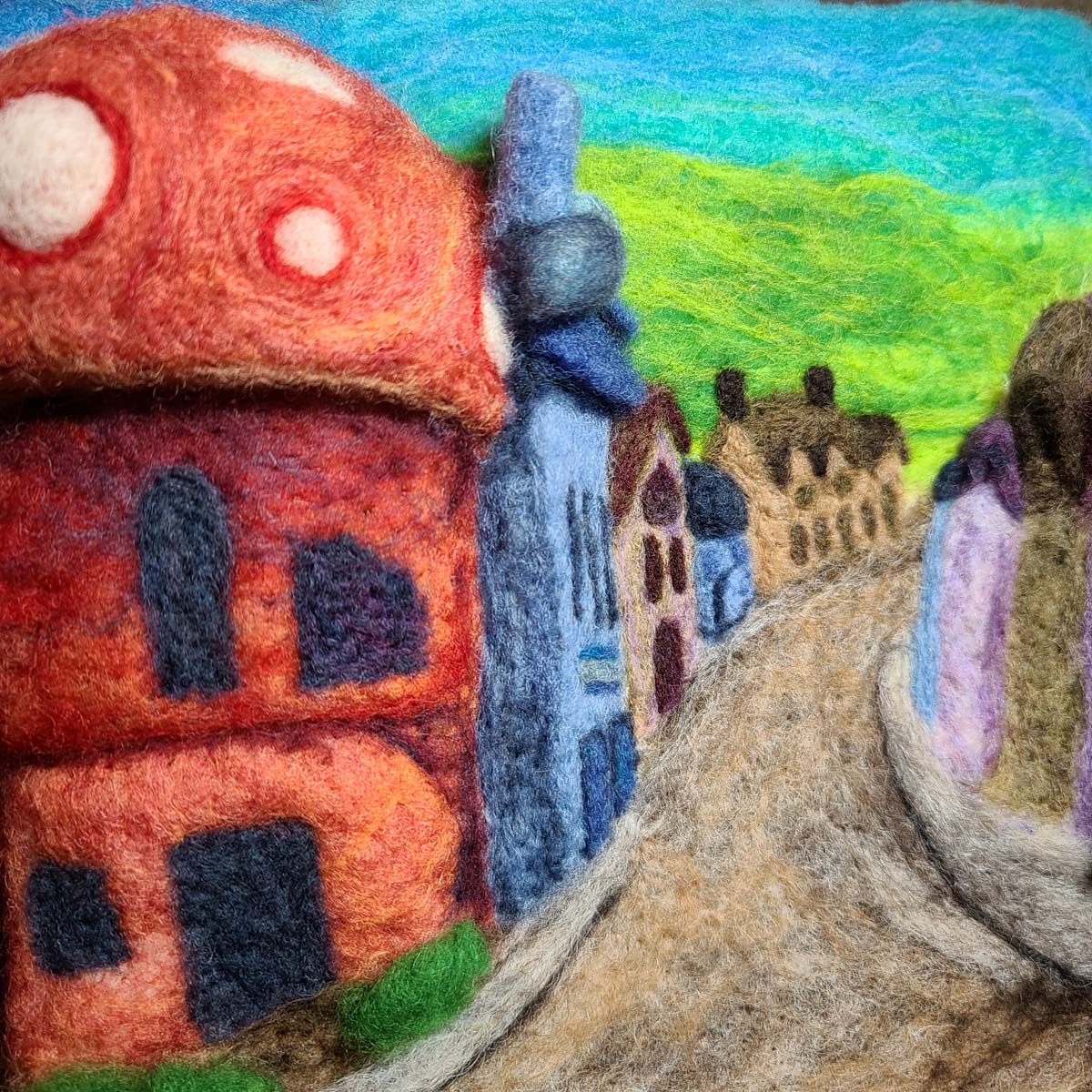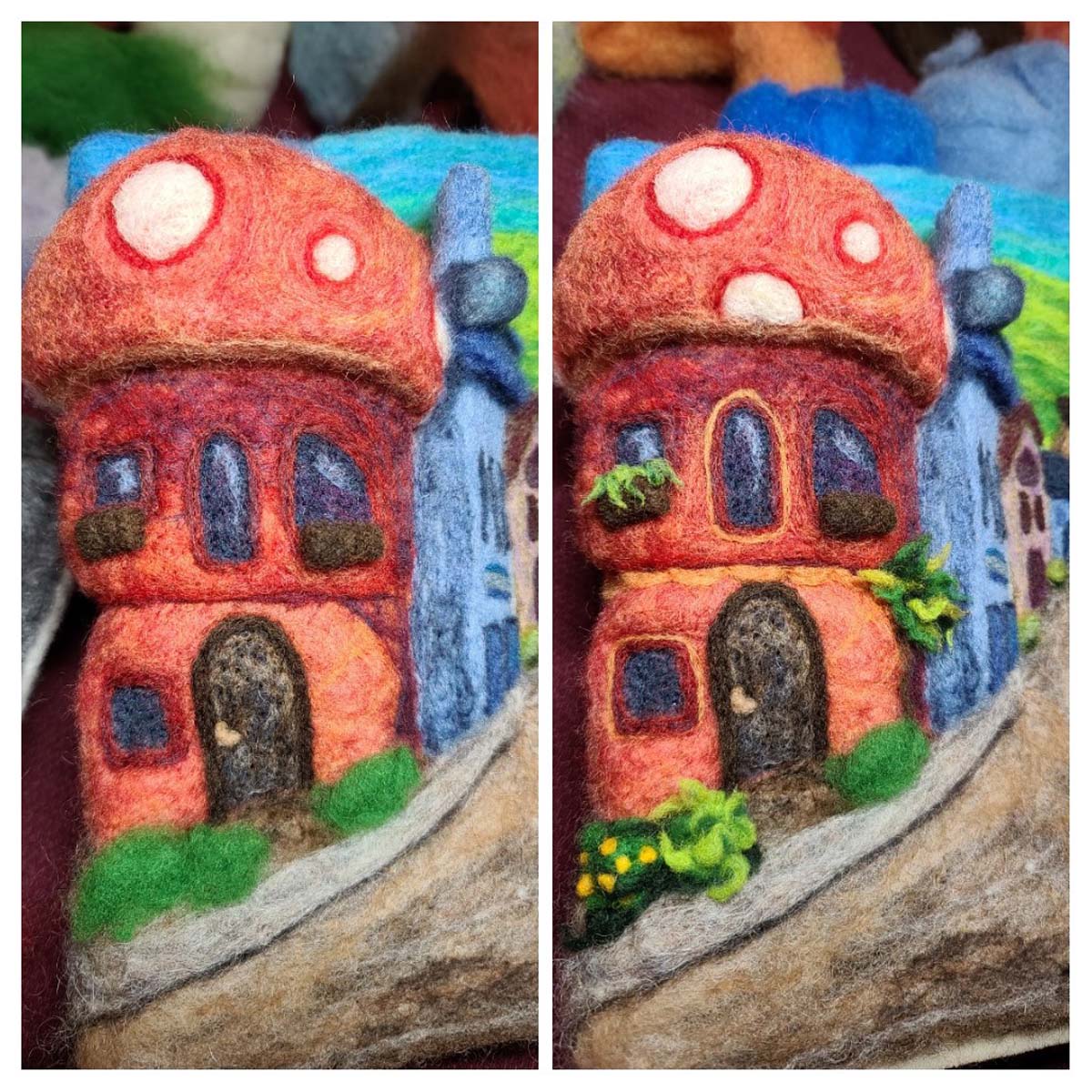 Lichendia Felting Monthly Lesson—Delivered to Your Inbox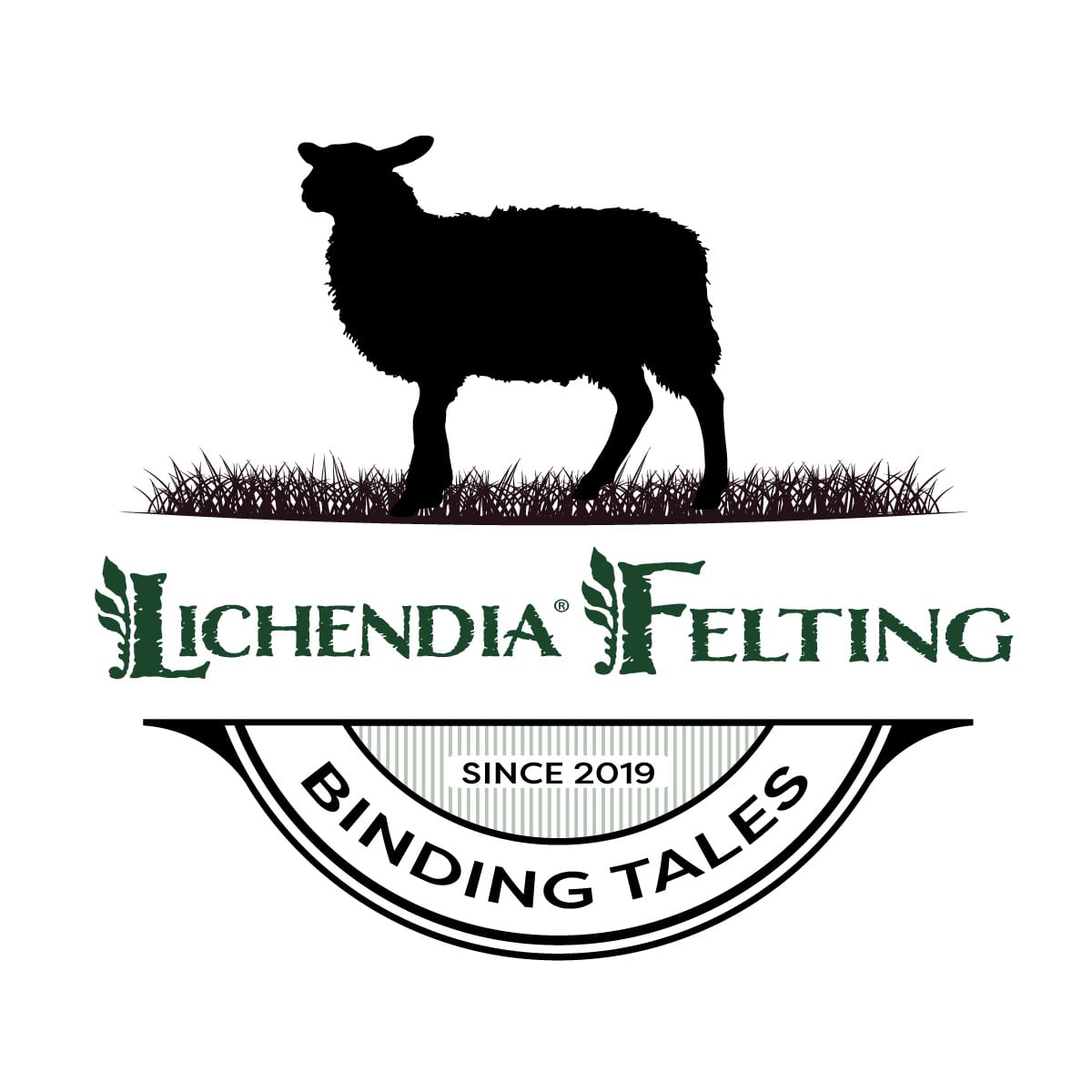 On the fourth Tuesday of every month, Hillary sends an email to the Lichendia felting community (that's YOU), with a series of video lessons capturing the process as she develops the felted wool illustrations of Lichendia! The lessons remain available for free till the end of that month and then convert to an individual paid lesson and also become part of the available content in the Felting Master Class portal. When you're a master class member, your content is always available to you with a simple click.
What Our Members Are Saying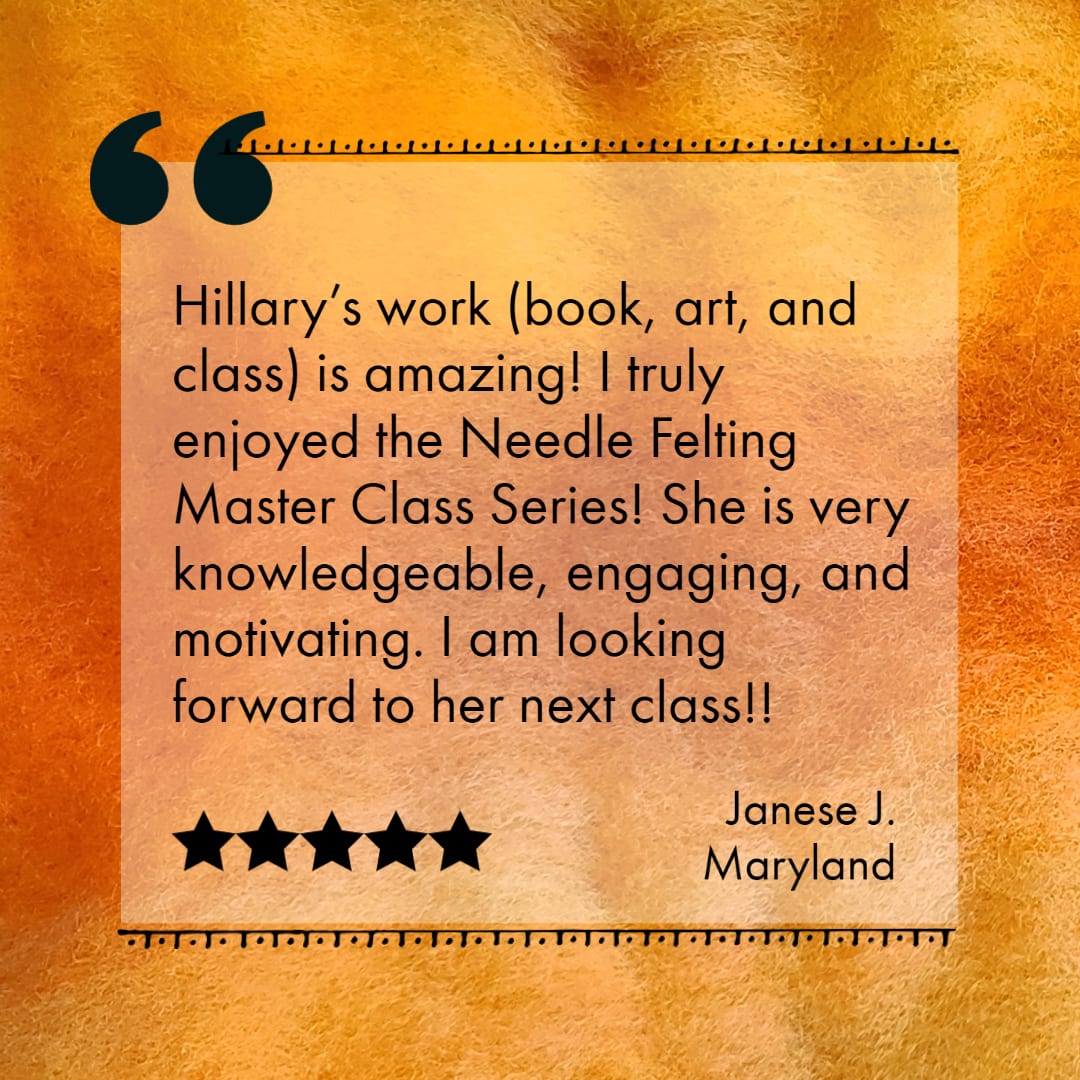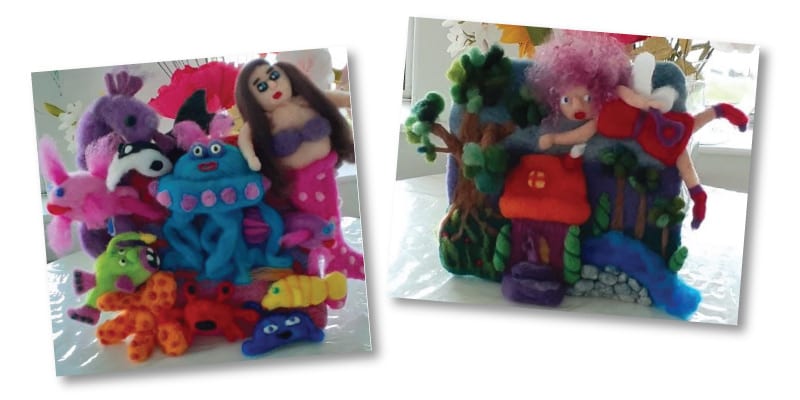 Member Projects
Janese J. has such a vibrant and whimsical style, it is so much fun and brings a smile to your face instantly! Her masterpieces are a great example of why the master class is built around teaching felting techniques and design concepts while leaving the creative license to you! We all have an artist inside. It's time to tease out your creative spark!
Take your felting to a whole new level!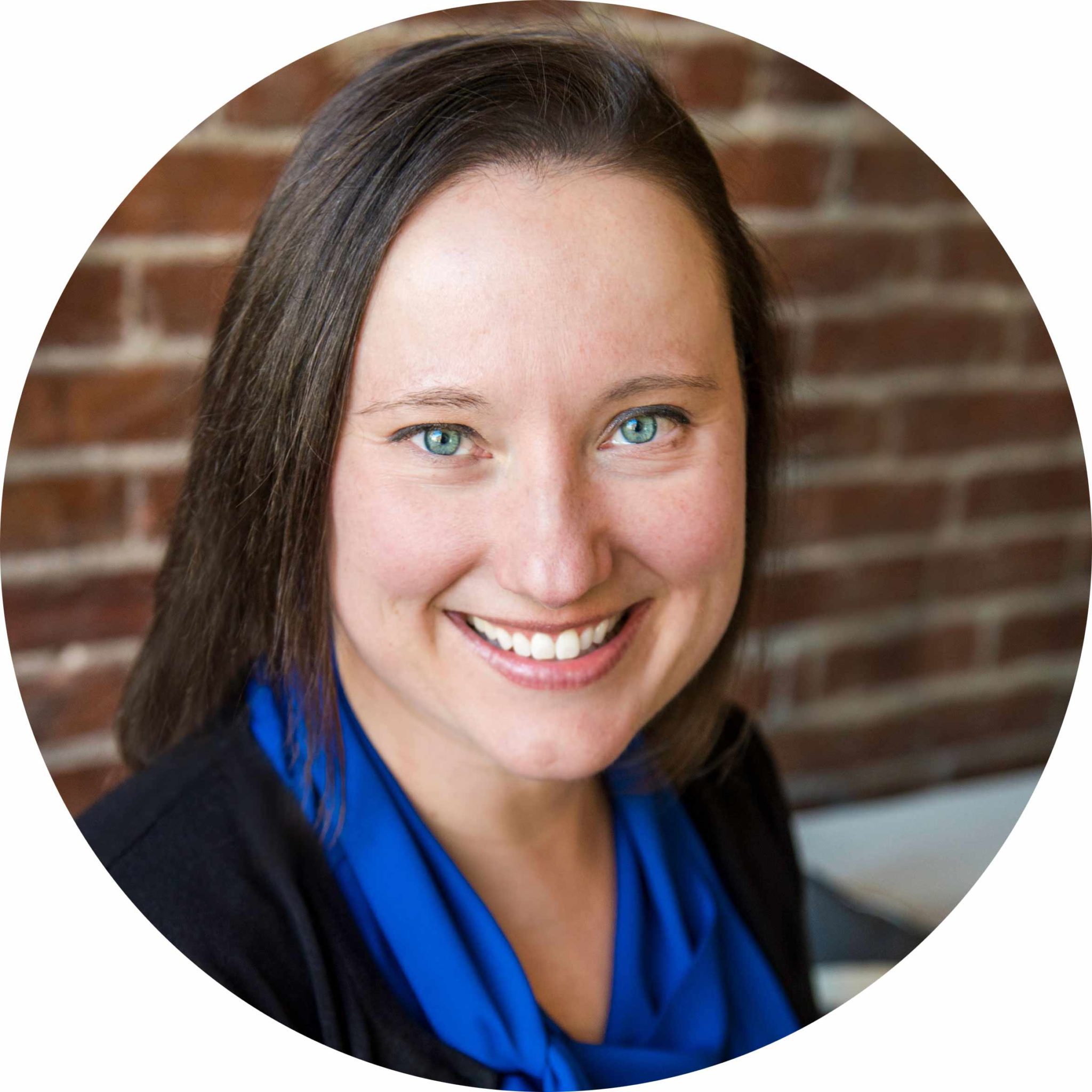 Meet Your Instructor
Hi, my name is Hillary Dow. I am a mother of two, an author, artist, family chef, marketing manager, marketing consultant, felting artist, outdoor enthusiast, Maine native… and on, and on. I attended the Hartford Art School for my undergraduate studies, diving into the visually narrative world of illustration. Graduate school rounded out my studies with an MBA and I continue to run my own businesses amidst a successful career in marketing. I write and self-publish children's books illustrated with my wool creations. It is both a thrill and an honor to help others develop their own skills and CREATE artwork. Thank you for joining me!
Payment Options
Felting Master Class