Video Instructions
Felted Bead Statement Necklace
Welcome and thank you for picking up a felting needle and creating a handcrafted wearable work of art! The following tips and video lessons will teach you how to make felted wool beads with a combination of needle and wet felting and then assemble your necklace. Have fun!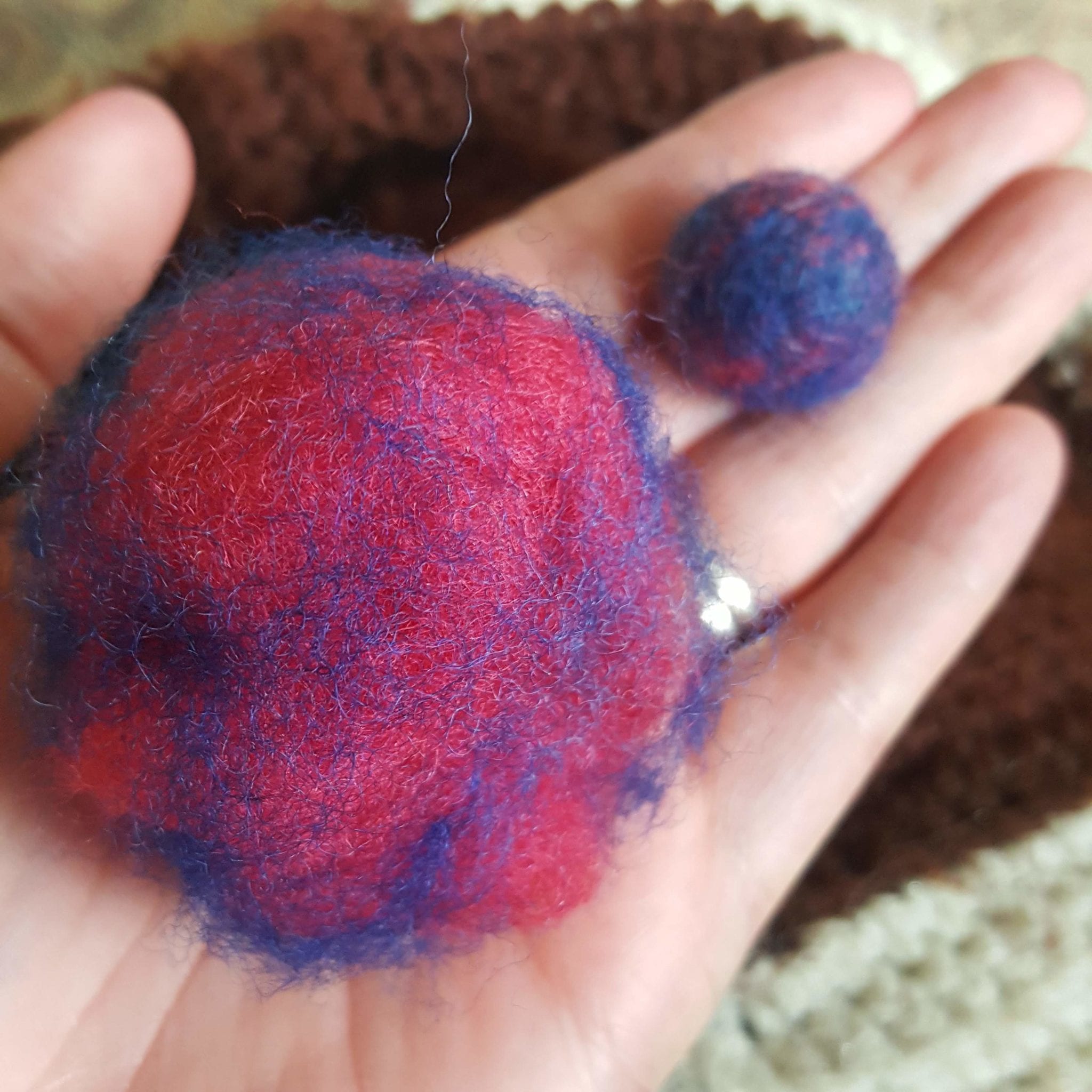 Forming the Beads
First gather together your supplies, including a hand or bath towel. Fill the small water bottle with warm water and 1 teaspoon of dish soap. The basic process to form a wool bead is to gather together balls of solid colored wool, or a white wool core with color wrapped around the outside, creating a puffy ball that will dramatically shrink throughout the process. I recommend needle felting the bead to begin, helping you tack the fibers into place just a bit. Then move on to wet felting. The video tutorials below walk you through this process in detail.
Making Small Uniform Wool Beads
After your beads are made it is important to rinse the soap out of the wool before drying. The first step is optional, it involves shocking the wool. By pouring boiling water on your beads the heat will shock the wool and help create a stronger binding agent while the soap is still present. Remember, this step is optional. The last step is holding the beads under running water and squishing the soapy water out several times. Beads can either air dry laid out on a table or in the dryer for a speedier process.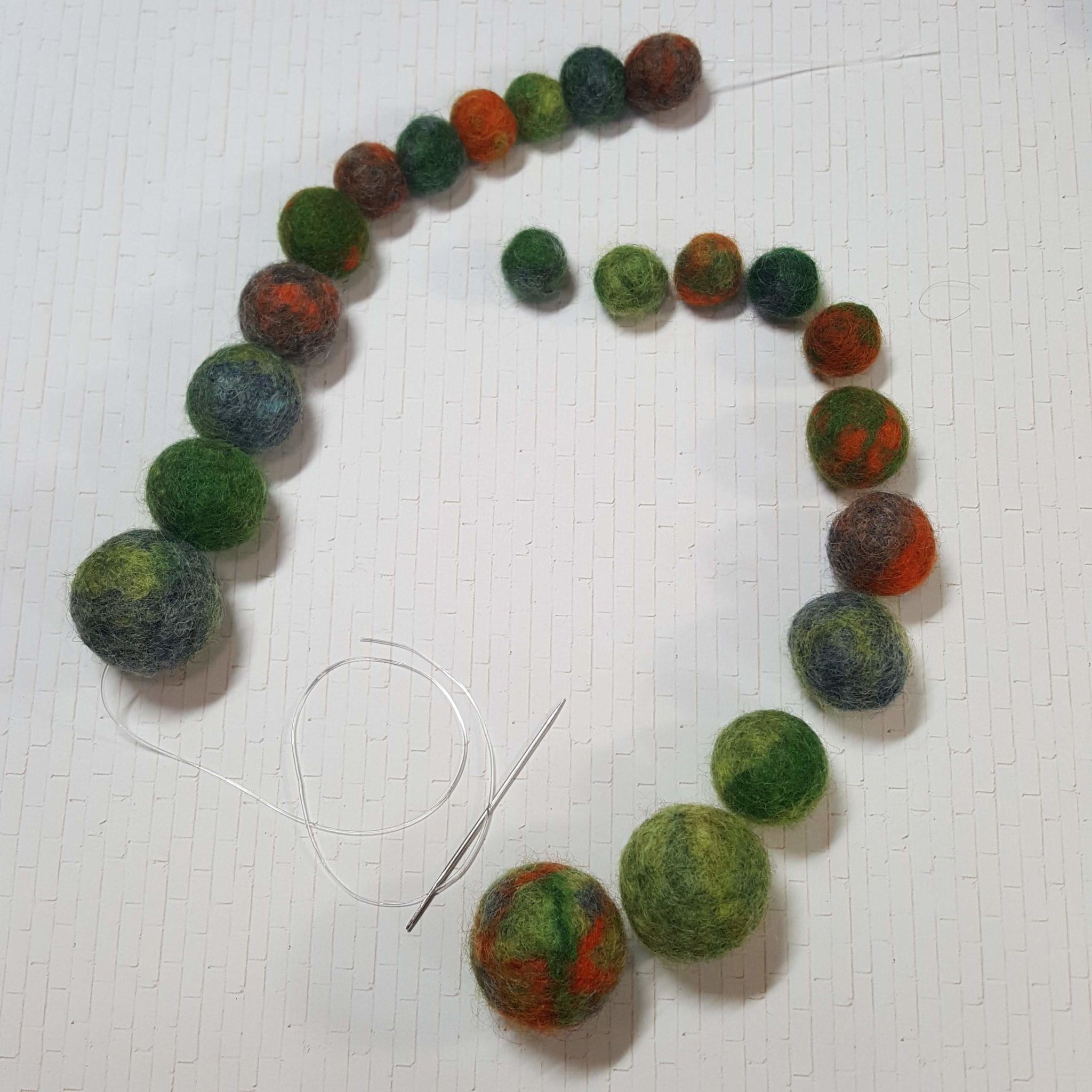 Stringing Your Necklace
Once you've arranged the beads in the order you like it's time to thread the large eye sewing needle and string the necklace. Begin from the back and work your way around. This will place your knot at the back of the necklace. Gently push the beads along the cord as you go. They'll hug the cord just enough that you shouldn't need to worry about them flying off the other end of the cord. Once complete, place a square knot in the cord and pull tight. Voila! Enjoy your necklace!
The video below walks you through the process of stringing your necklace.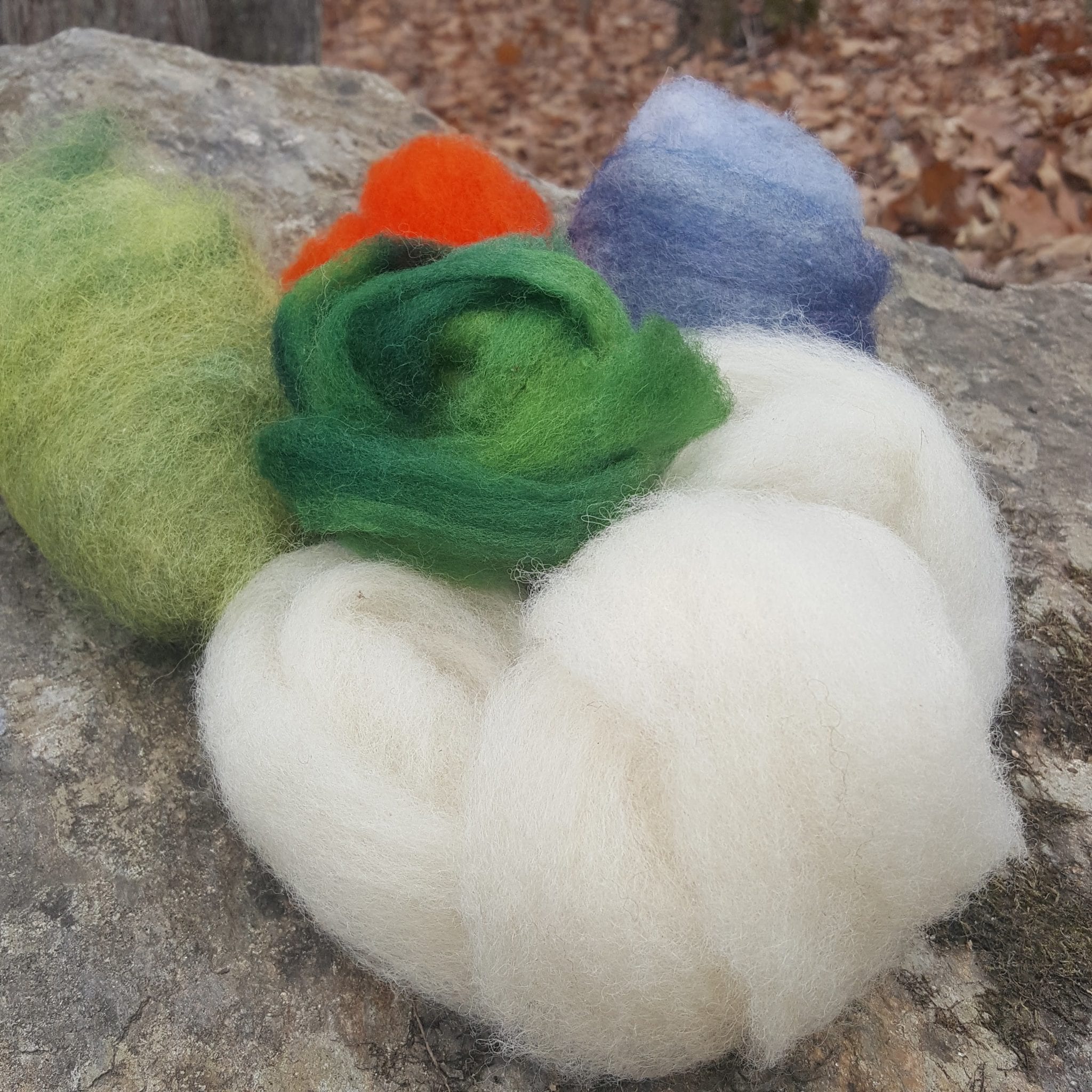 Needle felting is an incredibly relaxing craft that can easily and quickly develop into an artistic medium for the creation of so much beauty. Needle felting may take the form of a 2D piece that lays flat or bulk out into a 3D sculptural object. Or, as I tend to do, combine a 2-dimensional piece with 3-dimensional components. The options are only as limited as your imagination. I hope you enjoy felting as much as I do.
Shop Felting Kits & Ready To Wear/Wow Necklaces
The video below covers the basics of needle felting.