Was 2021 a mixed bag or what?! It has no doubt been another challenging year, but we've made the best of it and we're looking forward to 2022.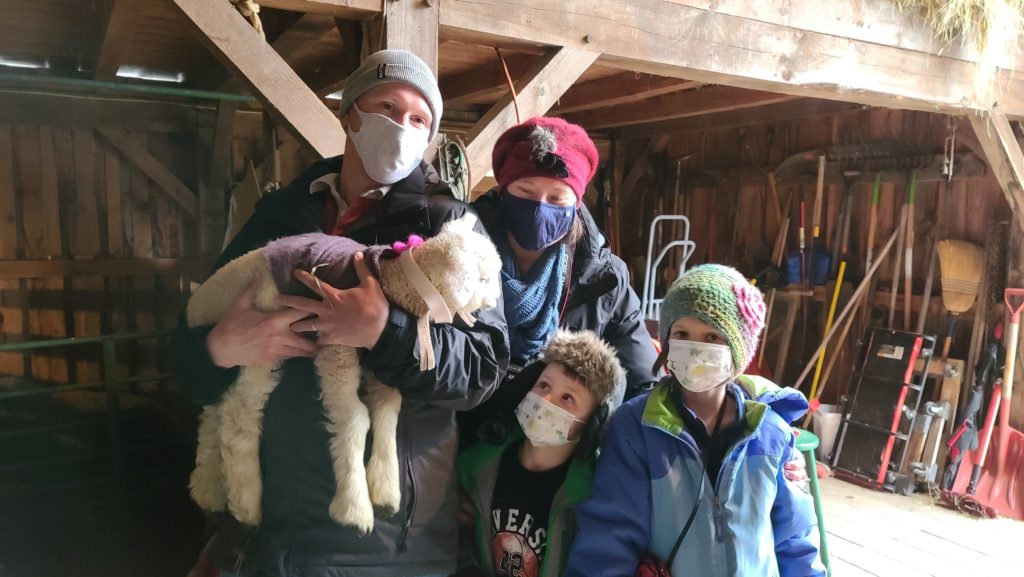 We struggled our way through hybrid learning with the kids in kindergarten and second grades while Adam and I were both working full time. Thankfully, we both had the flexibility to create schedules and remote work environments that got us through it intact. Seesaw assignments got done and we had fun creating our own special lessons and experiences. Hiking mountains and plucking stones from the earth to make way for new grass both count as gym class, right?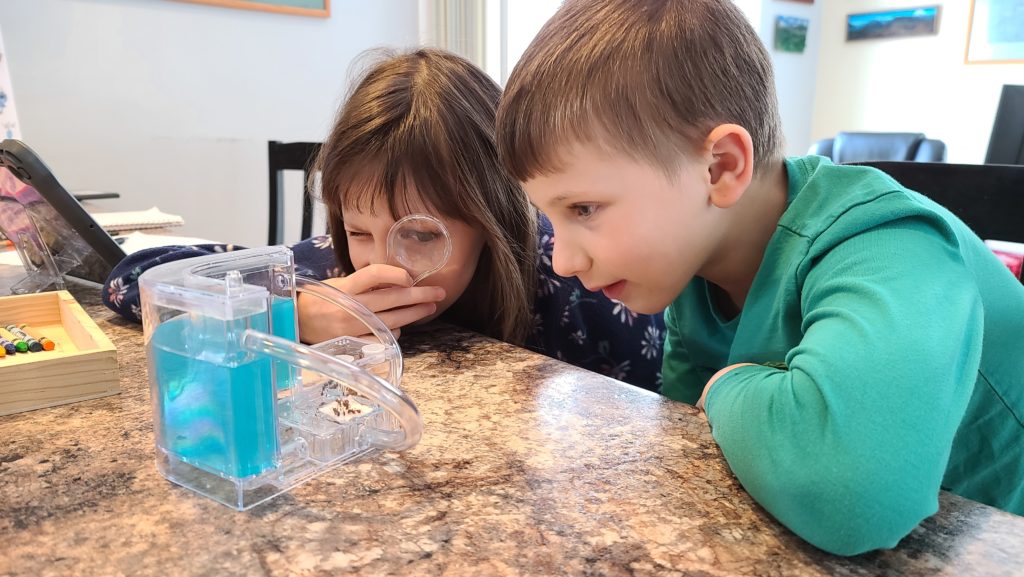 Piles of wool in every color are stashed around our house (this artist needs a designated studio space) and my felting has come so far over the past year! I published my first fully illustrated children's book, Fairy Spells and Strawberry Elves, with pictures I needle felted and then photographed for reproduction. For my next book, I am creating the illustrations during a free monthly felting lesson I hold virtually on Zoom. My community of felting artists grows every month and I have people log in from all around the world! In 2022 I plan to publish my second book in the Lichendia series!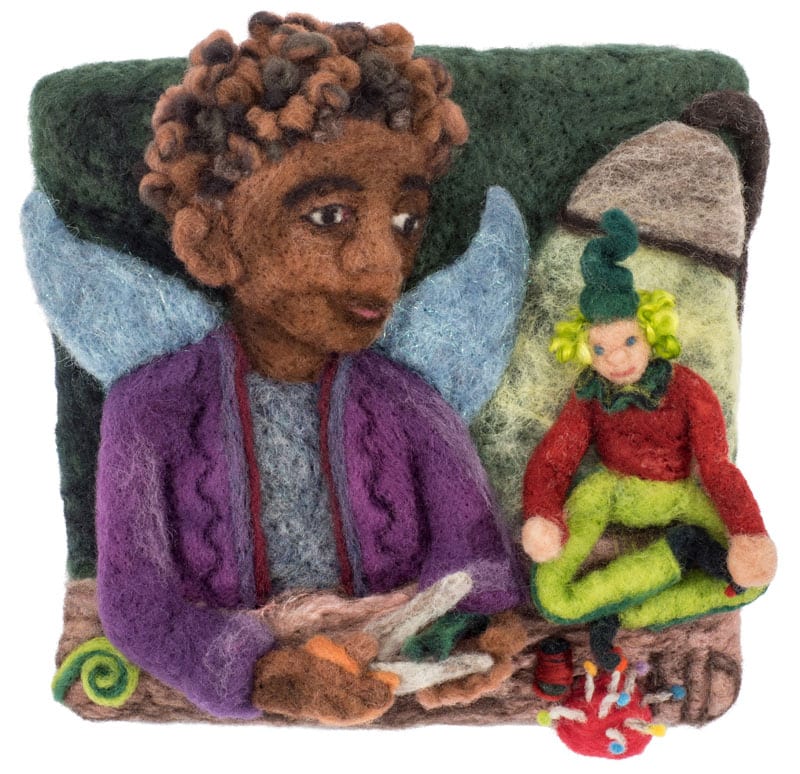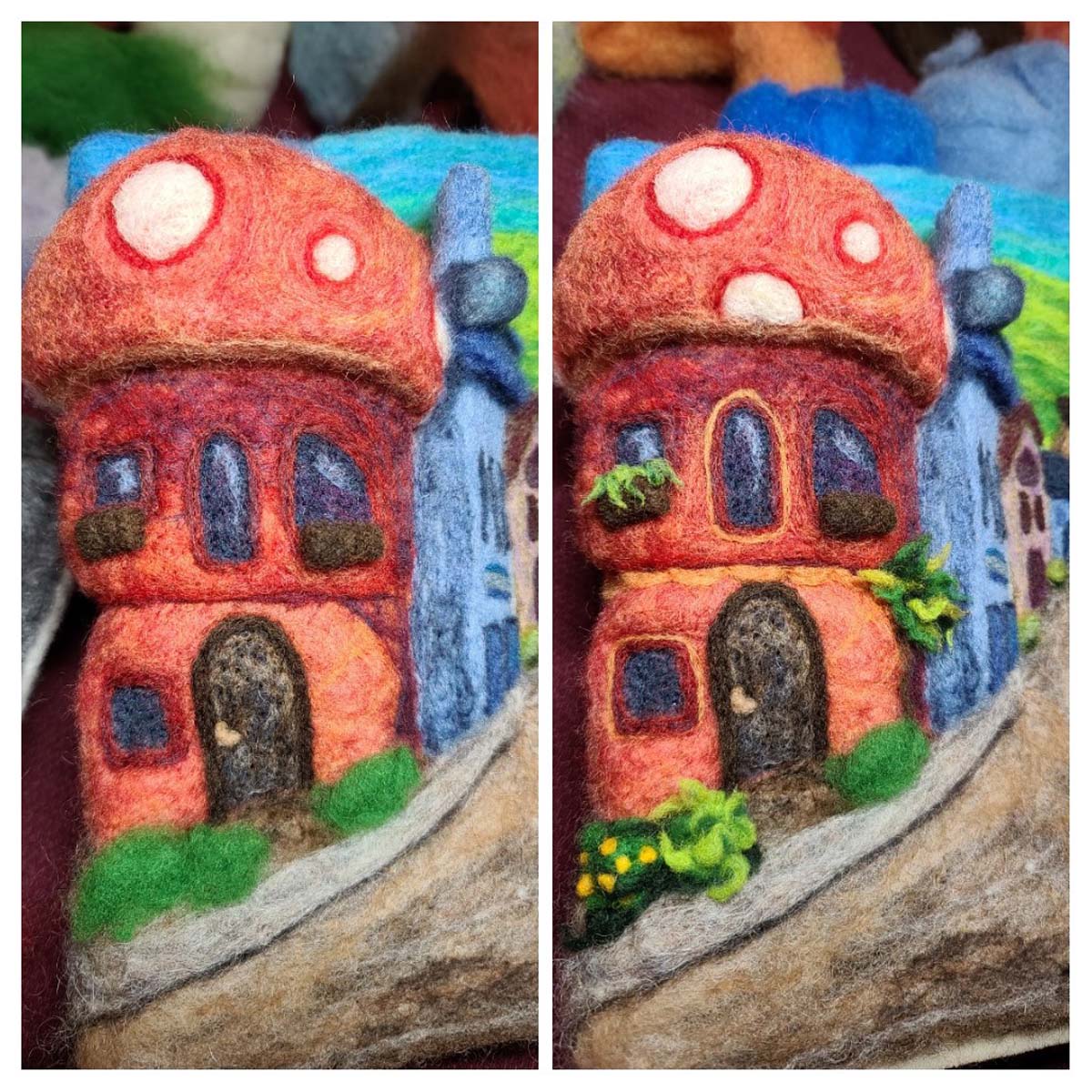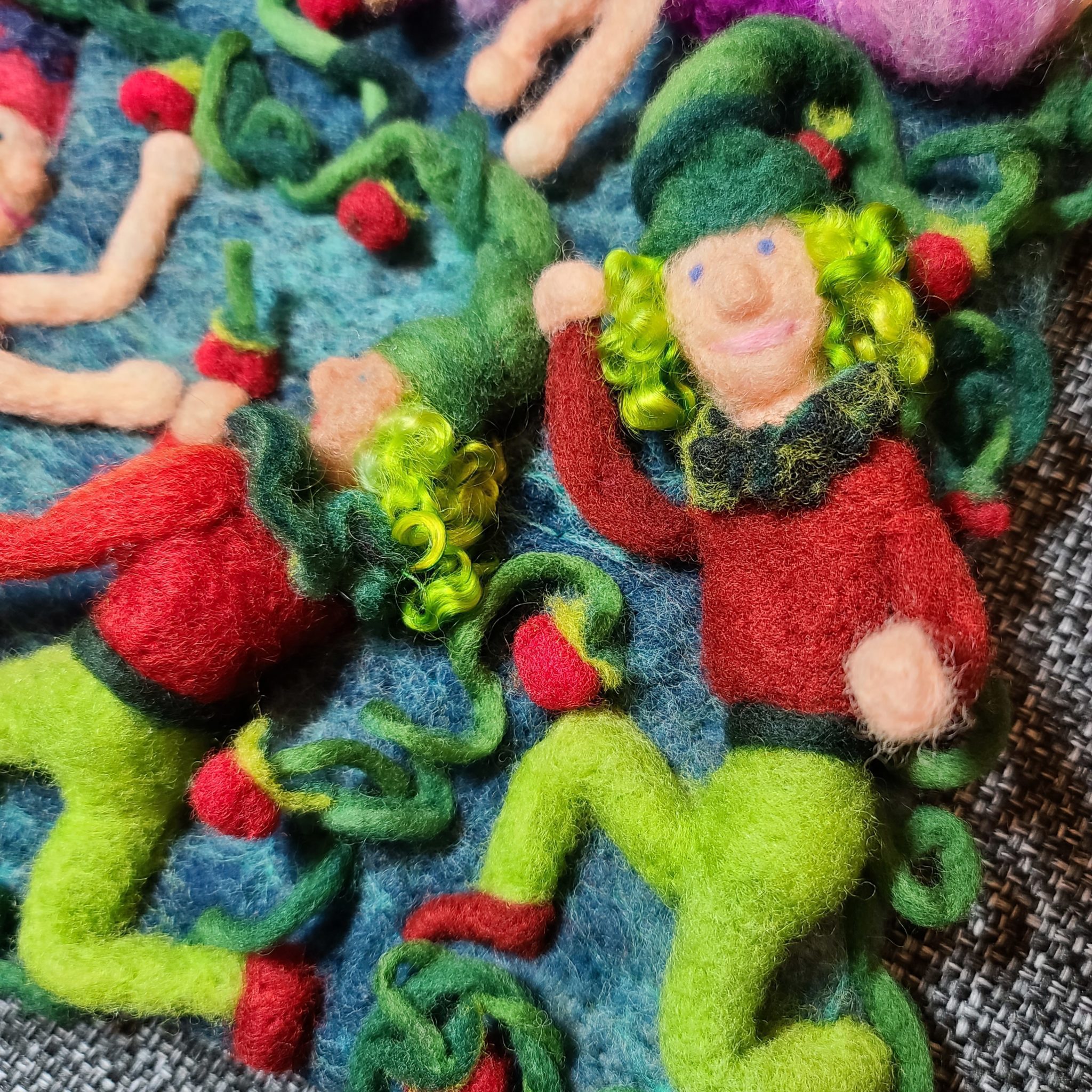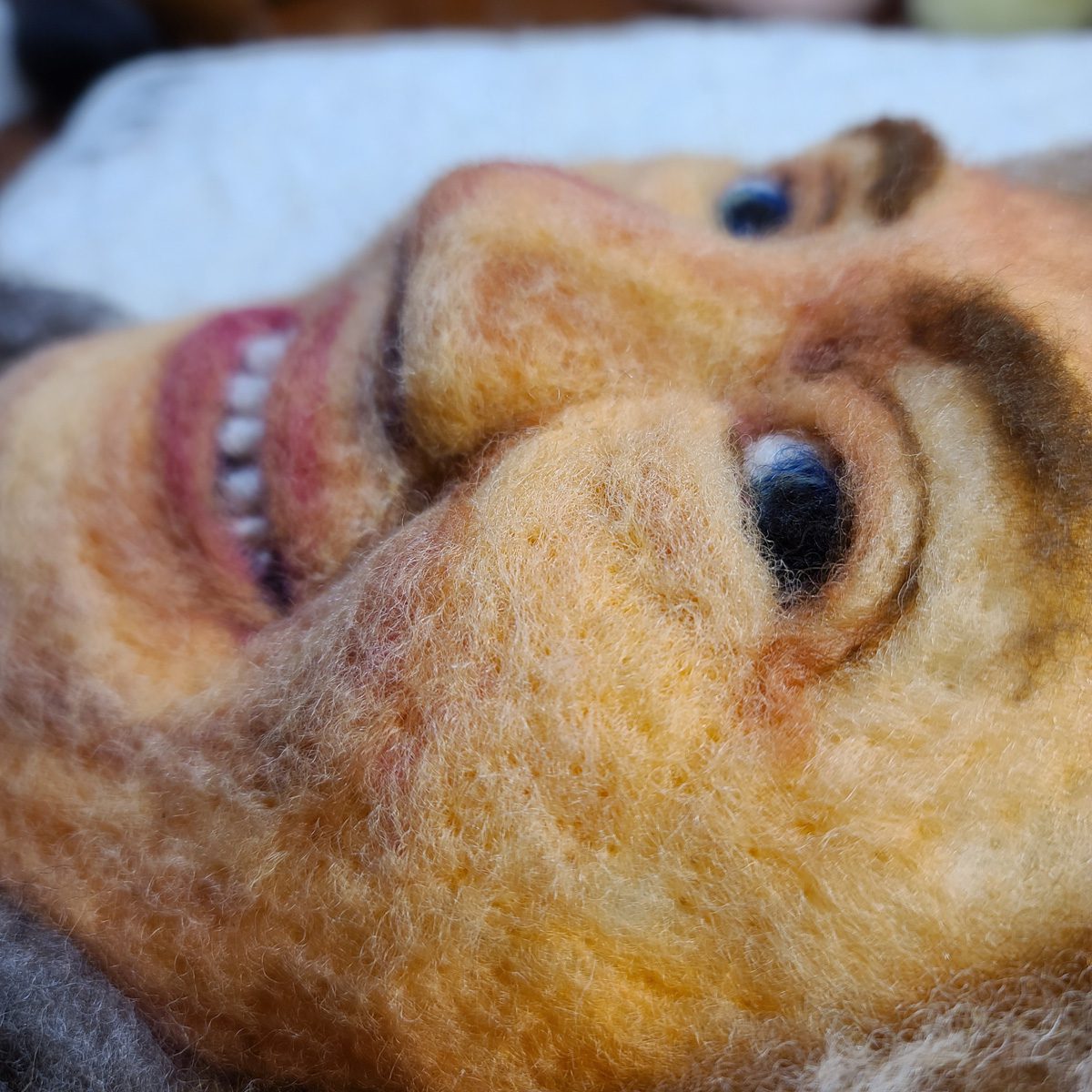 In May a busted supply line in the second-floor bathroom flooded our entire house. Water damage is the worst! We lost our entire kitchen, 90% of the flooring throughout the house, and our daily sanity during various spells of this ordeal. Have you ever tried renovating your house under the pressures of an unexpected disaster at the same time ½ the country seems to be upgrading its homes during a pandemic? It's not great timing, I can tell you that! Through it all, everyone has remained flexible and supportive and there were definitely silver linings in needing to unexpectedly renovate our home. We also poured serious sweat equity into designing our lawn and we love it!
Our kitchen before the flood.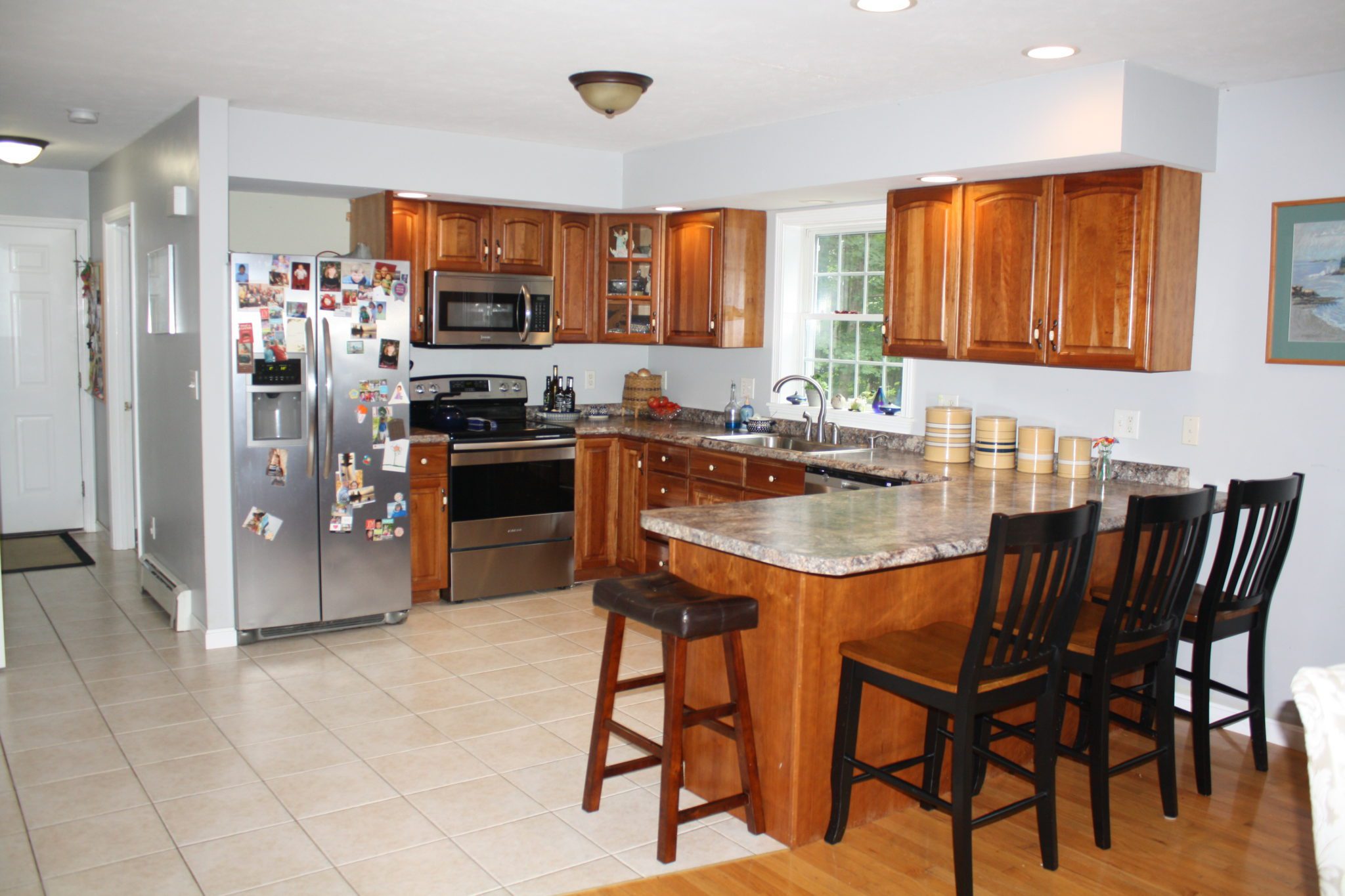 Our kitchen after the flood.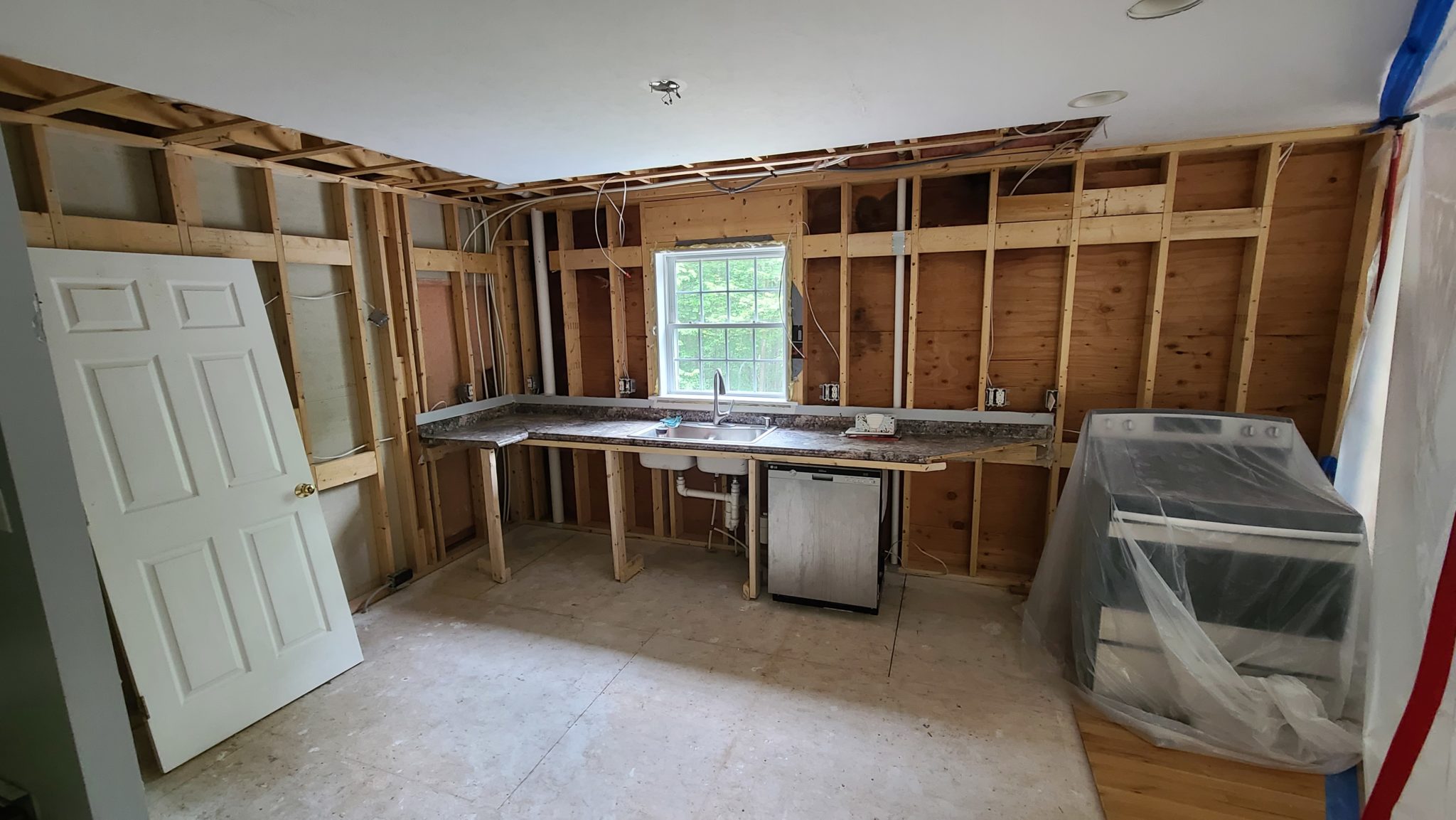 The new flooring went in during the month of October, but we'll be waiting till February and March 2022 to have the cabinets and countertops installed. Good times.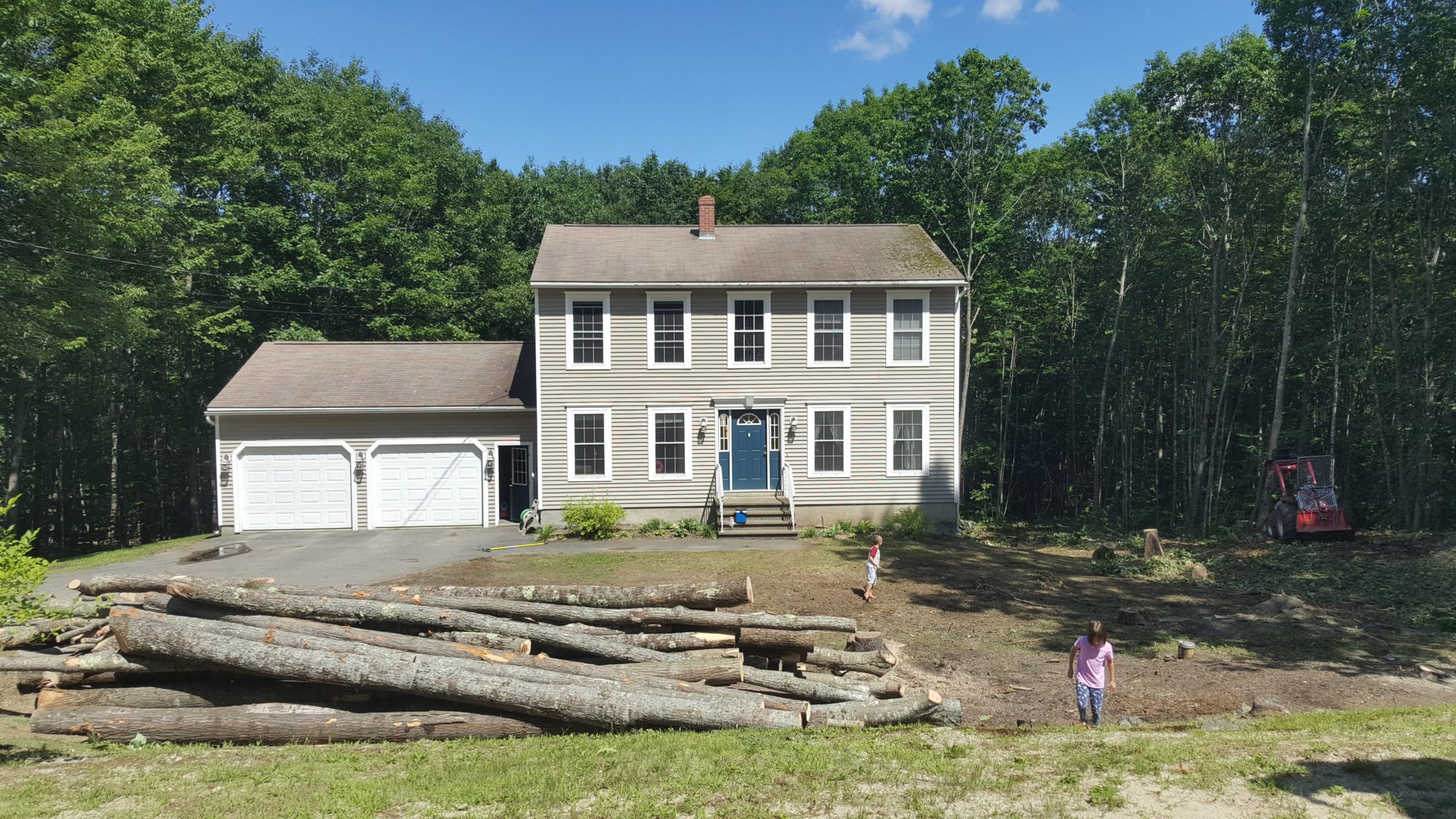 Our yard after a LOT of work!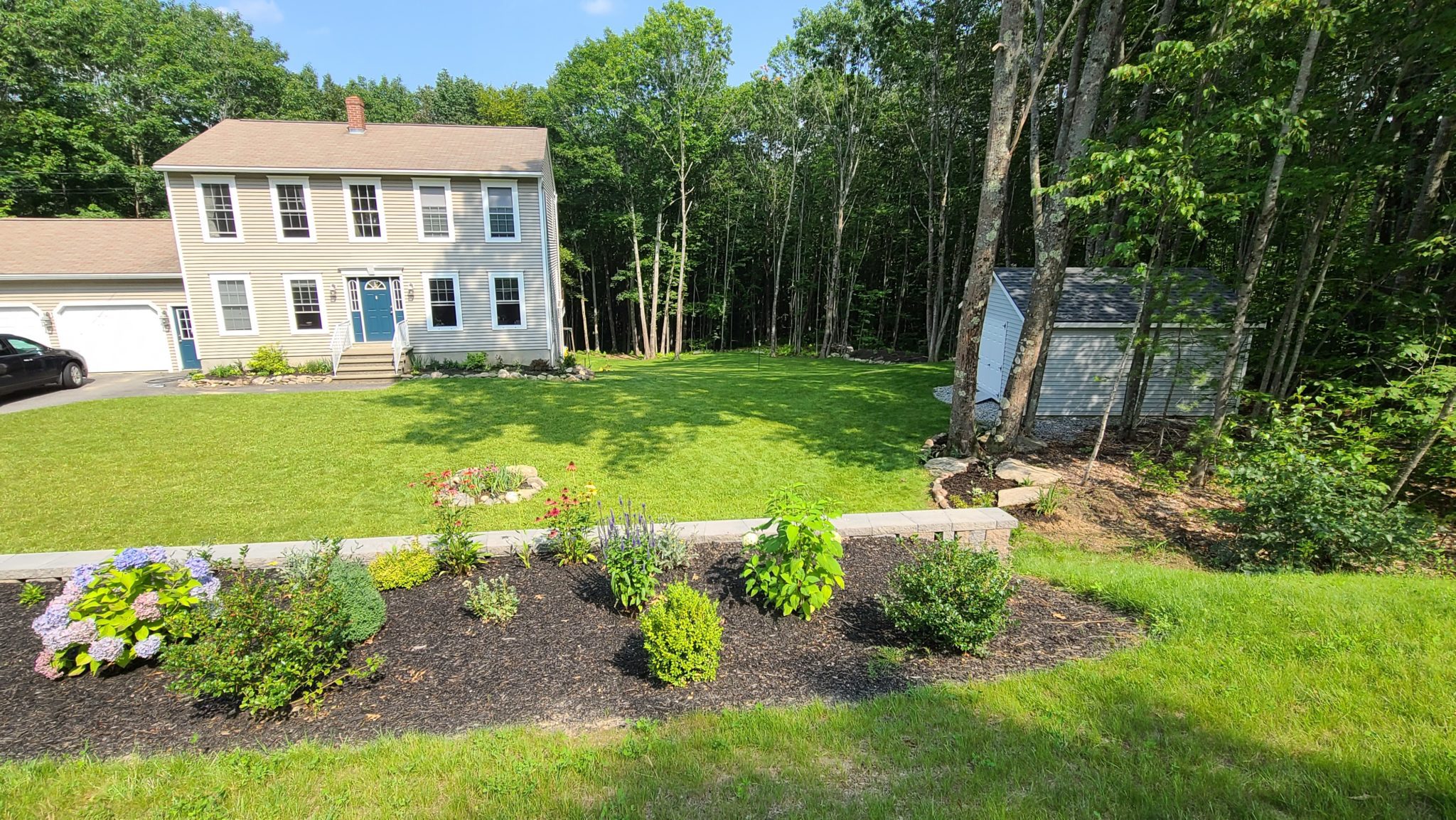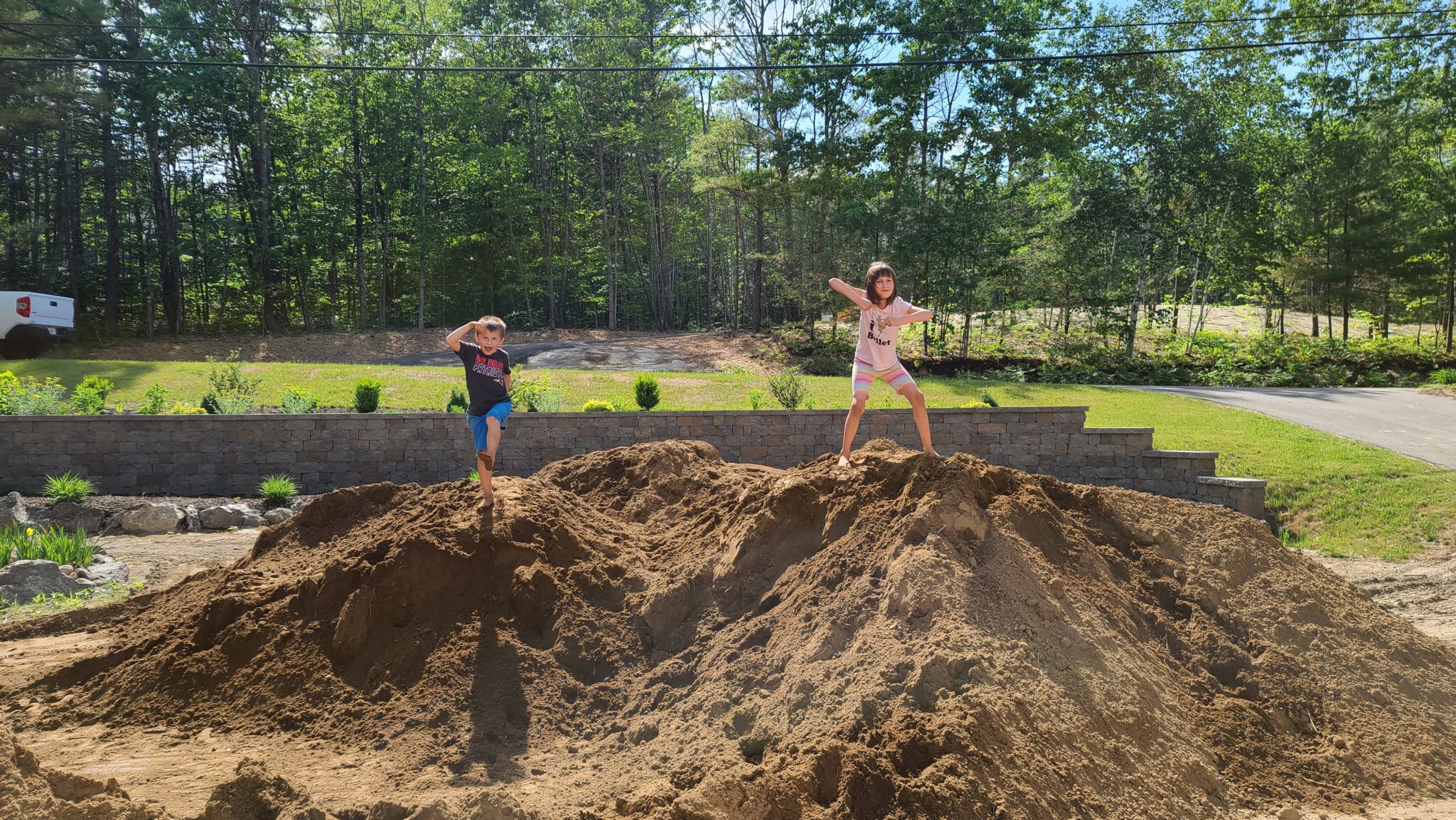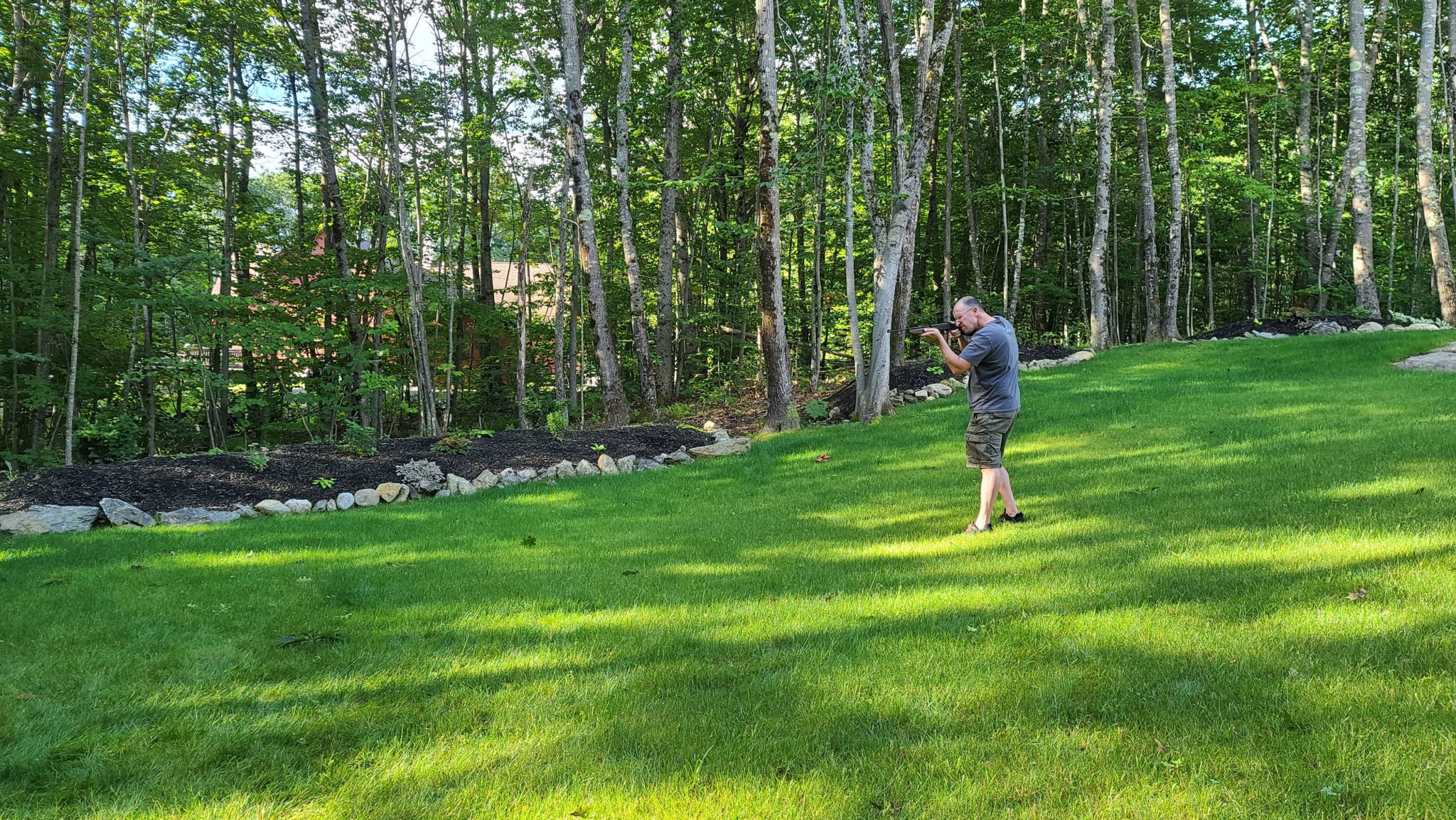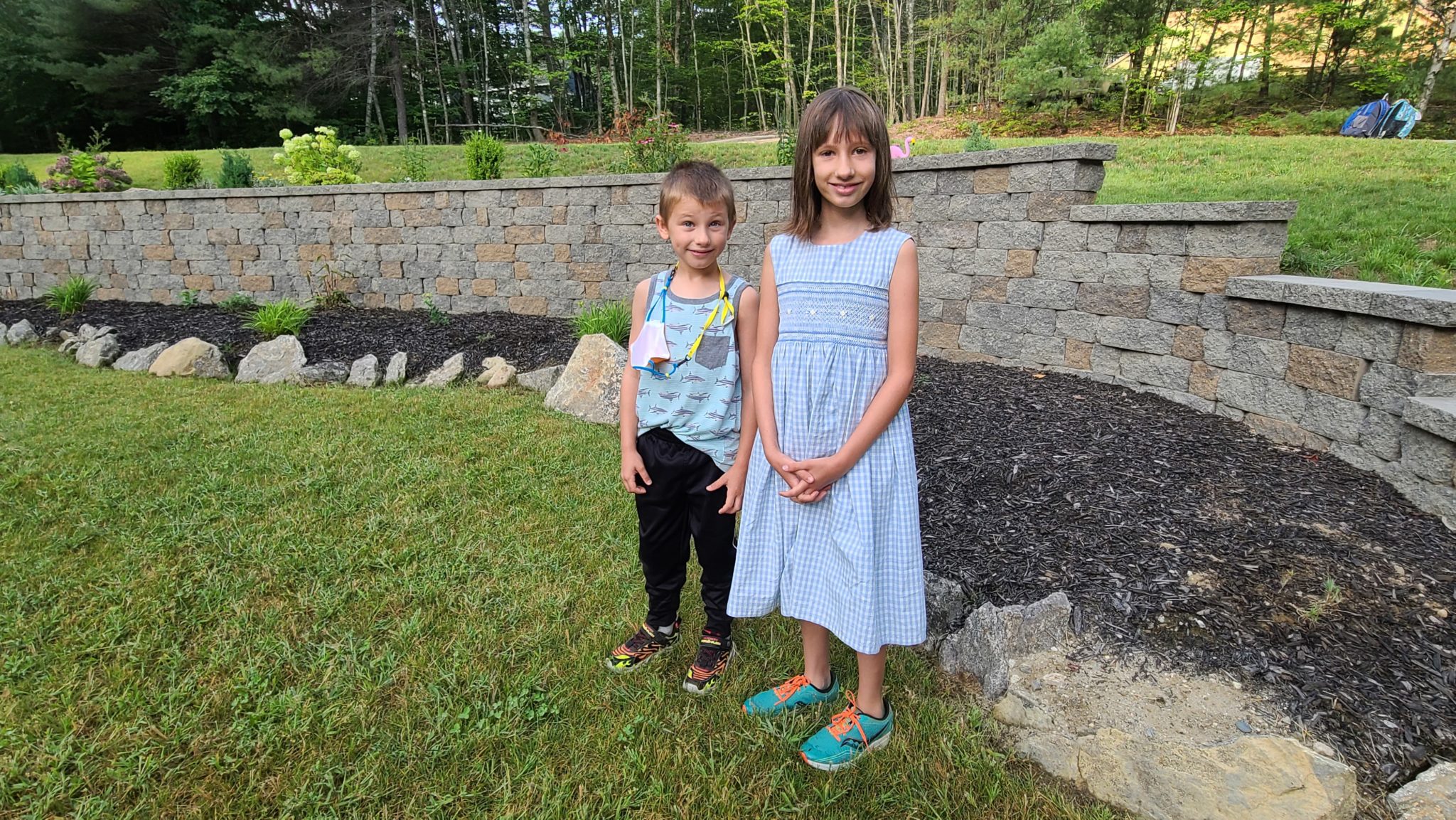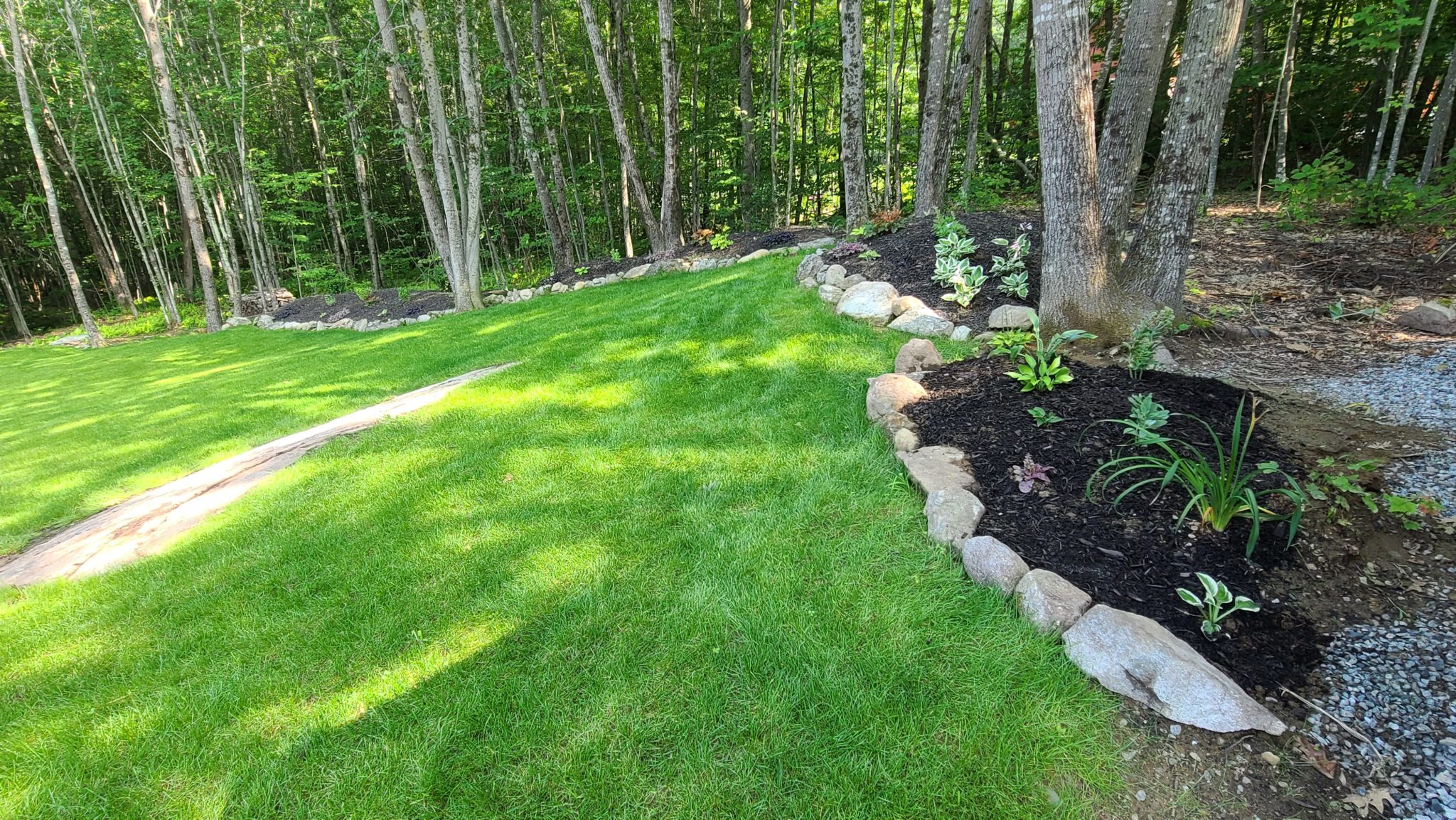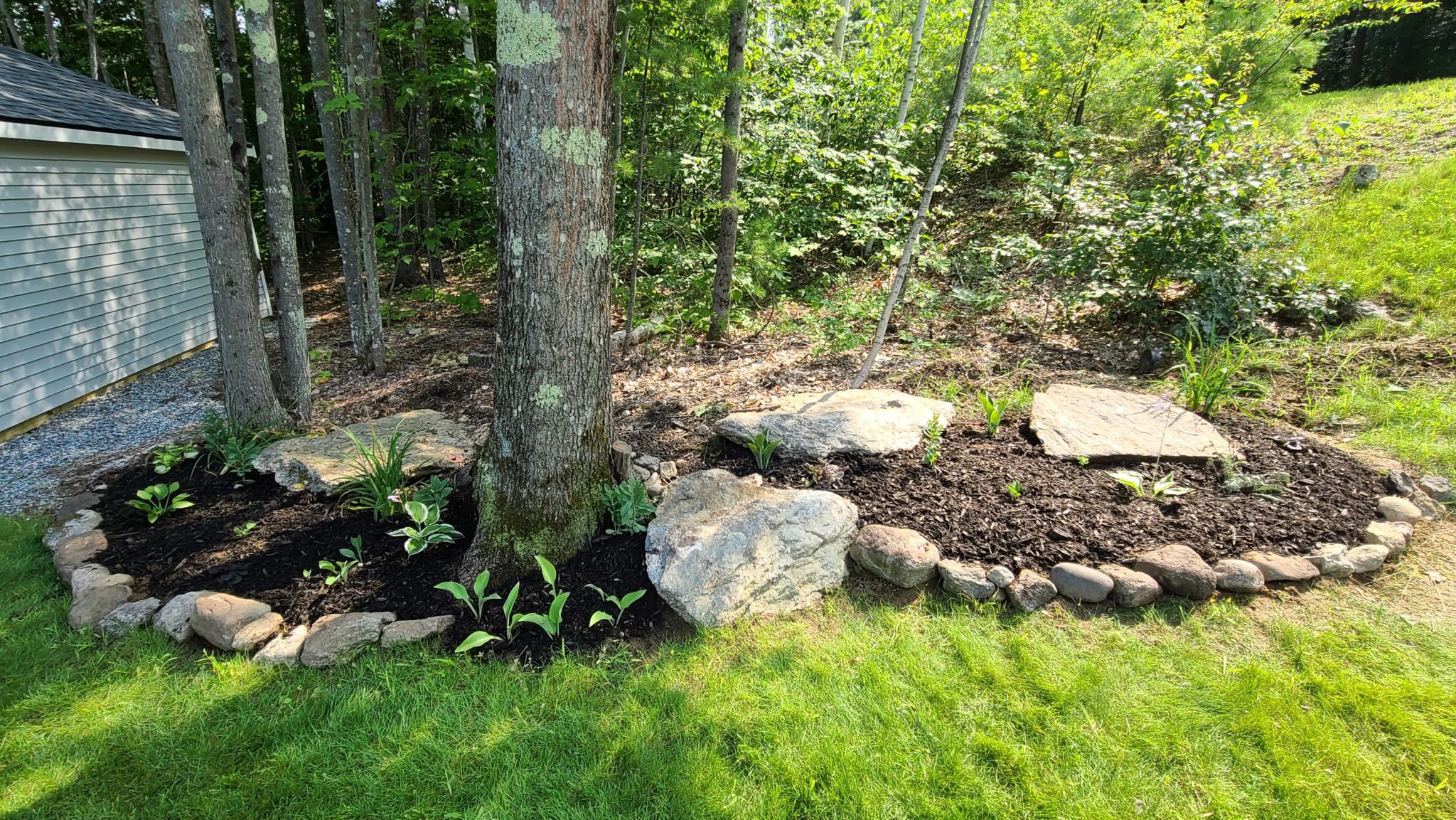 Our family loves to fish and this year we enjoyed a lot of fishing adventures. At this point, we're fully outfitted for ice fishing in comfort and the kids now last much longer than 20 minutes out on the ice. We started learning how to ice skate this past year and we'll keep that going again this winter. The canoe we inherited from my dad, a beast of a canoe, is still serving us well to get out on our pond for paddling and bass fishing. A couple of fishing highlights in 2021 would be lobstering in Casco Bay with the kids on Lucky Catch Cruises and (for Adam and I) striper fishing in Boothbay Harbor with Maintain Charter Fishing – so much fun!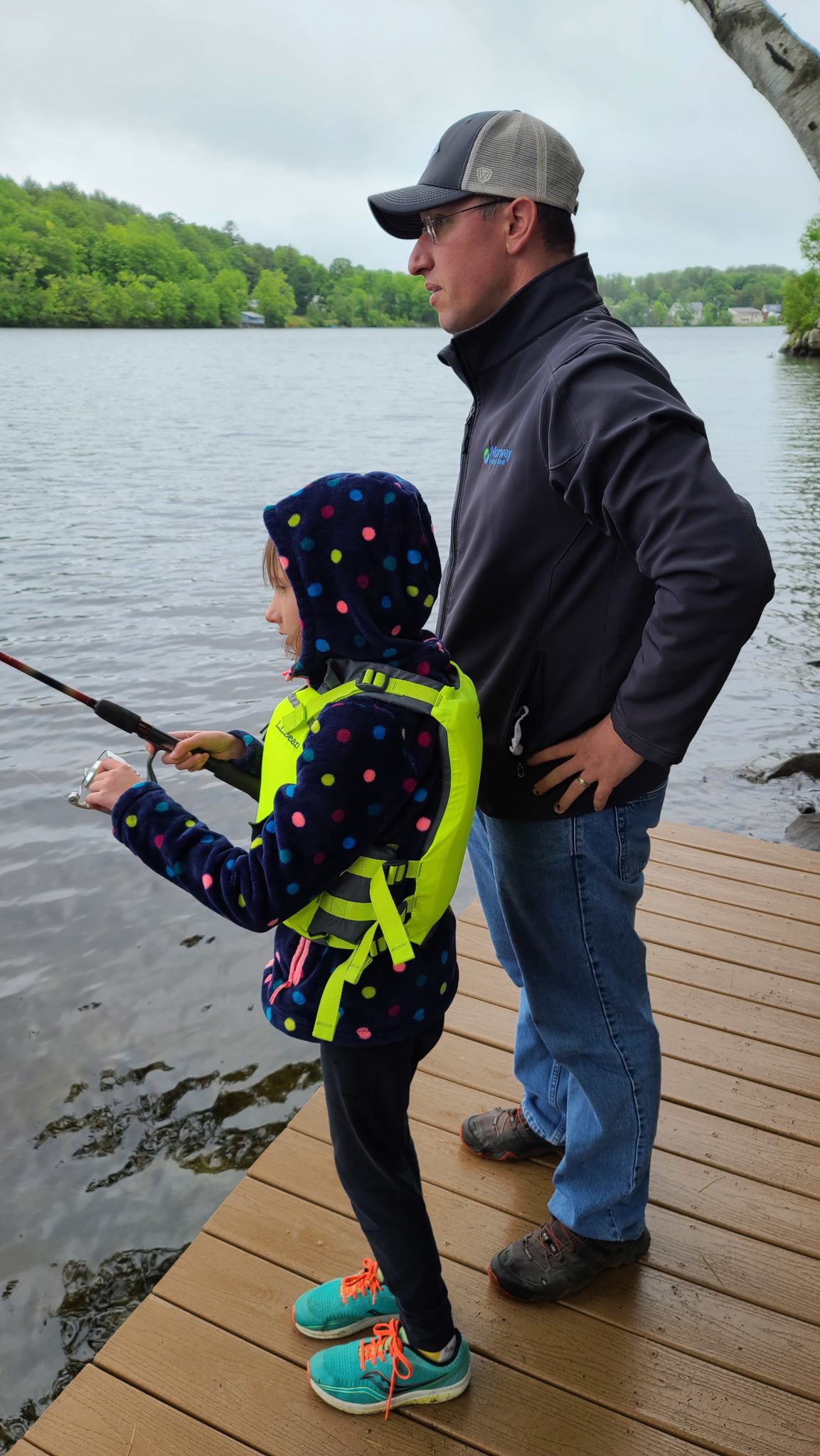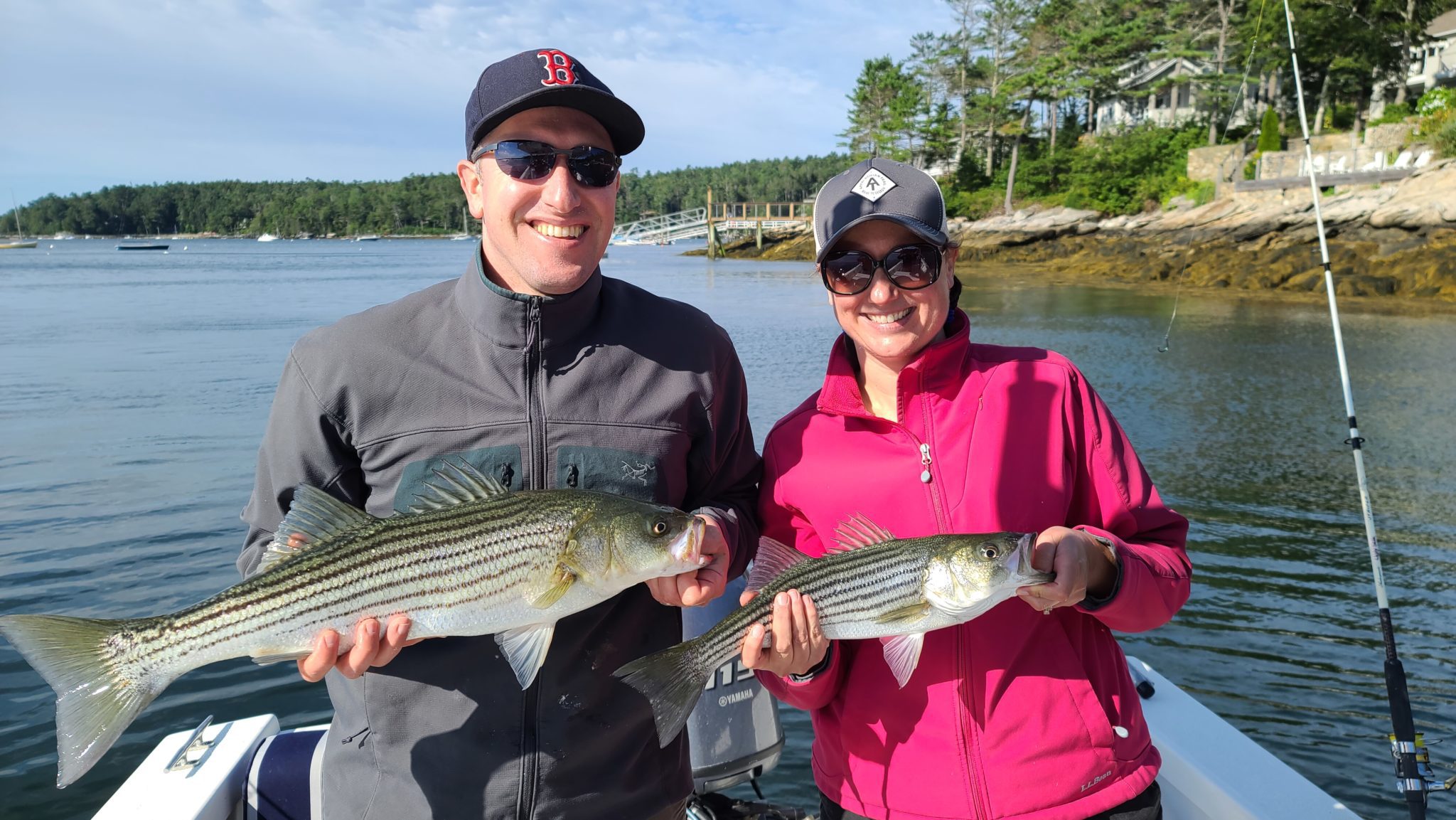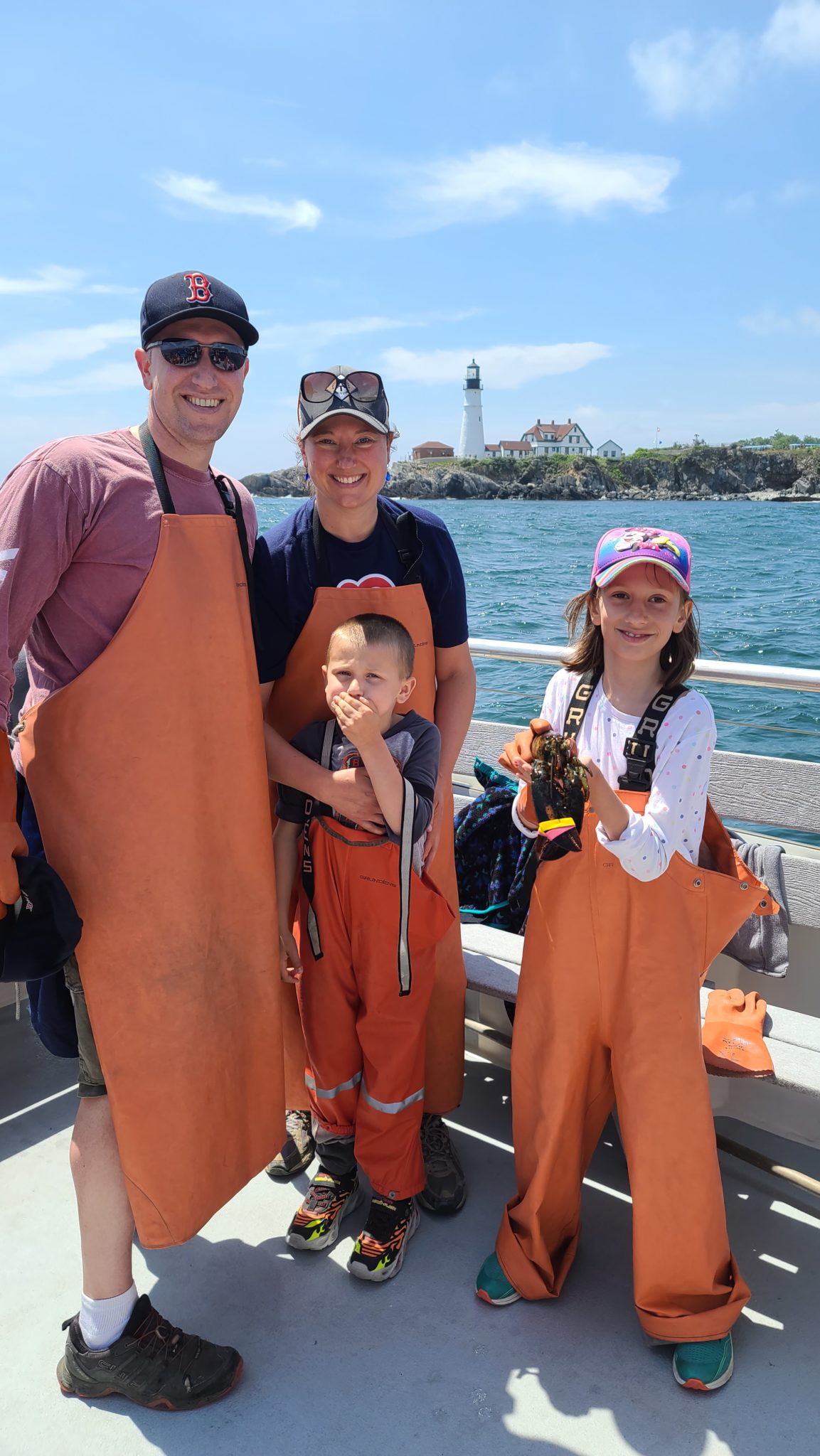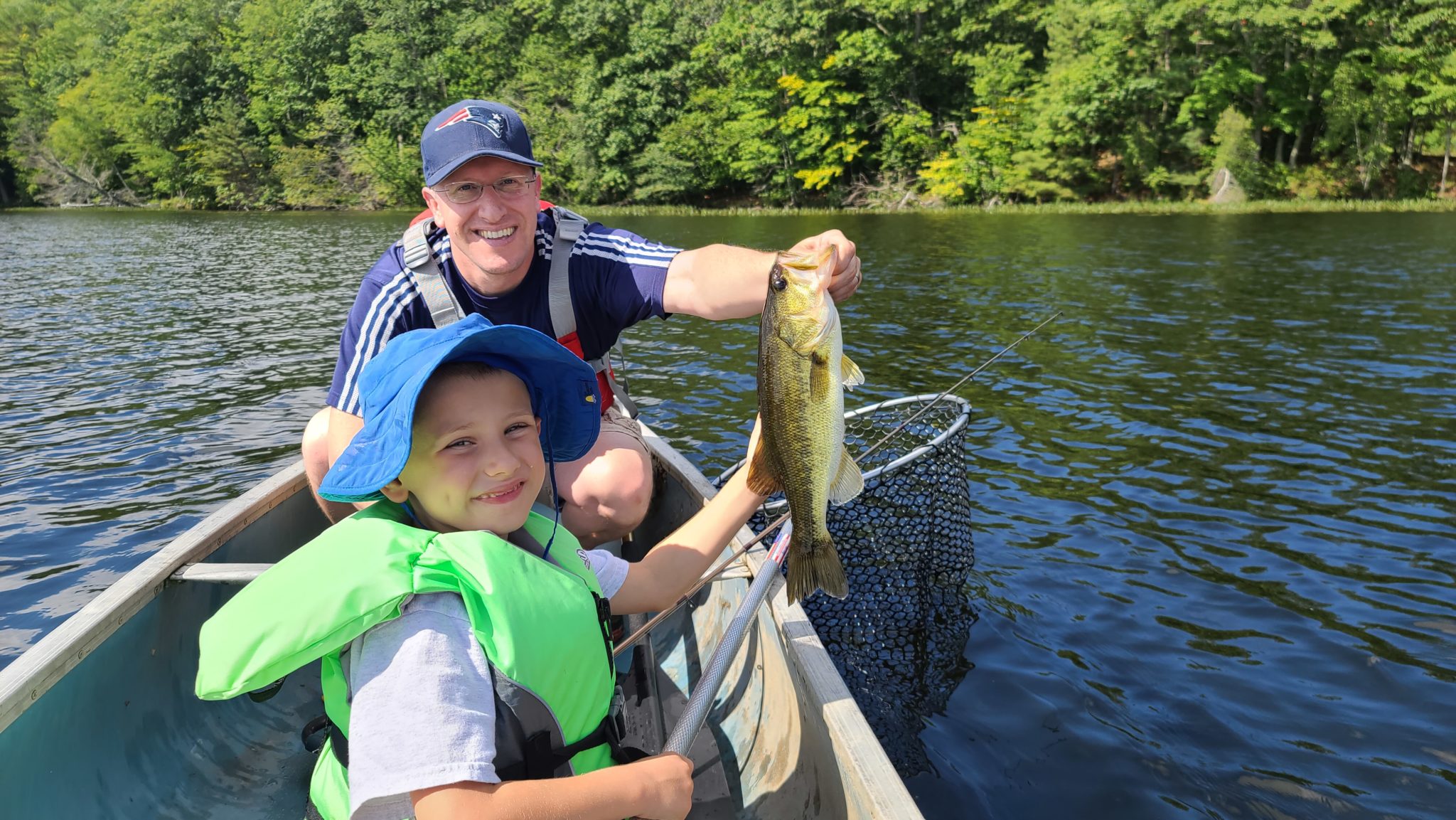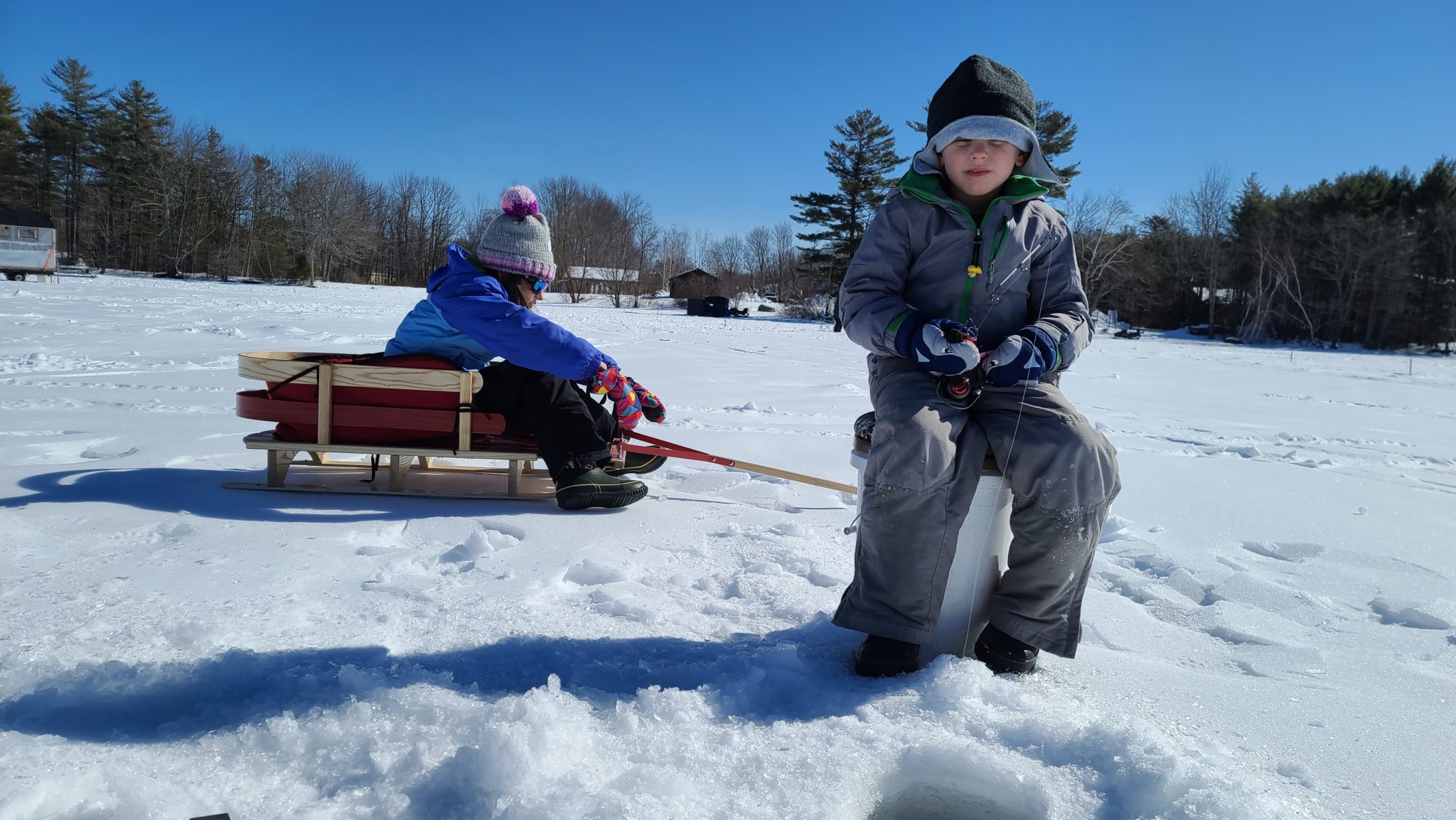 Our week long summer family adventure took us to Downeast Maine where we camped for a few days and then enjoyed a lovely Airbnb right on the ocean in Milbridge. Every morning at dawn Adam and I watched the fleet of 50 or so lobster boats head out for their daily haul. Mom joined us for a few nights at the cottage (tenting is a thing of her past) and among all the games we played UNO became a family favorite. Ask Eva, she'll challenge you to a game any day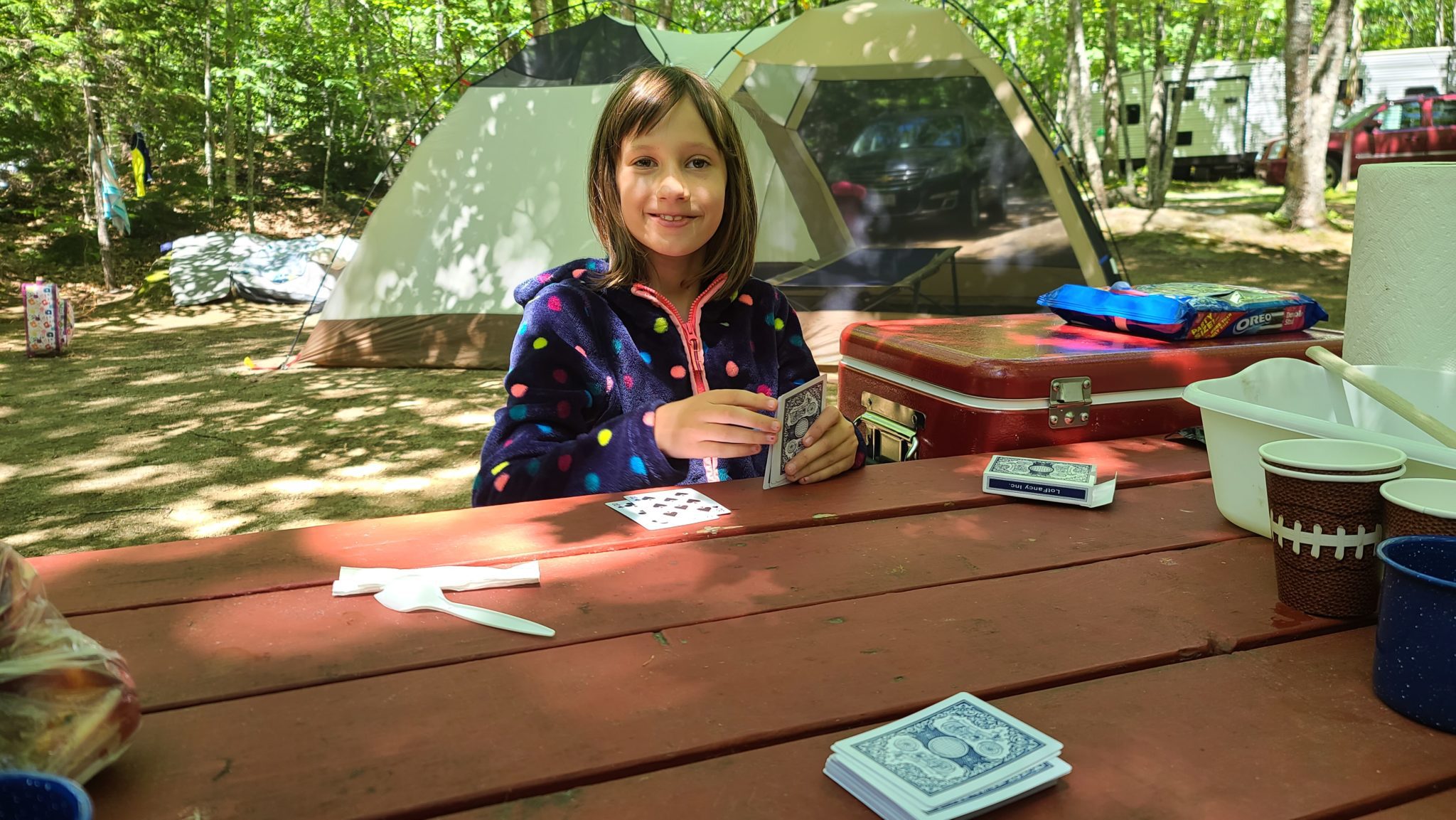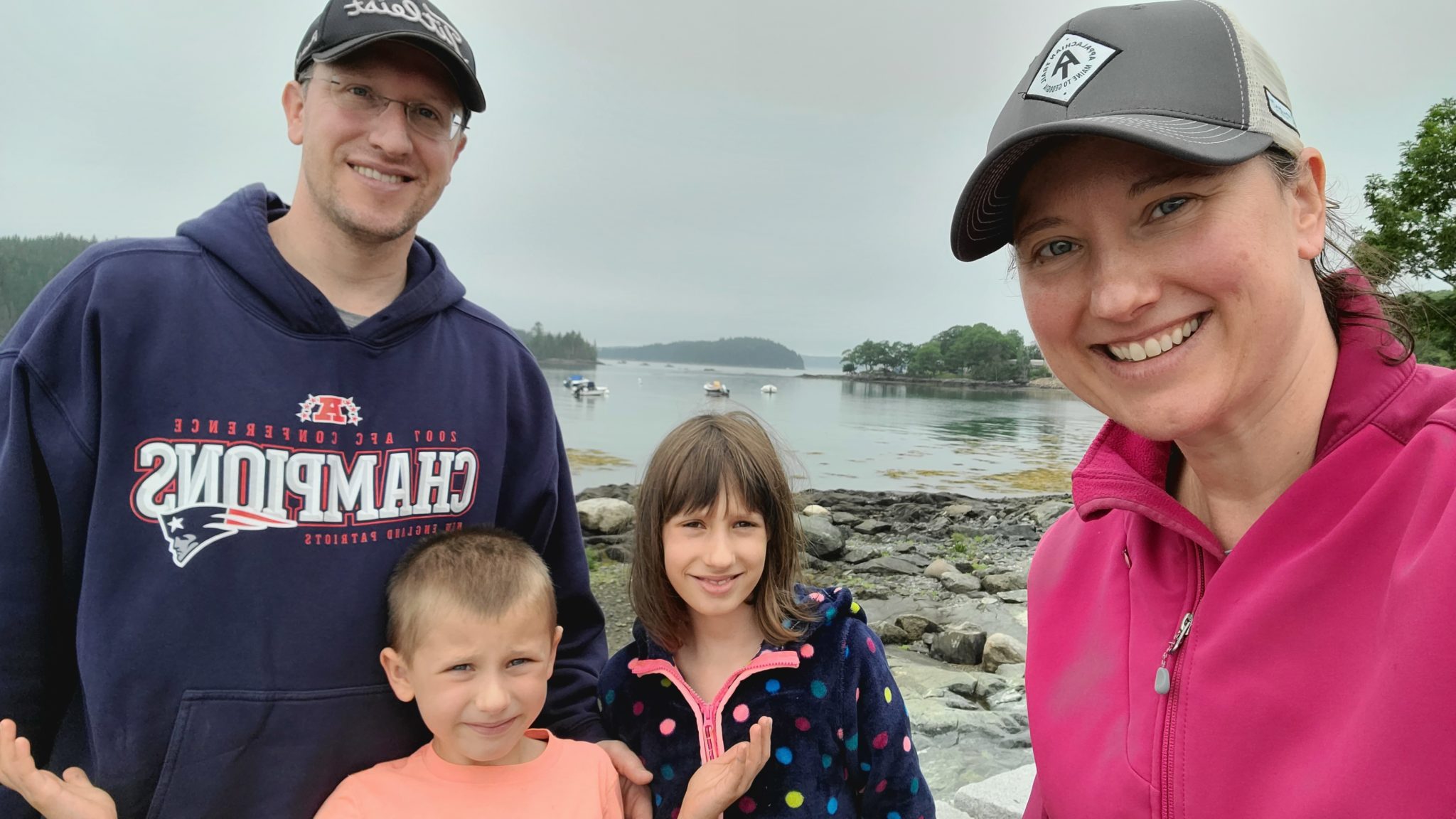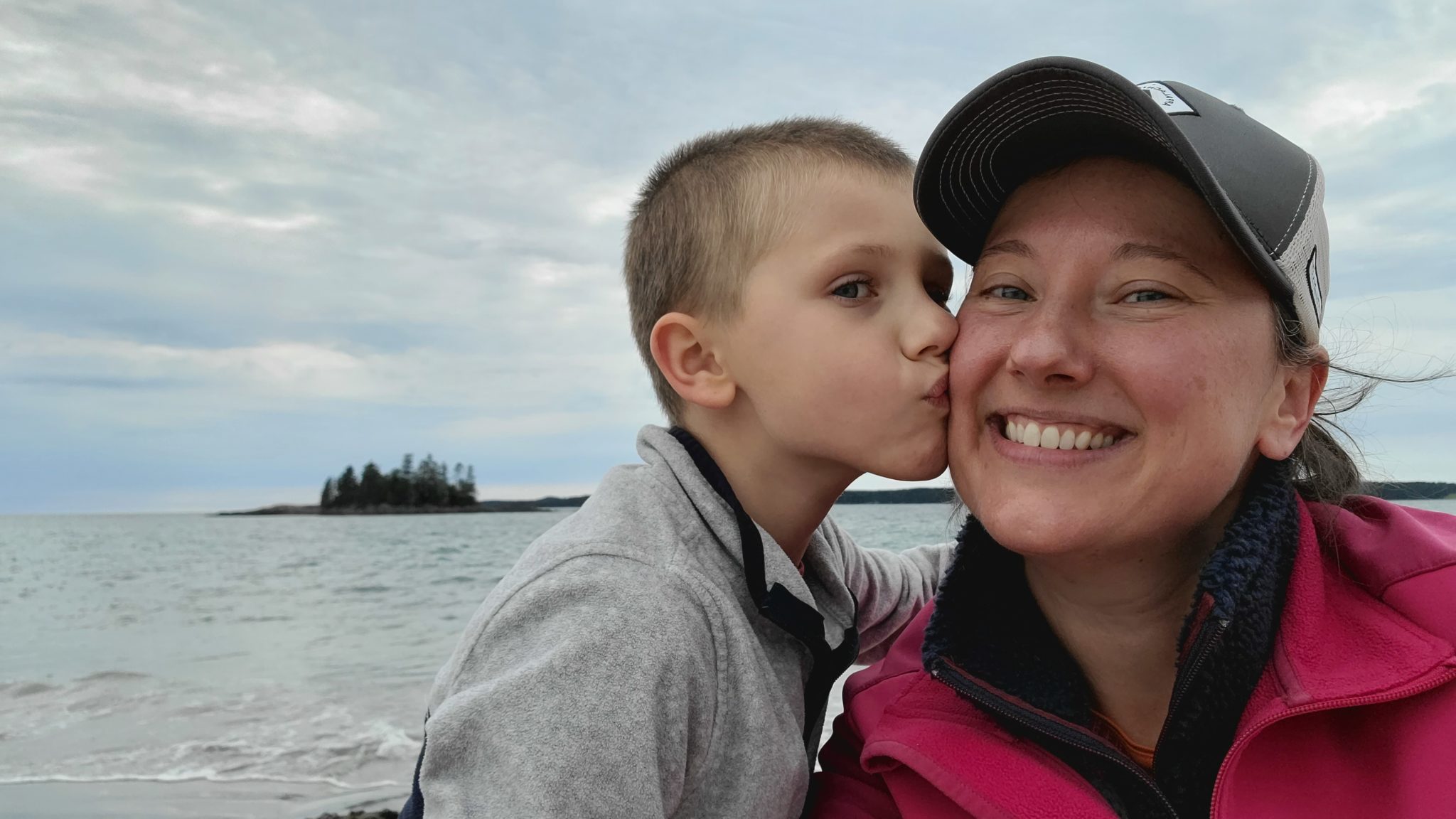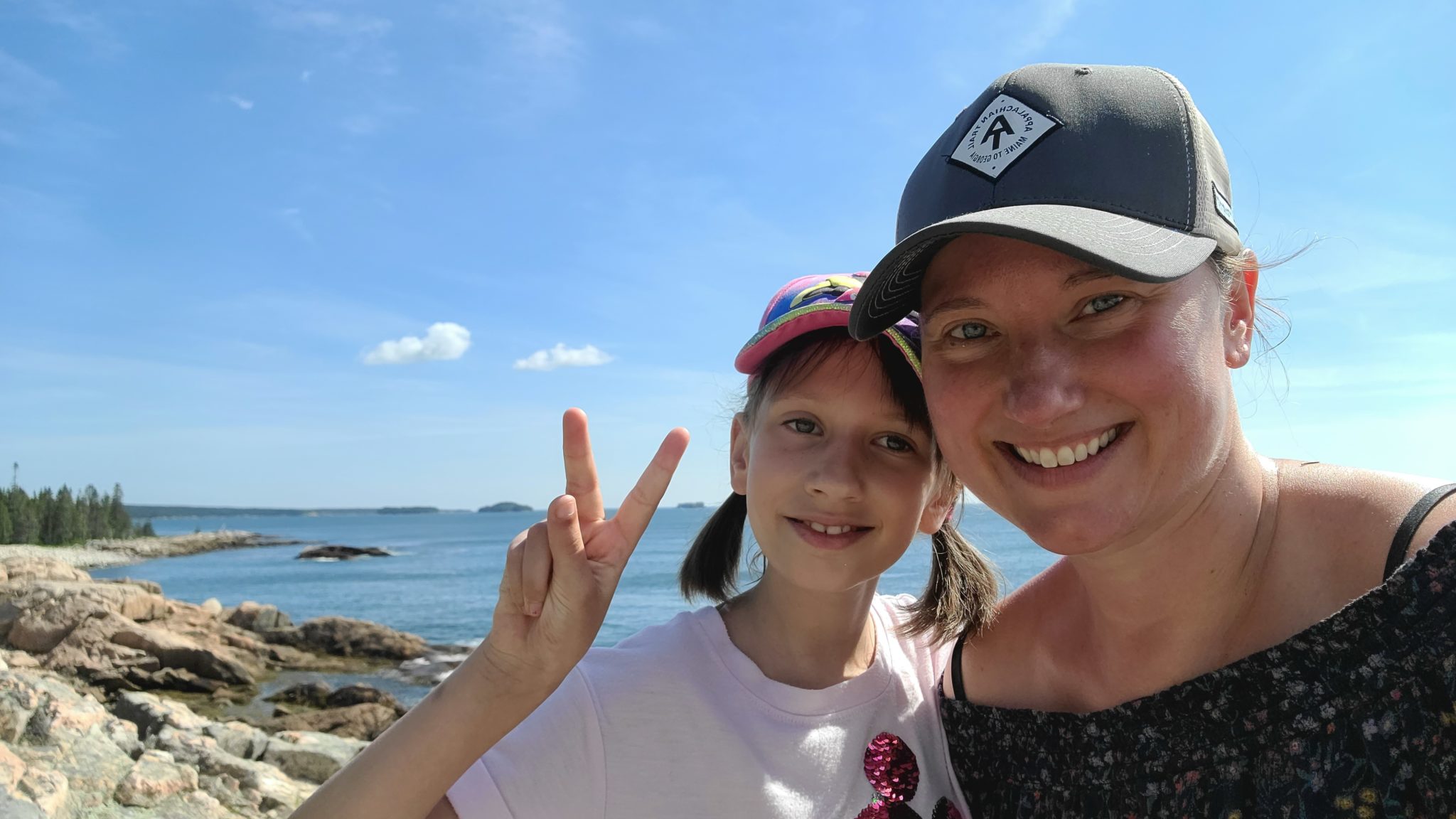 With COVID hesitation, but a desire to keep living our lives, we signed Tyler up for his very first year of tackle football. He played flag with the Lewiston Youth Football League two years ago and this next step was a big one! He had a glorious time suiting up with pads, cleats, helmet, and all! It was such a delight to watch the progress his team made over the course of the season. Their coaches were a splendid blend of discipline and ensuring they all still had FUN playing the game.
The same pause existed, with an eventual sign-up for Eva, who is enjoying being back at The Dance Center for ballet 1. She dances and sings around the house every day and loves her time in tights, leotard, and ballet slippers learning the formal ballet positions and having fun.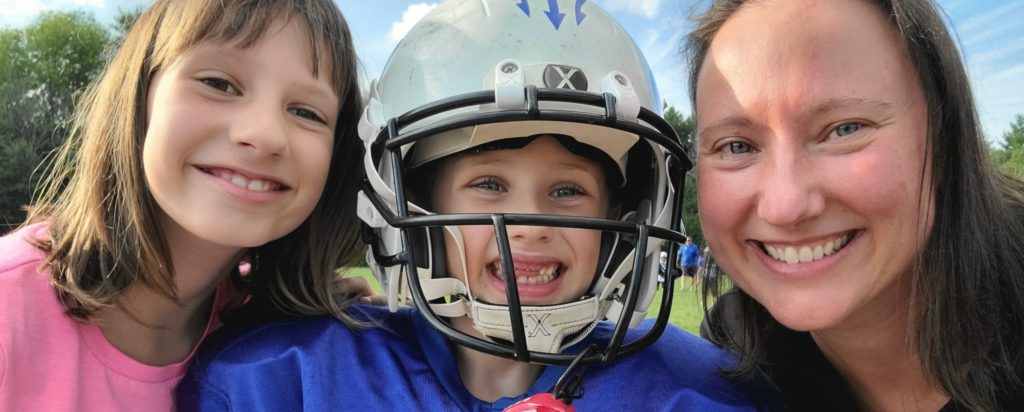 All four of us are now vaccinated and we still practice all the COVID precautions. To everyone we know who has suffered through COVID-19, and to those who have lost loved ones – you are in our hearts. Living our lives through a global pandemic has been challenging and will continue to be for some time to come. The most important lesson it's brought home for the Dow family is that time we spend together, adventures enjoying the Maine outdoors, is time we'll cherish for the rest of our lives.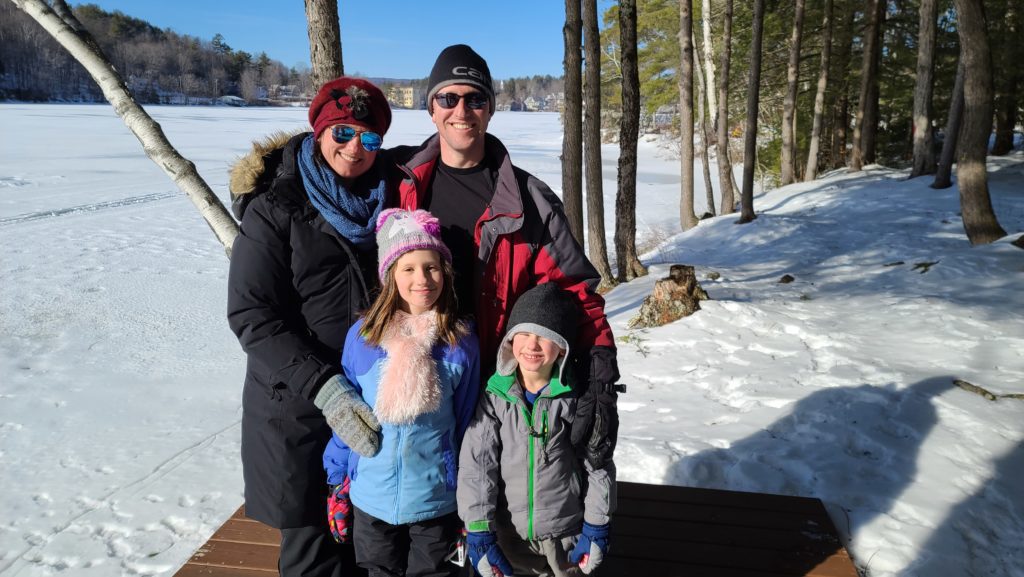 May you have a healthy, happy new year!