Felting in 2D and 3D - Three Fairies and a Dark Sky
step by step tutorial
Materials List
Felting needles
Sturdy foam or wool pad
Prepared fiber base with hanging loop
Dark wool for the sky with no stars
Dark greens and brown for a night forest
Wool in a color palette for multiple fairy outfits
Pale colored wool for wings
The felting lesson: 2D and 3D – Three Fairies and a Dark Sky includes a materials list and four still image galleries, each with step-by-step instructions of needle felting a dark starless sky, with a nighttime treeline and three fairy friends all pointing upward with wonder. Each fairy has its own unique outfit, but the small size of these fairies keeps the detail work to a minimum. The techniques used in this lesson focus on the art of combining 2D and 3D elements. I am working on the illustration for the last page of my second fully illustrated children's book. 

Felting Three Fairies Under a Dark, Mysterious Sky
The difference between the dark night shades of the background and the bright colors in the clothes of these three fairies make for an eye-popping contrast! As usual, the characters are a focal point in the illustration, so there are still shot galleries with tutorials for developing small figures. In this case, the figures are a bit less detailed than in other lessons.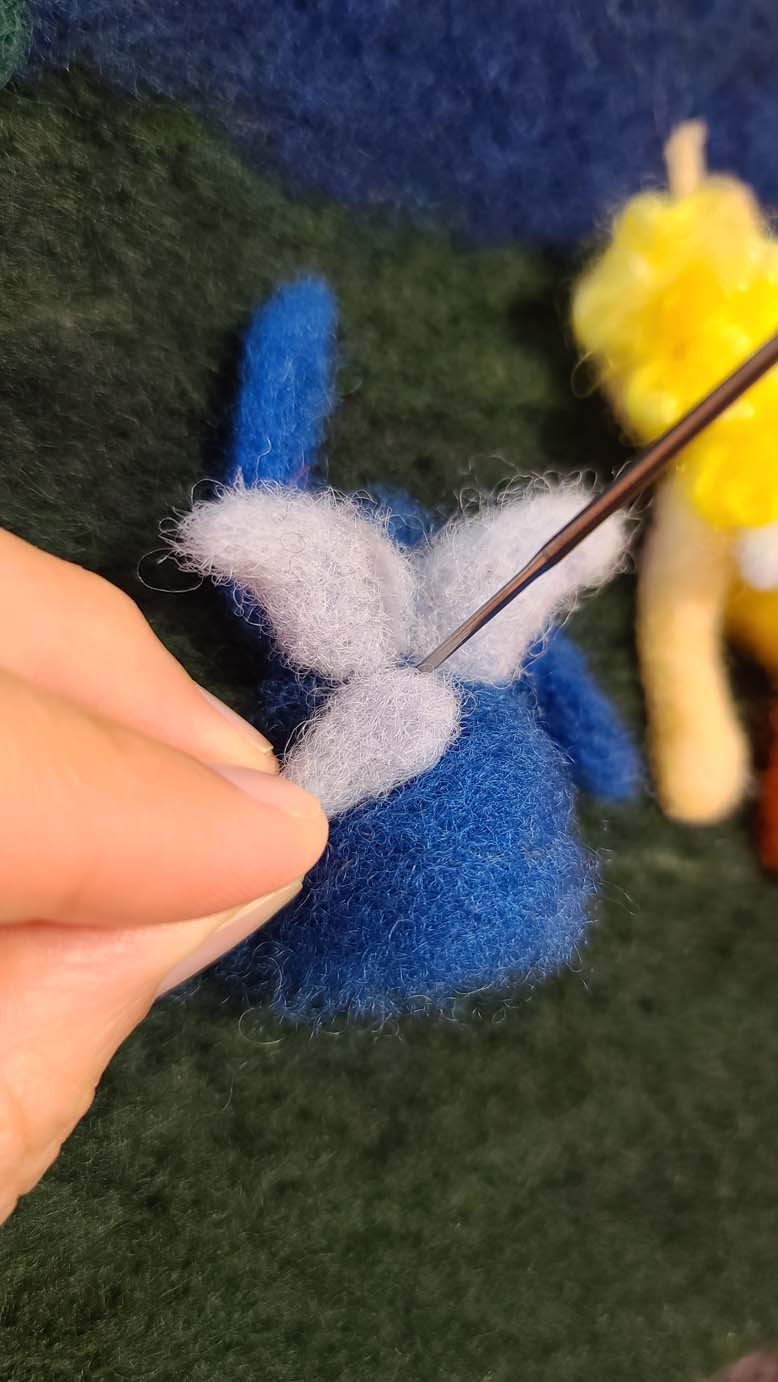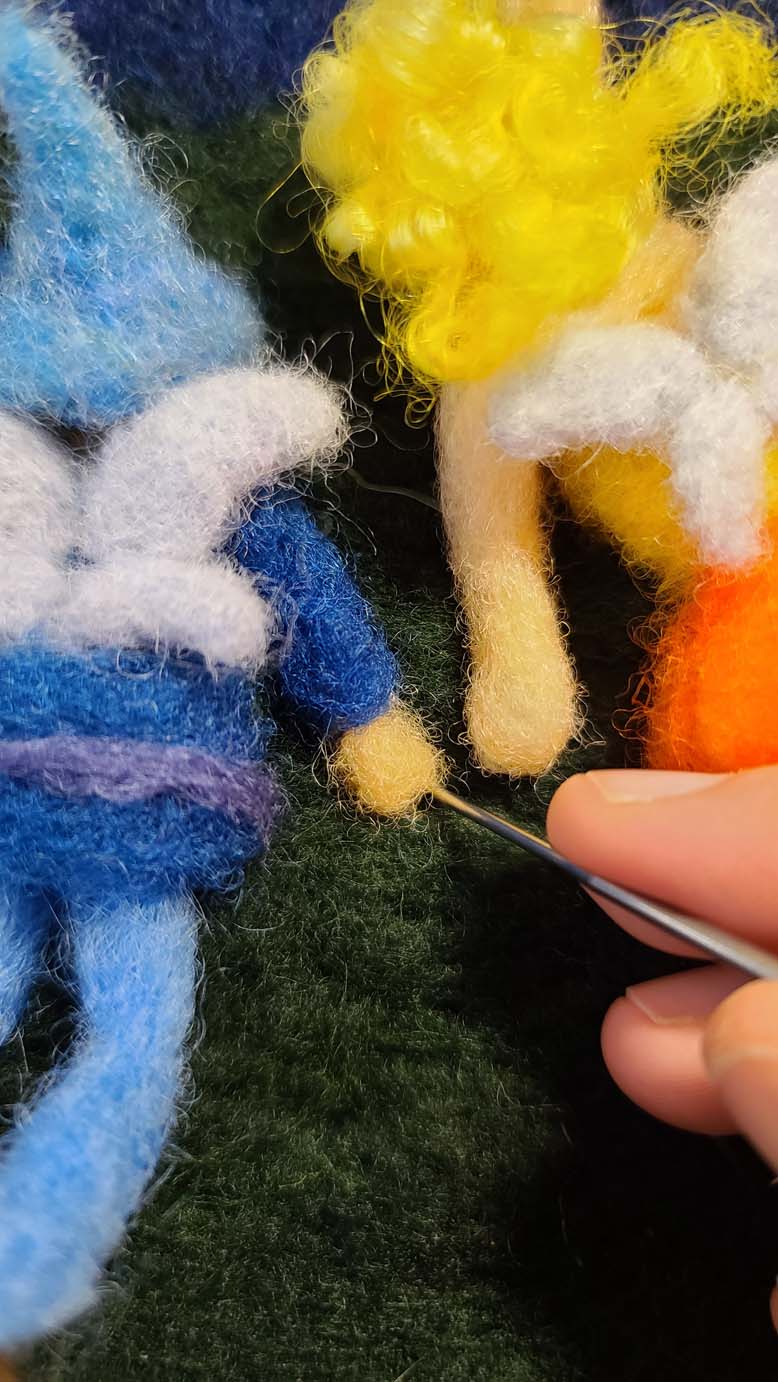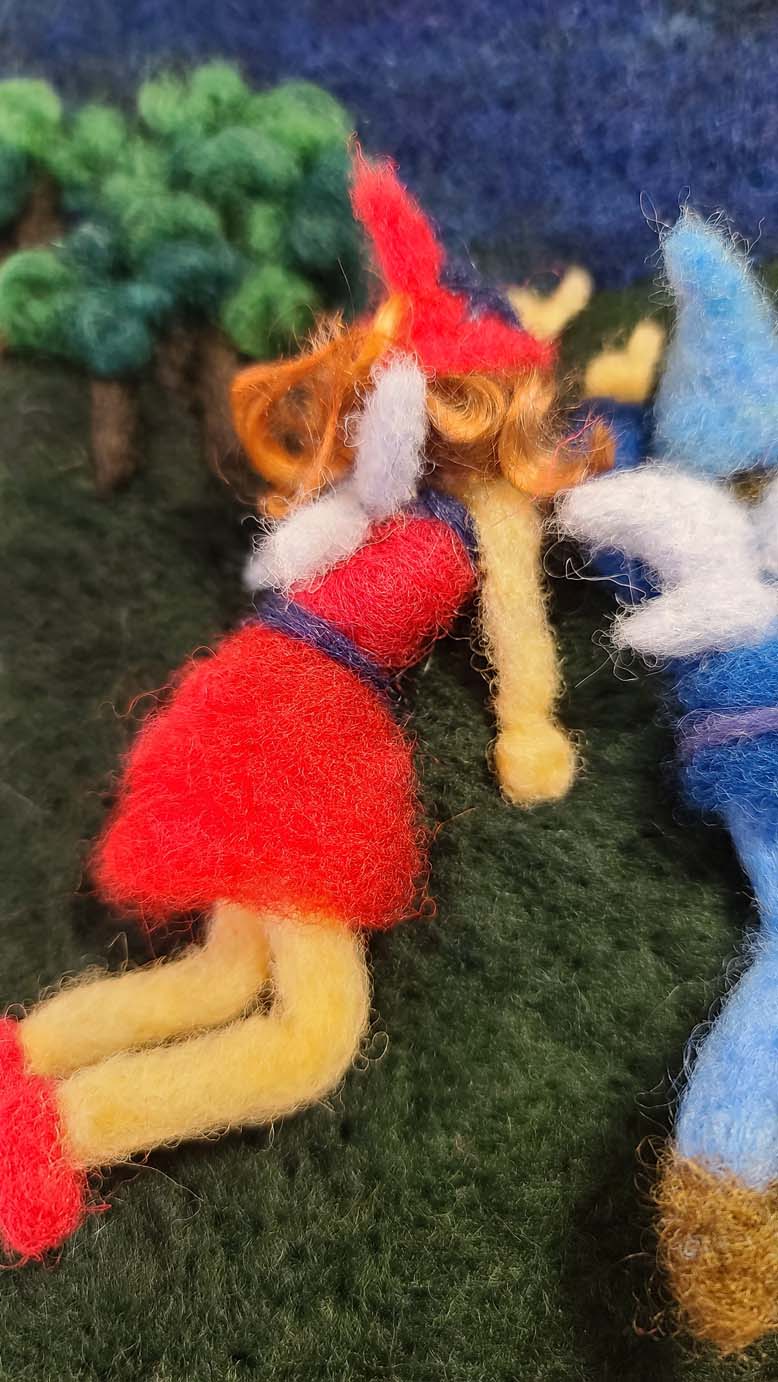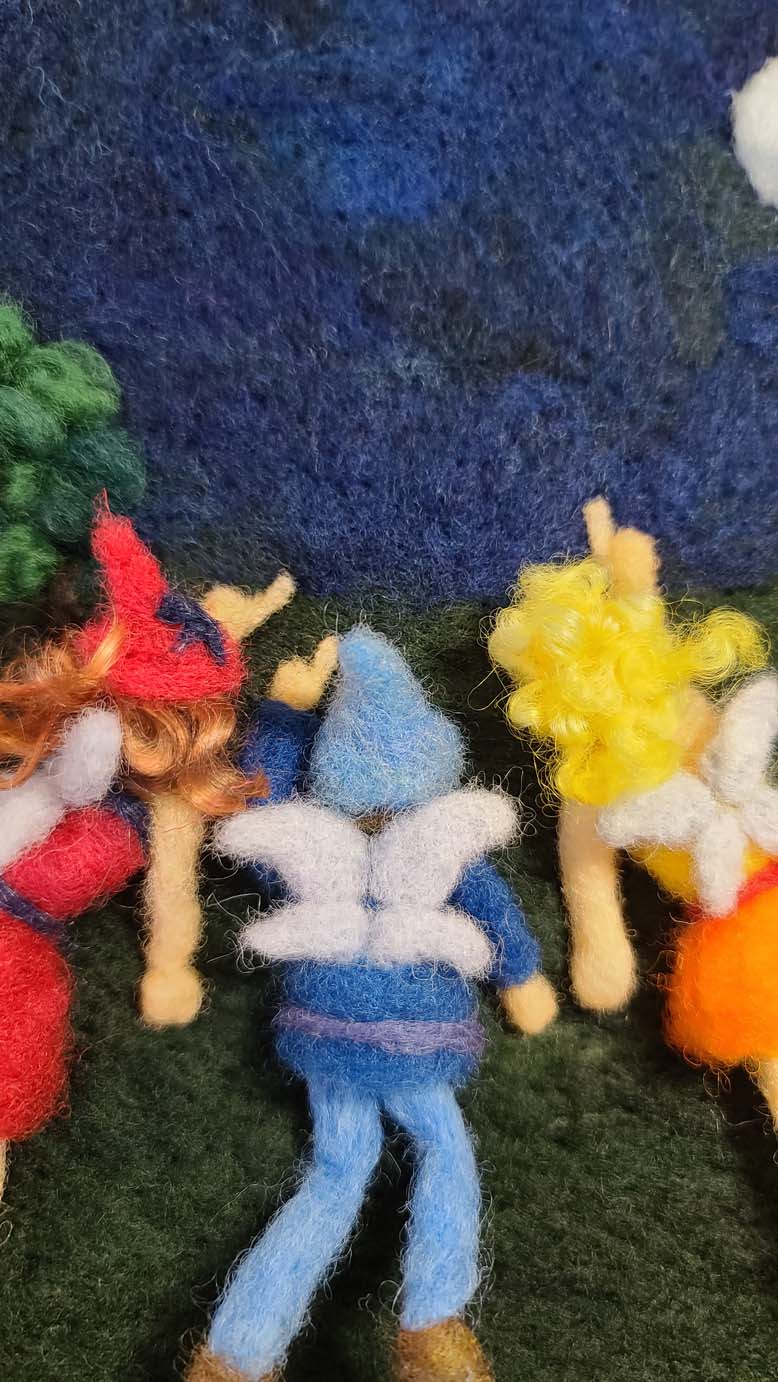 Felting a Dark Starless Sky
The first few layers of color for this illustration are dark shades, bringing us into the dark of night. I've found it very difficult to get true black wool, and besides, there are very few things that are true black anyway – including the sky!
*For optimal viewing and learning, click on the first image in each gallery to open the full view and then scroll through. If you view the images in the preview galleries only your view will be a cropped version of each image and you will miss out on the descriptive captions I have added to each picture. Enjoy!
Creating Legs and Wings
The elements that pop off the surface of the base are constructed separately and added to the base – the combination of a 2D and 3D style. These two elements are 3D, creating a lot of depth in the piece.
2D Felting the Coat & Hands Directly to the Base Layer
Attaching Felted Wings & the Hat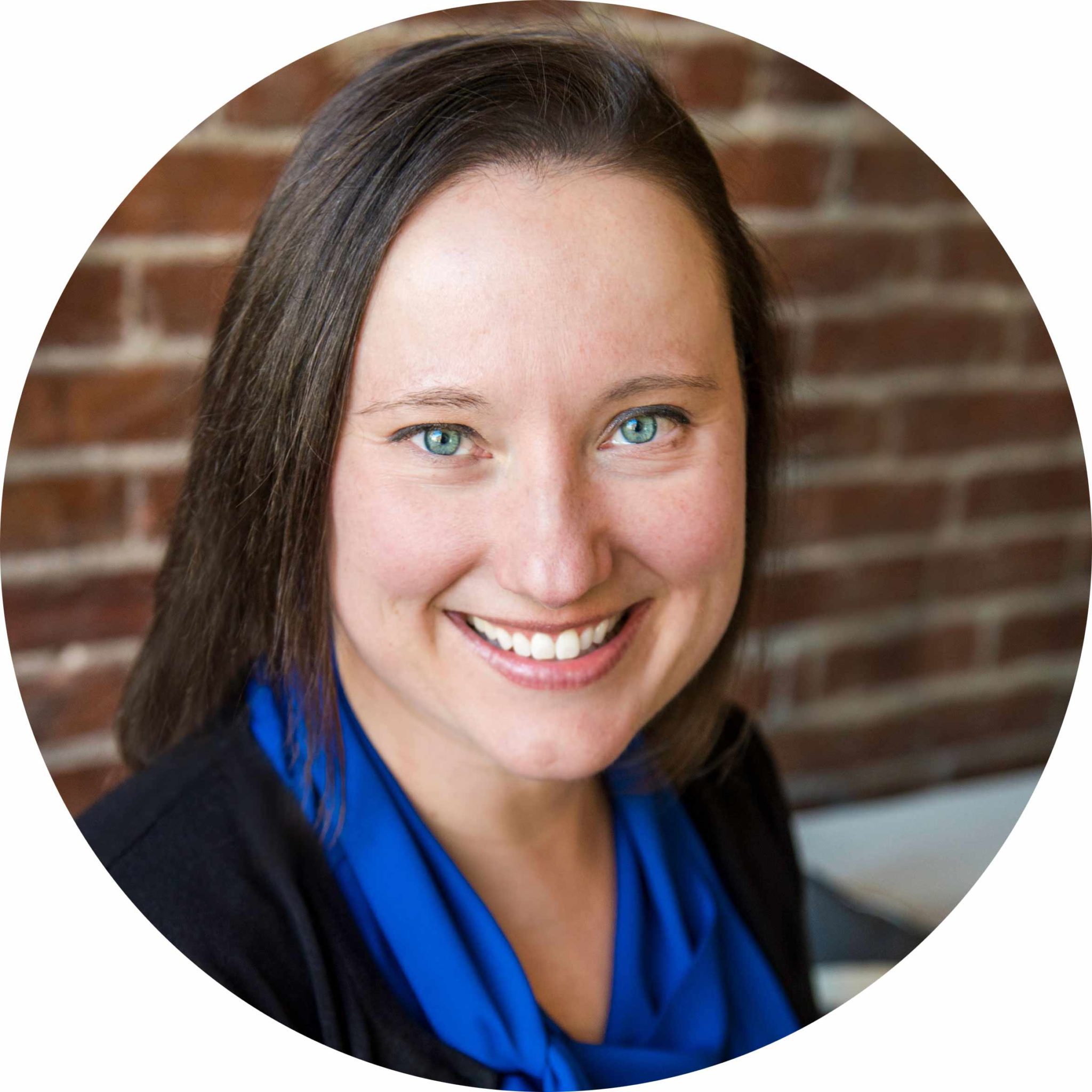 Meet Your Instructor
Hi, my name is Hillary Dow. I am a mother of two, an author, artist, family chef, marketing manager, marketing consultant, felting artist, outdoor enthusiast, Maine native… and on, and on. I attended the Hartford Art School for my undergraduate studies, diving into the visually narrative world of illustration. Graduate school rounded out my studies with an MBA and I continue to run my own businesses amidst a successful career in marketing. I write and self-publish children's books illustrated with my wool creations. It is both a thrill and an honor to help others develop their own skills and CREATE artwork. Thank you for joining me!
Have a FREE monthly felting lesson delivered right to your inbox on the fourth Tuesday of every month! Each session includes a core lesson, or simply work on your current project while picking up new techniques and tips!