Felting Lesson: Flying Motion Lines
step by step tutorial
Materials List
Felting needles
Sturdy foam or wool pad
Wool fabric panel cut to size
Core wool or natural roving
Wool for your sky color and motion lines
Yellow wool for the sun
Fleshtone colorway
Wool in a color palette for dress & shoes
Curly locks/fibers for hair
Each of the image galleries in the Felting Lesson: Flying Motion Lines includes step-by-step instructions that walk you through the process of needle felting a fairy flying directly into the sun, accentuated with motion lines rippling across the sky. The illustration I am working on in this lesson will be in the children's book featuring the Sun Fairy of Lichendia. This lesson was created in April 2022.
*For optimal viewing, click on the first image in each gallery to open the full view and then scroll through. If you view the images in the preview galleries only your view will be a cropped version of each image and you will miss out on the descriptive captions I have added to each picture. Enjoy!

Base Layer Sky & Sun
Before we dive too deep into the felting lesson: motion lines, the development of the base layer comes first!
Arms, Head & Face, Hair, Shoulders
Torso, Skirt, Legs, Felting a Bend at the Knee
Fixing a Color Gap
A gap in color coverage appeared between the blue sky and the yellow of the sun. Before adding motion lines I needed to fill in that gap with the same color as the base sky.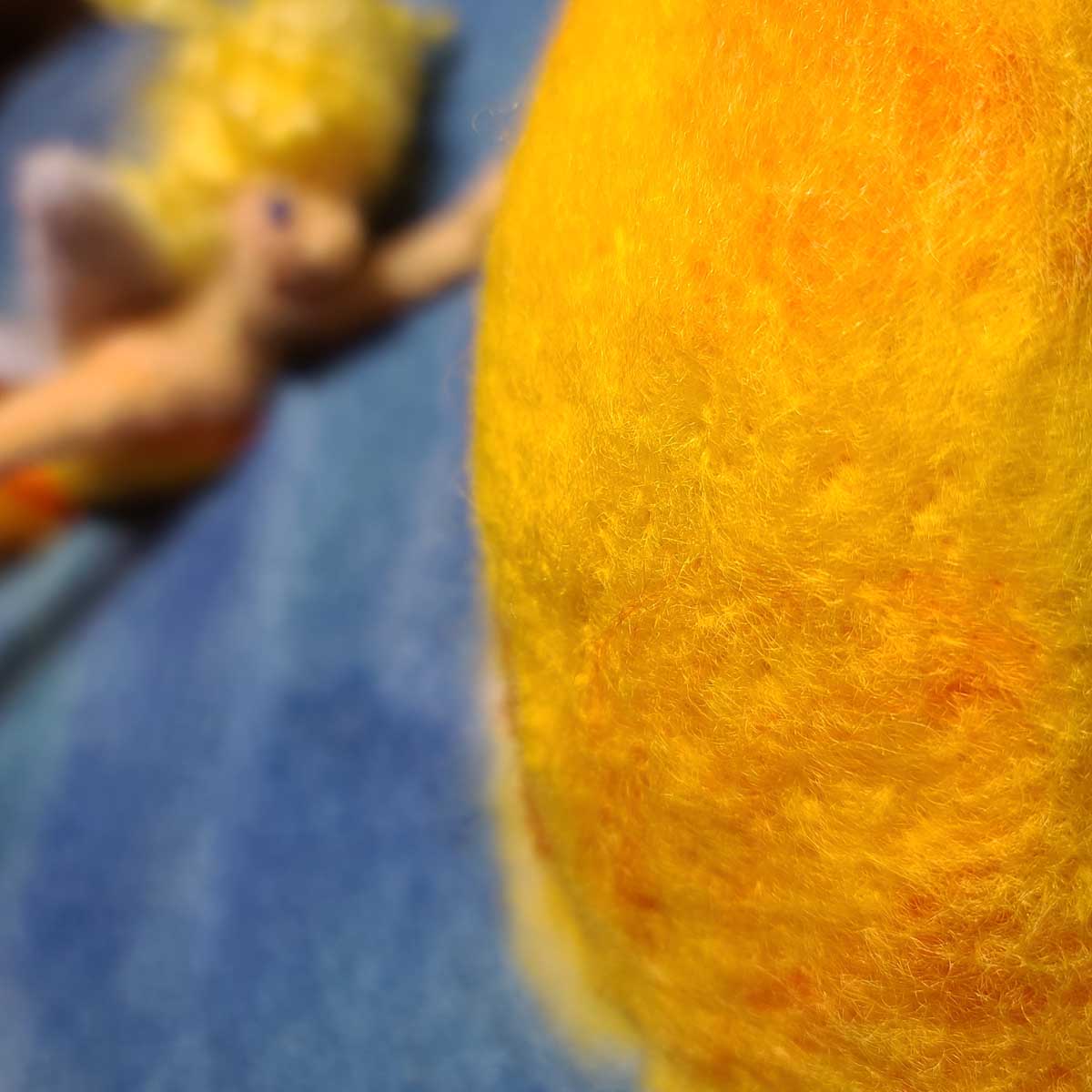 Even from this angle, we see the strip of white wool in the sky.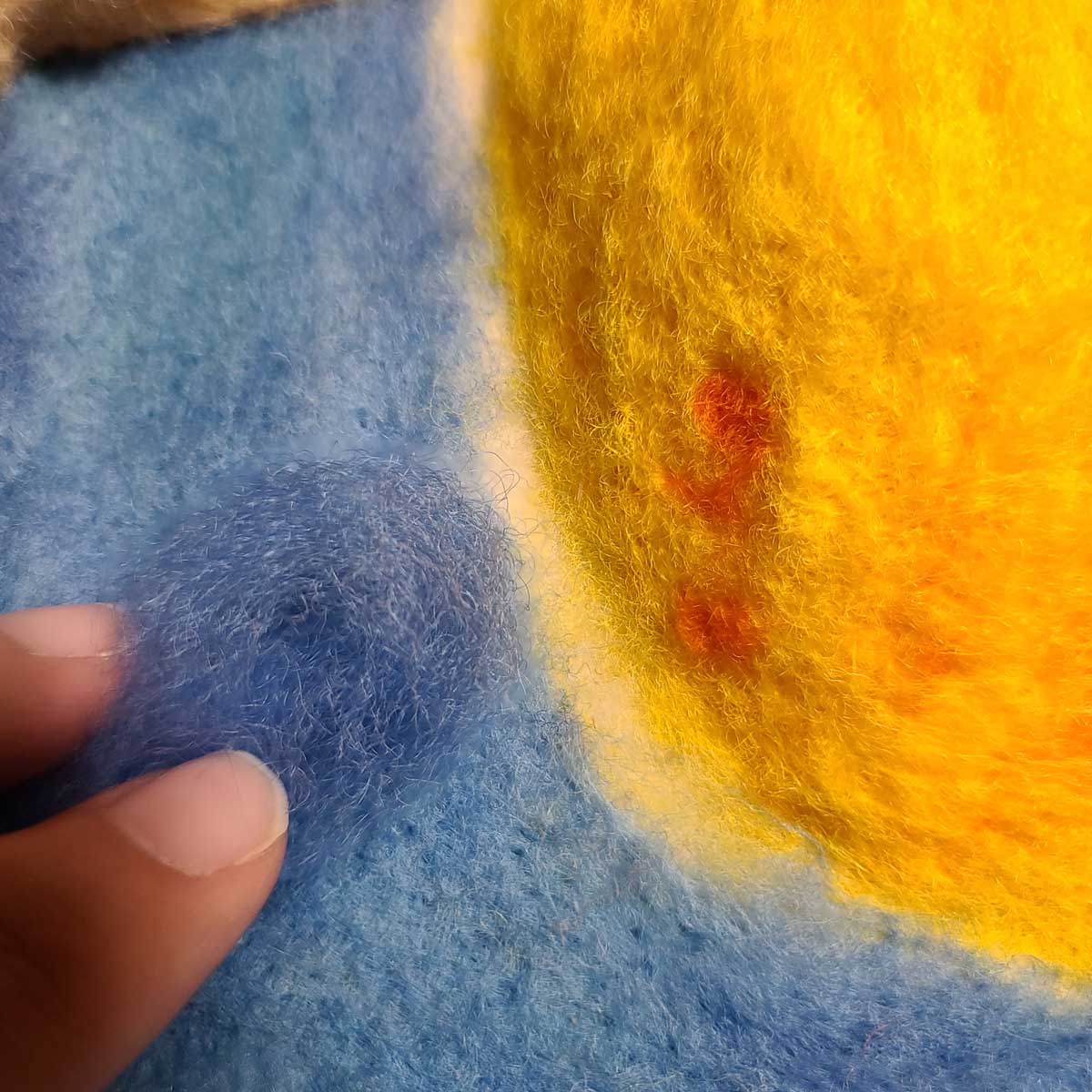 First, I color match the blue wool.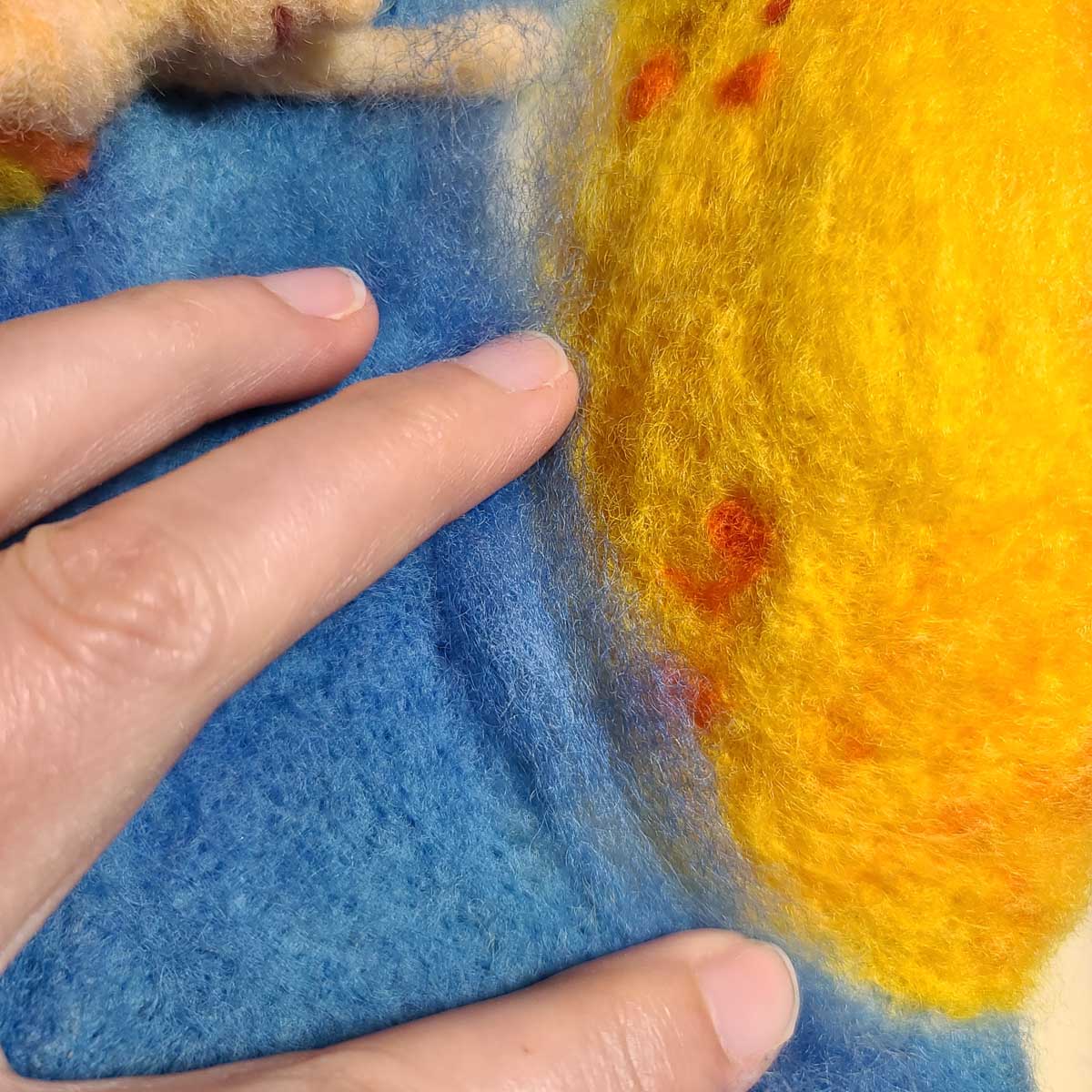 Then I lay it in place and felt it to fill the gap.
Selecting a Color Palette for the Motion Lines
Now that the fairy is felted into place we know exactly where her figure will be creating motion across the sky. Think of this like the "BAM" or the "POW" bubbles you see in comic strips and graphic novels. Our goal here is to create the illusion of movement as the Sun Fairy flies full speed into the magical sun spot. With the base layer of blue sky in place, I raid several bags of blue wool to pull out shades that, when combined, will provide light, mid-tone, and dark blue lines.
Start With Loosely Felted Broader Lines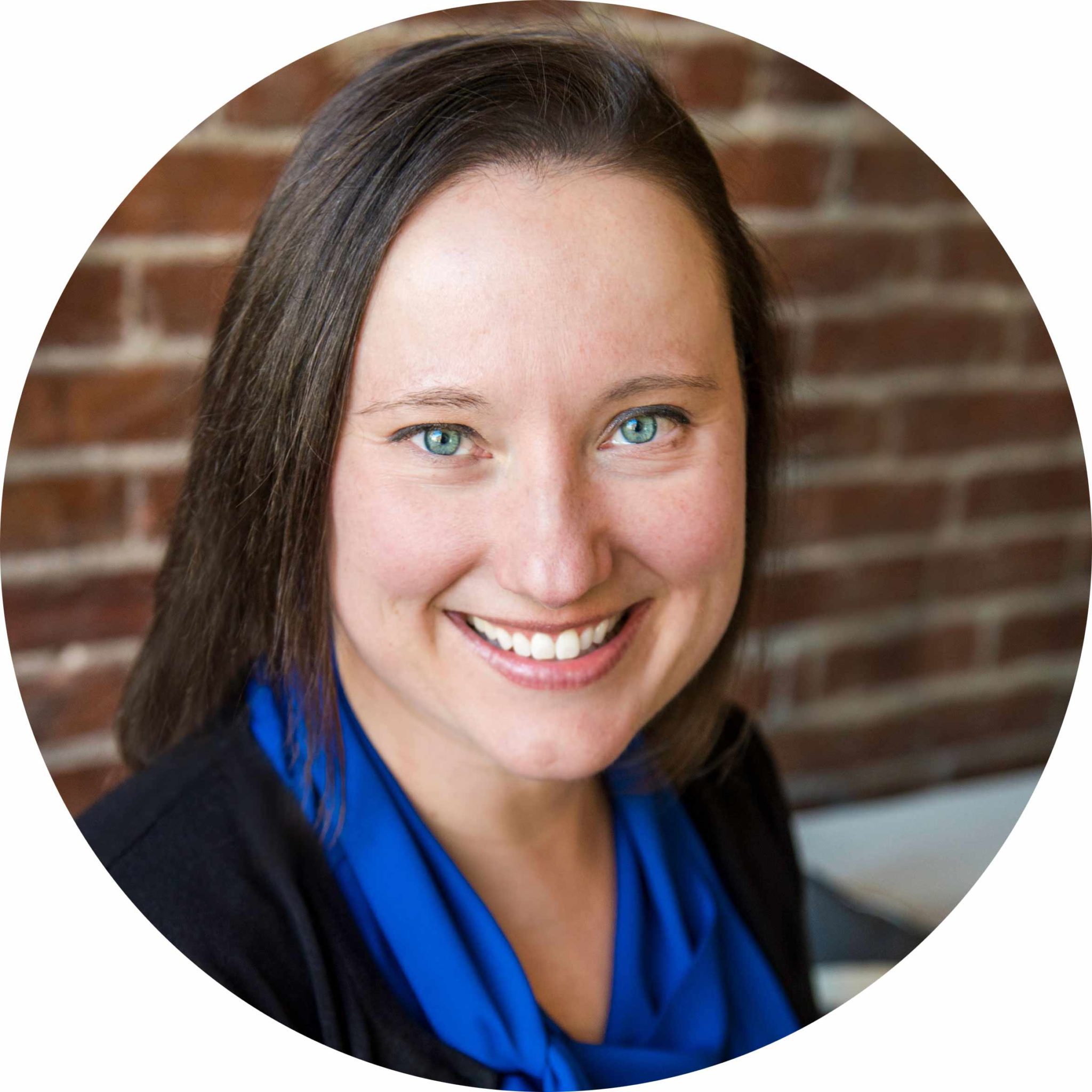 Meet Your Instructor
Hi, my name is Hillary Dow. A few of my many hats include mother, author, artist, booker (leave the vacation booking to me, I've got this), family chef, marketing manager, felting artist in Maine, and oh so many more. I write children's books illustrated with my wool creations. It is such a thrill to be a part of helping someone develop their skills and CREATE artwork. Thank you for joining me!
Join Hillary's Felting Community
Be sure to check out new felting lessons delivered directly to your inbox! Each session includes a lesson that is subject matter specific, or simply work on your current project while picking up new techniques and tips! In my felting lessons, I am always working on illustrations that will be in upcoming books. As you watch and learn, you are also sharing the experience of Lichendia, a woodland fairyland coming to life!
Sign Up Today