Wet Felting Lesson
step by step tutorial
Materials List
Wet Felting
Wool fiber
Bottle of soapy water (any dish soap will do)
Bar soap
Piece of lace or tulle
Sheets of bubble wrap
Towels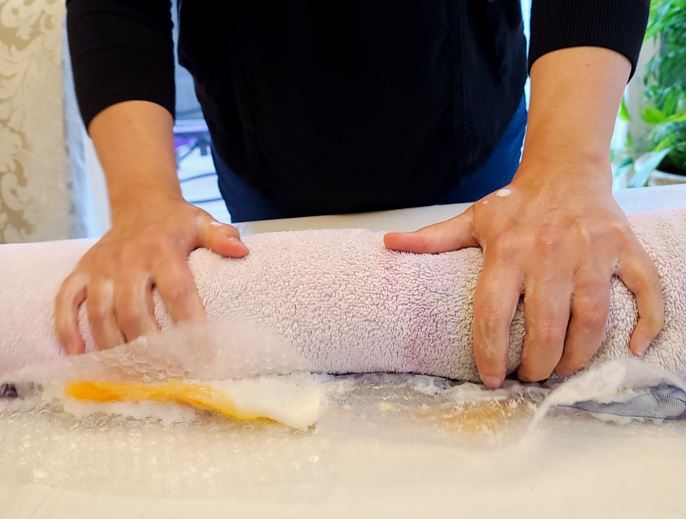 Wet Felting
The following video lesson includes step by step instructions, perfect for anyone new to wet felting. The tutorial takes you through each step of taking loose wool fibers through the process of wet felting them into a sheet of felt. This was the first lesson created in the open area of our new home (where I can most easily spread out for the wet felting process – near the sink), and the recording has a bit of an echo. Sorry about that! I'm learning the quirks of my new workspaces!
Wet Felting Lesson – Video 1
A step by step video tutorial.
Wet Felting Lesson – Video 2
Wet Felting Basics ~ Detail Gallery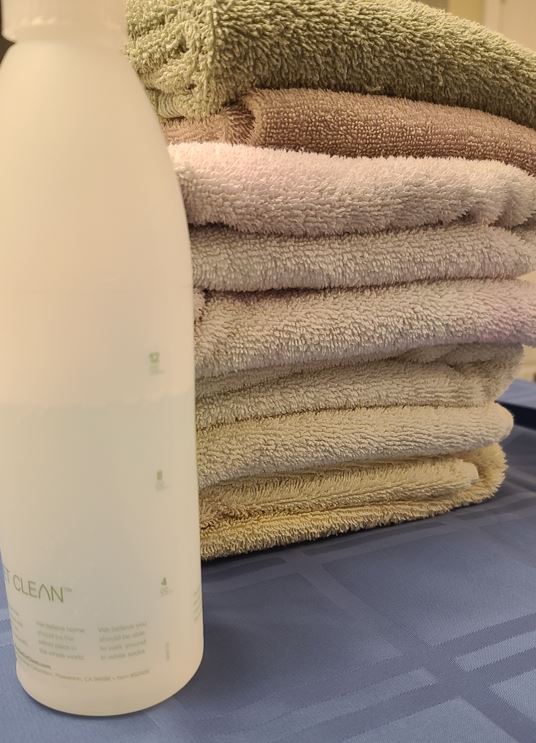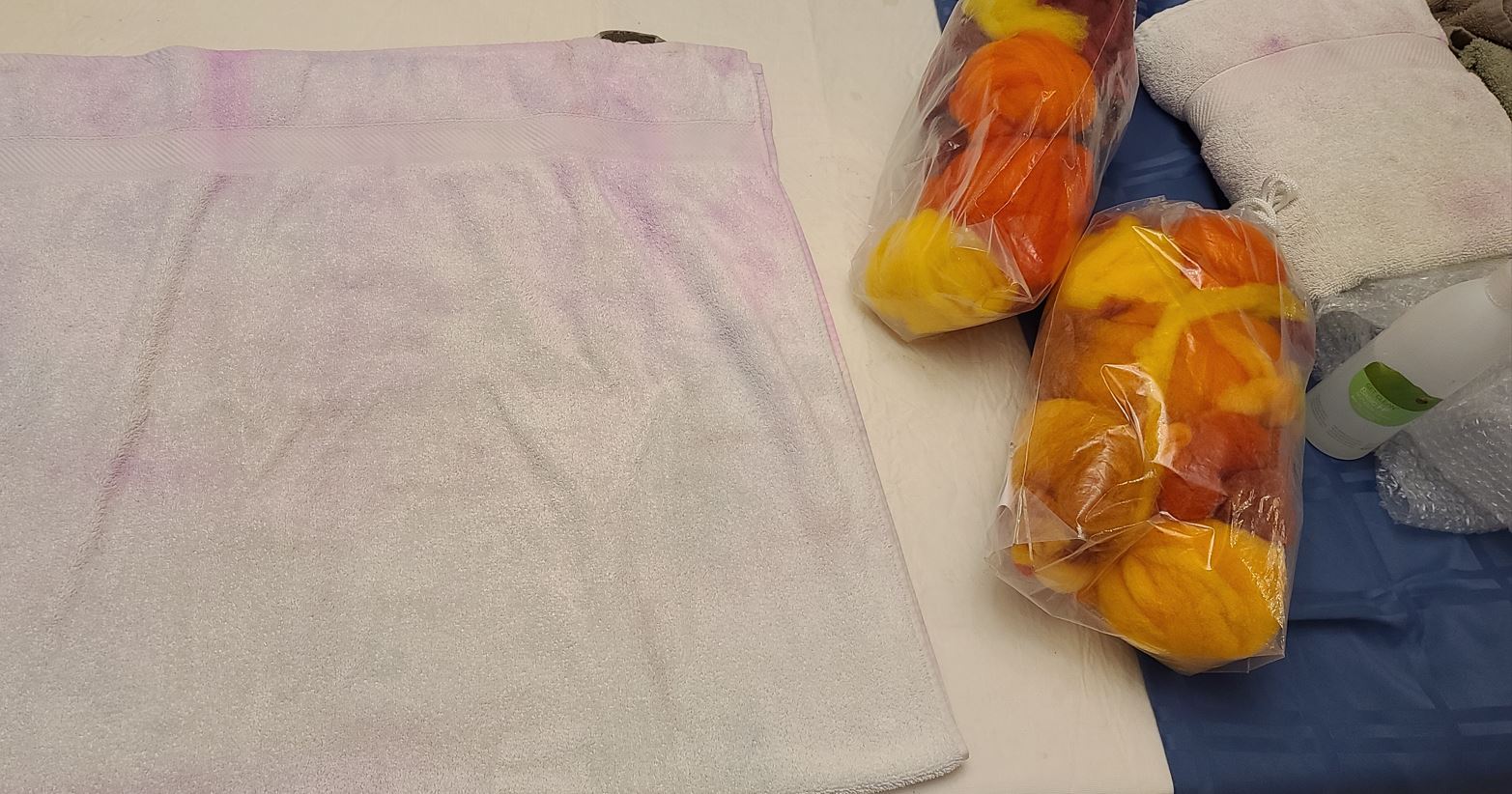 Having plenty of old towels on hand is a must. You'll always have at least two towels in your stack, and I like to swap out the rolling towel half way through the rolling process. It is very important to keep the fibers wet, so your towels are also going to get very wet.
Laying Down the Fibers
Begin by laying down small bunches of fibers overlapping end to end. Lay down your first layer of fibers with each bunch being set down in the same direction. After you've covered your bubble wrap or created the shape and size of your choice, lay down the second layer of fibers setting them down perpendicular to the layer underneath. Your bunches should be light and airy and not too thick. I like to lay down 4-6 layers of fibers. The more layers, the thicker your finished felt will be.
Felting Master Tip
Remember that the first and last layers of fiber you lay down will be the most prominent. If you're using only one color your felt will be uniform. If you're incorporating different colors, or a pattern, be thoughtful about where you lay down the outside layers of fiber in your stack.
Keep the Fibers Wet
You want to be sure that you keep applying water throughout the process, refilling your water bottle as you go. The first time you saturate the fibers it helps to push the water down into the fibers with your whole hand, also pushing the water right out to the edges of the stack of fiber. Since you are using a lot of water, it helps to have a bottom layer towel and then the towel used for rolling – a double stack of 2 towels as your very bottom layers.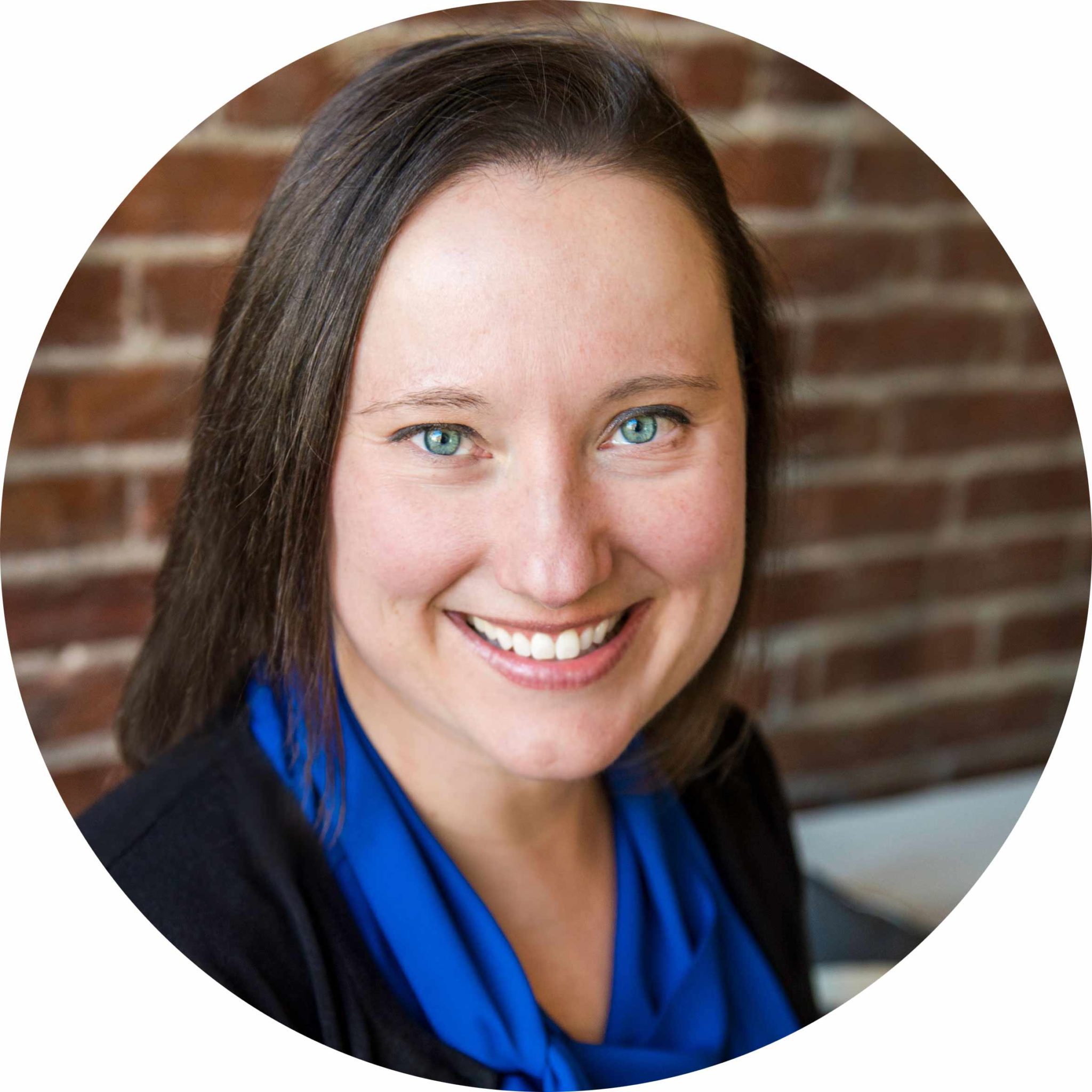 Meet Your Instructor
Hi, my name is Hillary Dow. I am a mother, wife, outdoor adventurer, author, family chef, marketing professional, felting artist residing in Maine, and oh so many more. I write children's books illustrated with my wool creations. It is such a thrill to be a part of helping someone develop their skills and CREATE artwork. Thank you for joining me!
Be sure to join Hillary's felting community for her monthly felting lesson! Each session includes a core lesson, or simply work on your current project while picking up new techniques and tips! Lessons are sent via email on the Fourth Tuesday of every month. When the month ends, the lesson is converted to a paid lesson on Hillary's website and added to the Felting Master Class trove of online lessons.
Want even more Needle Felting Lessons?
Take your felting to a whole new level! Join the Felting Master Class today! Membership is $200 annually or monthly payments of $16.50. Join Hillary's inner circle and have access to all of her online lessons, learning how to needle felt from the illustrator of Lichendia Felting books.