Happy New Year!
What a simply amazing year it has been. I've waited till the year was really, truly ending before writing my 2019 annual family letter. In fact, it's been a couple of years since I last wrote an annual letter.
Life…
Eva is six, Tyler is four, and Adam and I have both continued to rock into the new decade with gusto. We continue to experience the joy that comes with being parents, and full-time young professionals, while learning and adventuring along the way. Eva is loving her fourth year of ballet lessons, as is evident in her routine nature of always skipping and dancing her way around, singing as she goes. Tyler is constantly moving and figuring out how things work, still deeply engrossed with all things football and asking when his second season of flag football will begin. Oh, the things they do and say.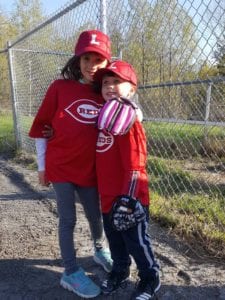 Adam has journeyed his way back through his many generations; researching, exploring, discovering, and discussing the intricate forest that has revealed itself within his family of trees. I believe this morning's little nugget was the discovery of a family line that held a series of three generations, all of which included marital relationships where the husband and wife shared the same names as their generation before.
My mother, A.K.A. Babcia, continues to amaze and inspire me. In June we lost my dad, A.K.A. Dziazia. Frankly, it's knocking the wind out of my sails to type this sentence. He is with us every day, and yet he is also gone. We've all got one life to live and should do our best to make it the very best experience possible. My parents taught me that.
Work…
And then there are Binding Tales, Inspired Fiber Designs, and Hillary Dow Marketing. With my family as the center of my being, this year has also been the year in which I grabbed my career with both hands, my head, and my whole heart, taking entrepreneurship head-on – publishing my first seven interactive children's books, providing marketing and business consulting for people and organizations I deeply admire~ doing work I genuinely enjoy. The collaged sign that has hung at my workstation for years: do what you Love ~ well, my friends, I'm making it happen. I'm more focused than I have ever been. I'm fulfilled by the work I am doing. Honestly, I feel enormous gratitude for the opportunity to have the life I do. The life we have as a family.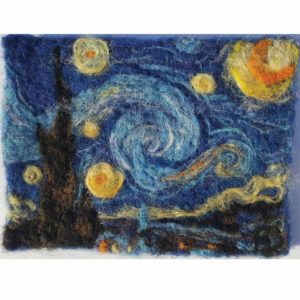 I so hope you'll explore my website and learn more about Binding Tales. With retail book sales growing, the first young author member receiving his book bundle this week, wholesale partnerships budding, and the very best little focus group, models, and creativity co-contributors a lady could ask for. Life and work are great!
Life, work… and adventure…
I sometimes find myself reminding Adam that we both work very hard and that the time together sandwiched into all that work… that's the gold. This past year our family traveled to Florida to visit Adam's mom and stepfather, Ann, and Mark, A.K.A. Gramsy and Grampsy, and spend days at Hollywood Studios, the ocean, and more – fabulous. An Easter trip to Maryland to visit Adam's Uncle Rowdy and Aunt Kathy and taking the kids to the National Zoo – awesome!
A week at Twin Springs Camps, during which Adam rode in his first-century ride (100 miles on a bicycle in one day), on the hottest day of the entire summer – seriously – it was 95° while cycling, uphill. I love that crazy amazing guy! Our time at camp directly preceded Dad's celebration of life.
Then a true adult getaway for Adam and me in October when we ventured to Nashville for the wedding of dear friends – high school besties – then a jaunt to Memphis and early morning coffee in Mississippi before our visit to Graceland. It was a lot of fun to explore more of the deep south.
Throw in a mommy/daddy trip to Boston to see a Red Sox game and family outings to Storyland, a Seadogs game, the ocean… holy smokes – did we do all that this year? We're not quite sure where our compass will take us in 2020, but we do have a Maine State Park pass (thanks mom)!
The time is getting along, and our New Year's Eve dinner isn't going to make itself. I'm very excited to get into the kitchen. I guess that is a great parting thought for 2019 before I go get a little dolled up for our night in. This past year was also a journey deeper into a much healthier way of life. More deep and creative thought, paired with family gathering and dining on locally sourced fruits and vegetables, topped with family activity, and we're feeling healthier than we have in some time. Be good to yourself and those around you, the rest is cake… so be sure to enjoy it.
As we begin our new year, we bid you good health and happiness.
Adam, Eva, and Tyler