Picking up some of my original felted paintings to post them for sale is taking me for a walk down memory lane. My technique and speed have come such a long way since crafting the pictures for my first book.
Fairy Dance Party
The lapse in time since hanging these on our own wall has allowed me to see the changes brought on by gravity. Dust isn't really an issue, but I do need to ensure everything is well attached at contact points to stay securely in place. With the lessons learned over the past year, I am going back into some of these originals and felting more density before they make their way to a forever home.
The wool used in all of my felted pieces was responsibly sourced from happy sheep living on Maine farms.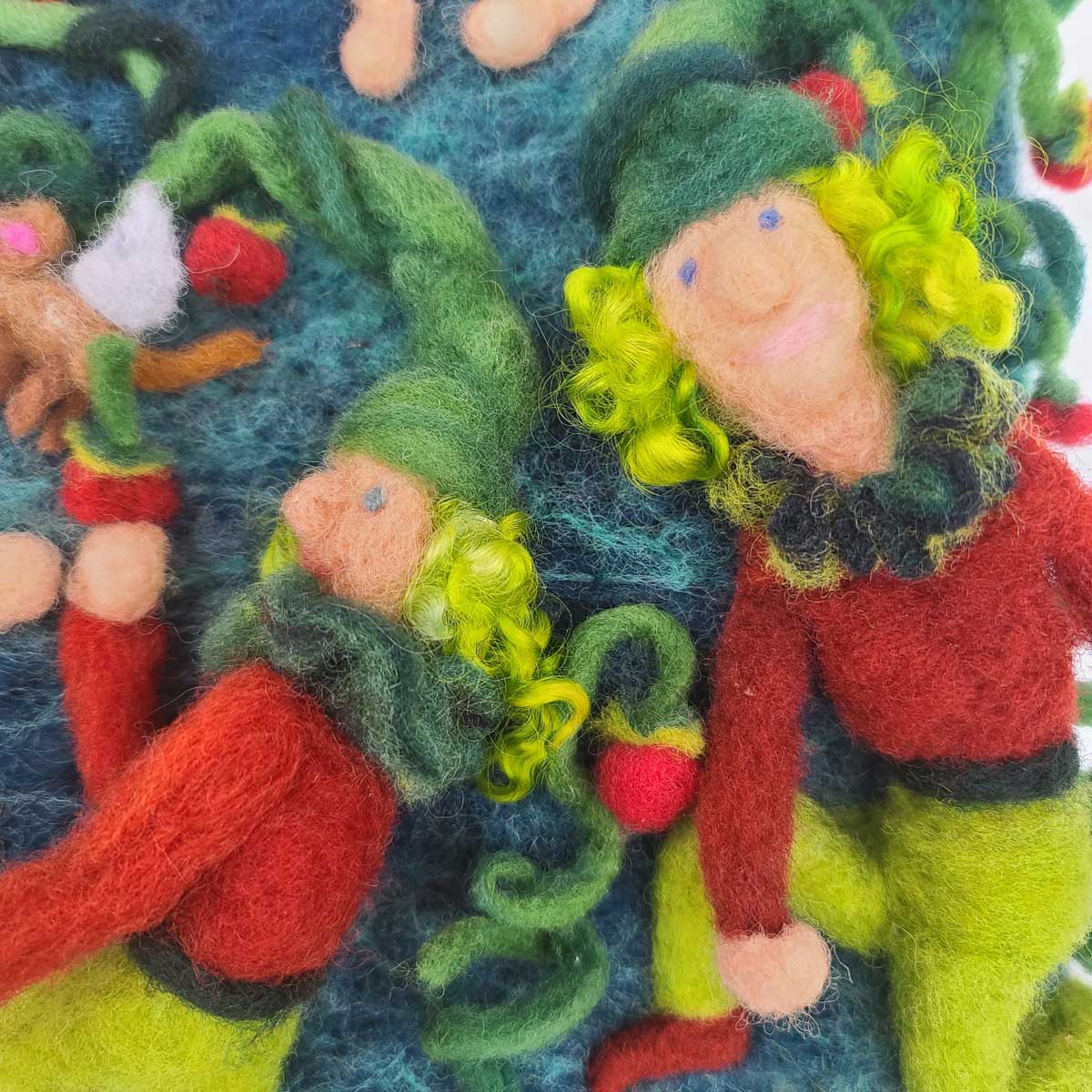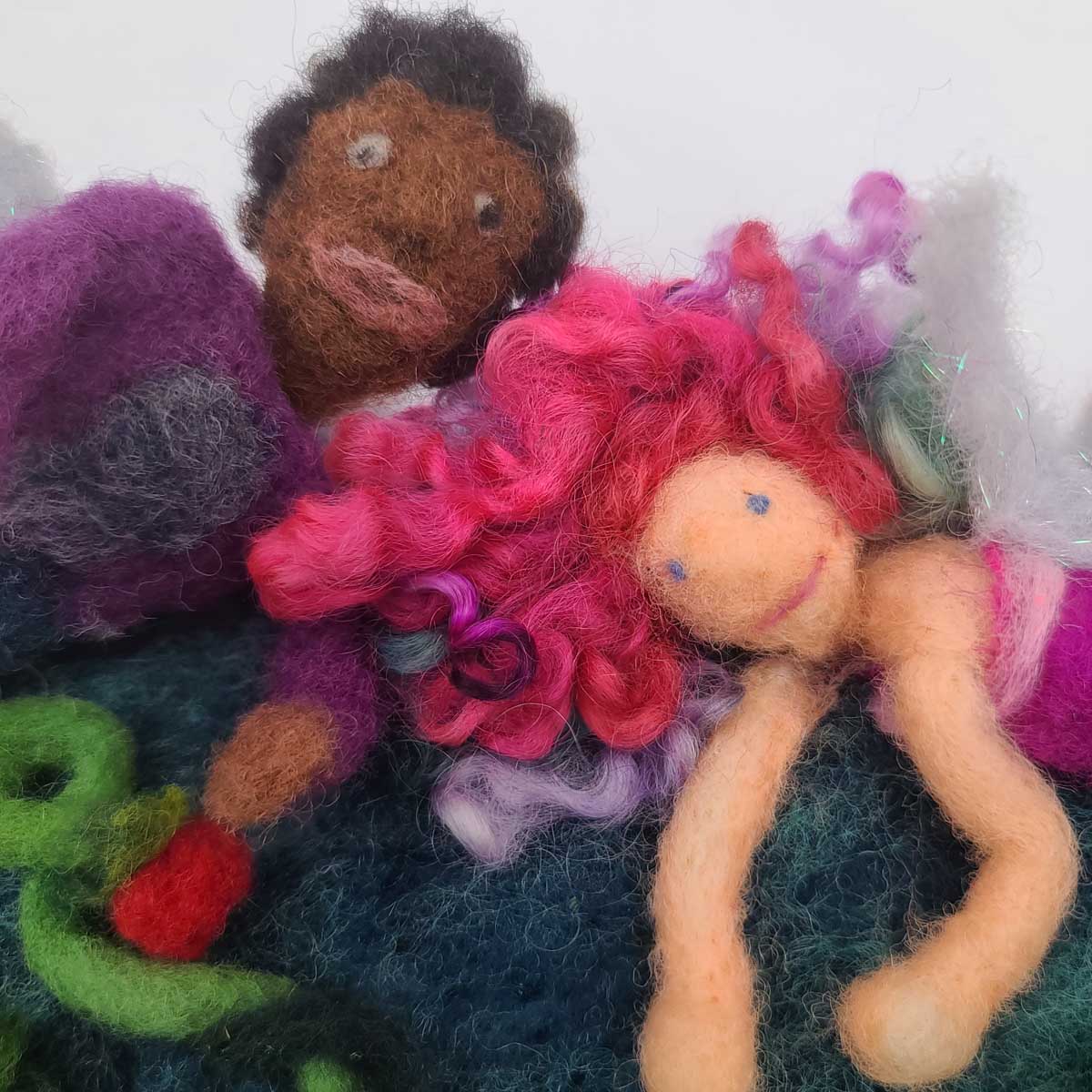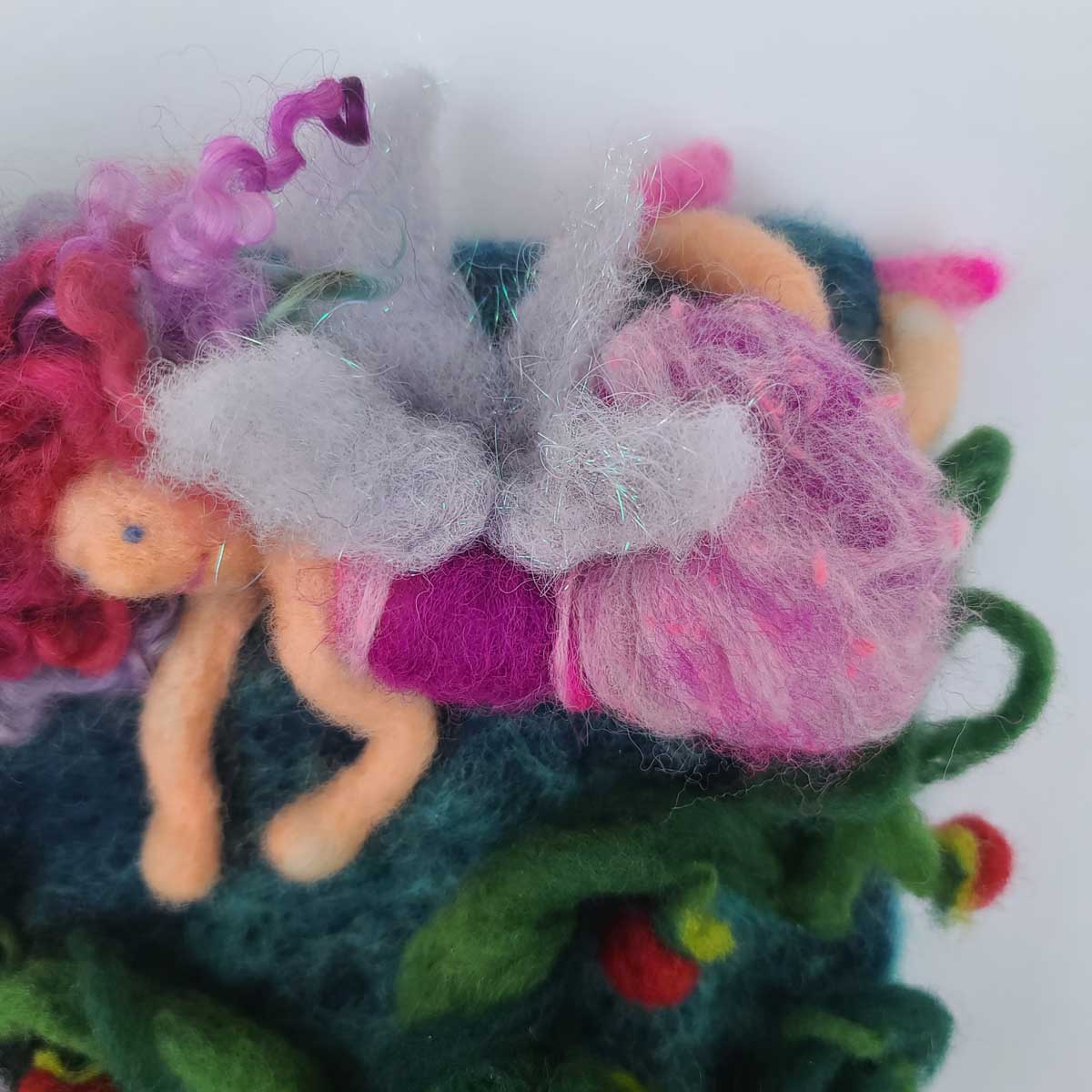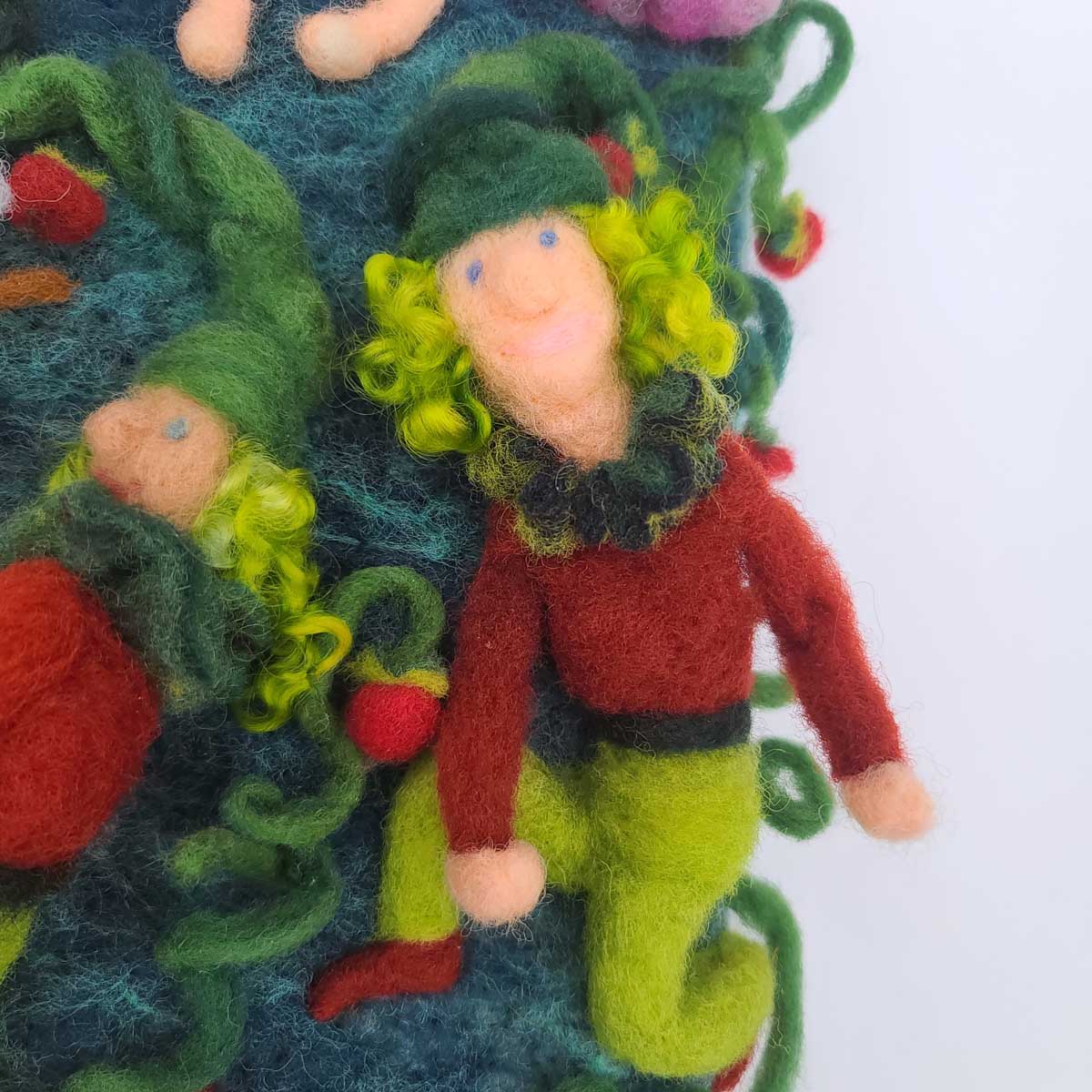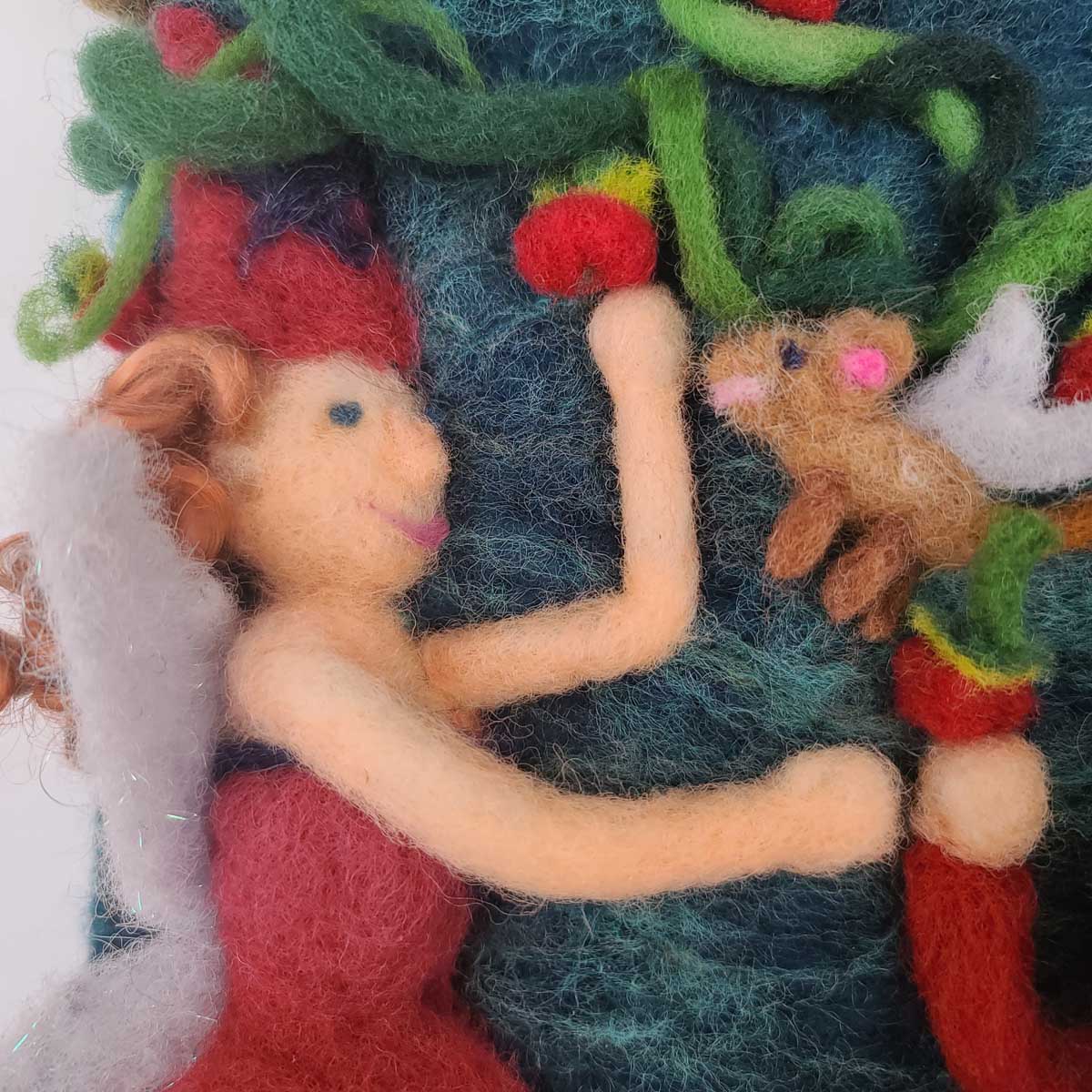 Fairy Dance Party
This 10″ x 10″ felted painting features three fairies dancing with Tootsie and two strawberry elves amidst strawberry vines.
Mermaid Tail
This original illustration is so much fun – a mermaid tail that pops right out of the
#painting
as Viève swims through the #magical shell into the woodland fairyland of Lichendia. Both the tail and shell were constructed individually and then felted onto the base layer. A photographed reproduction of this #illustration is part of the inaugural story in the Lichendia series,
Fairy Spells and Strawberry Elves
, published in spring 2021. This original artwork could be yours!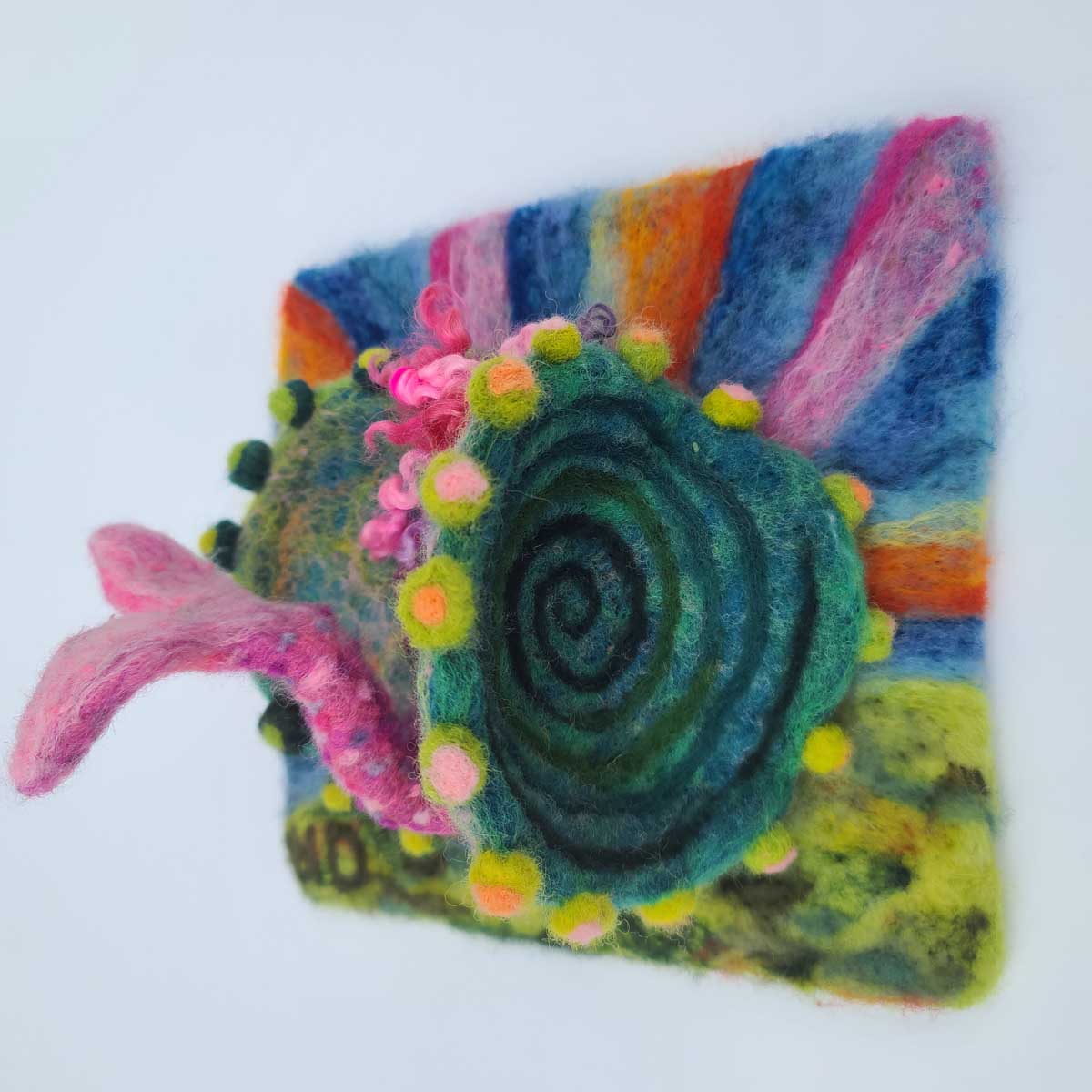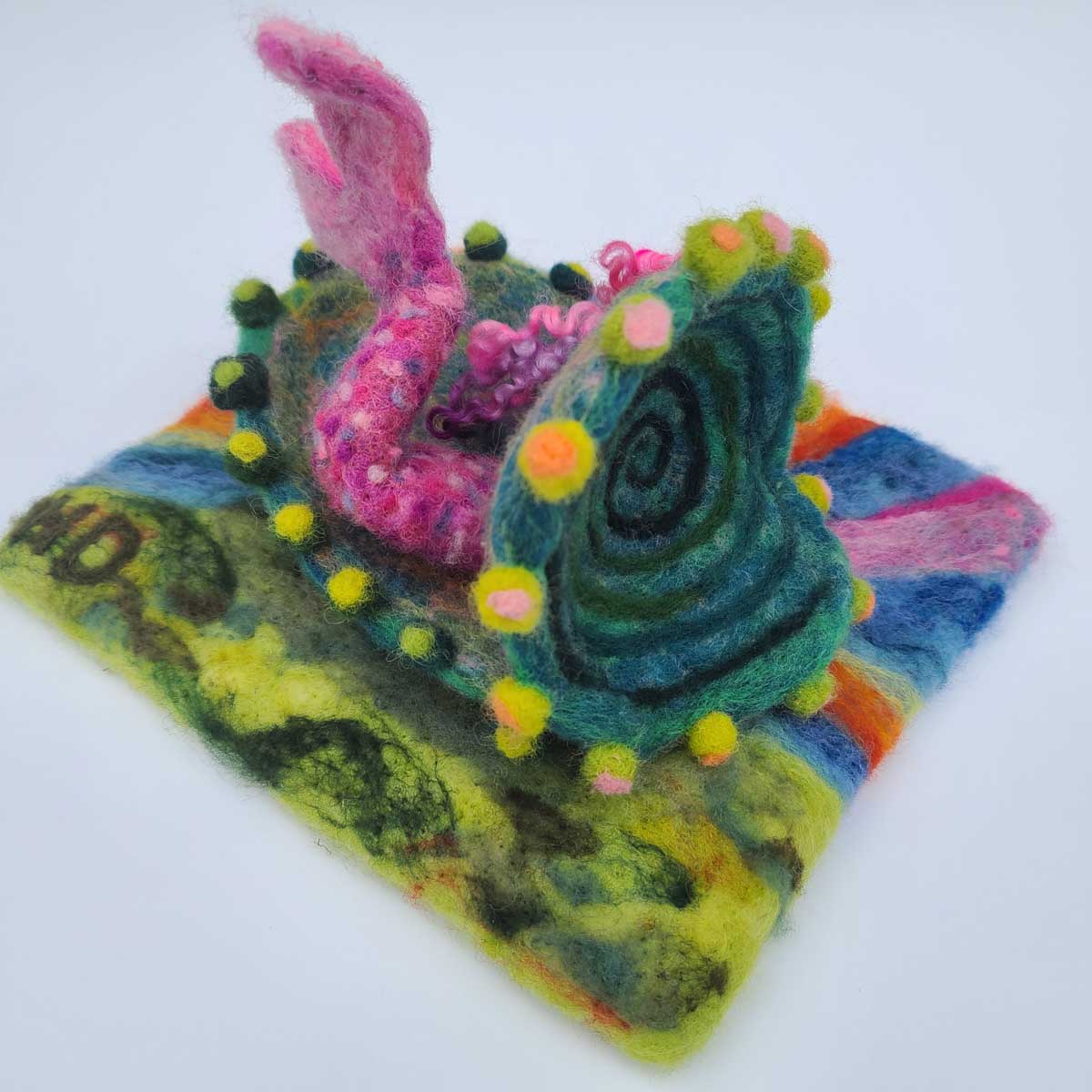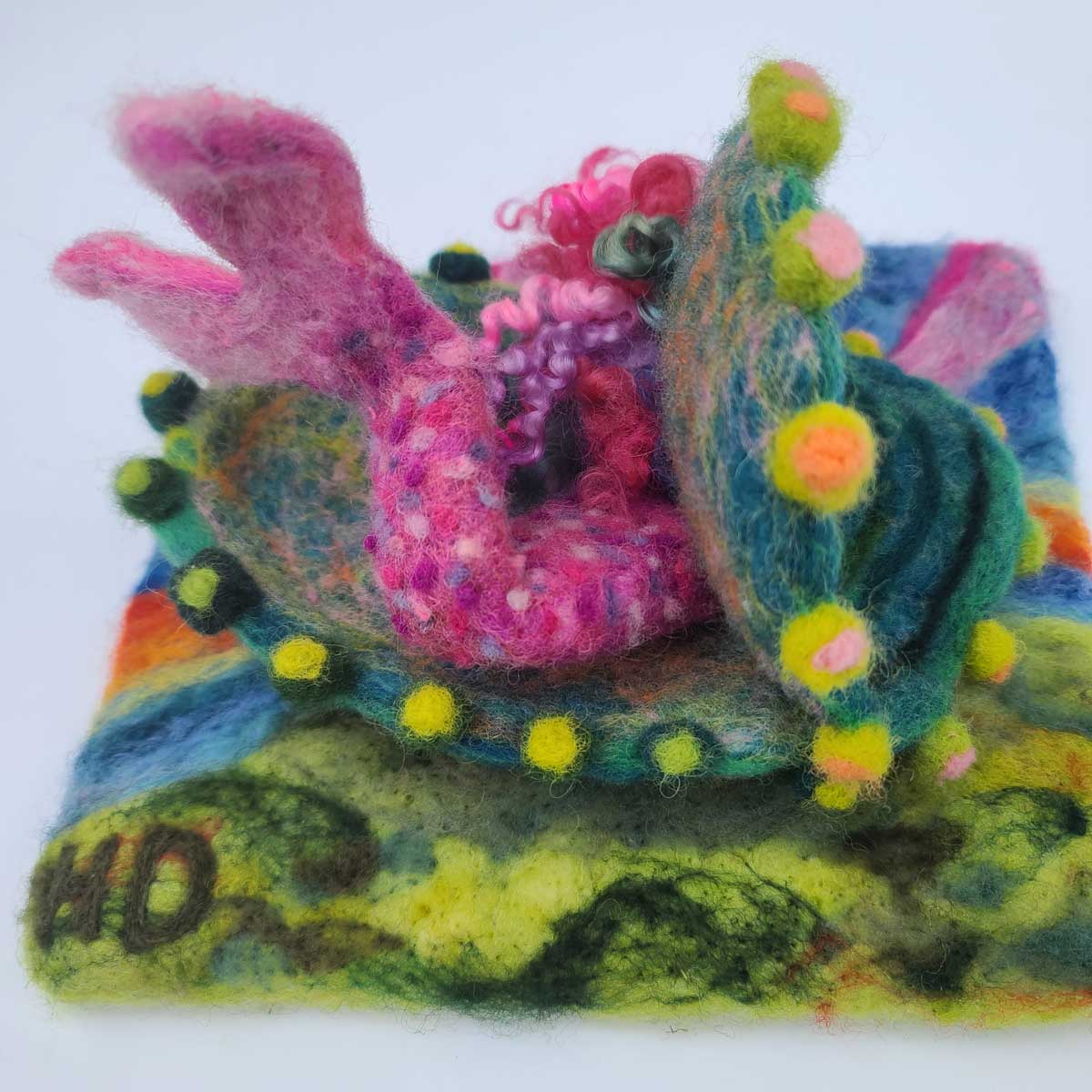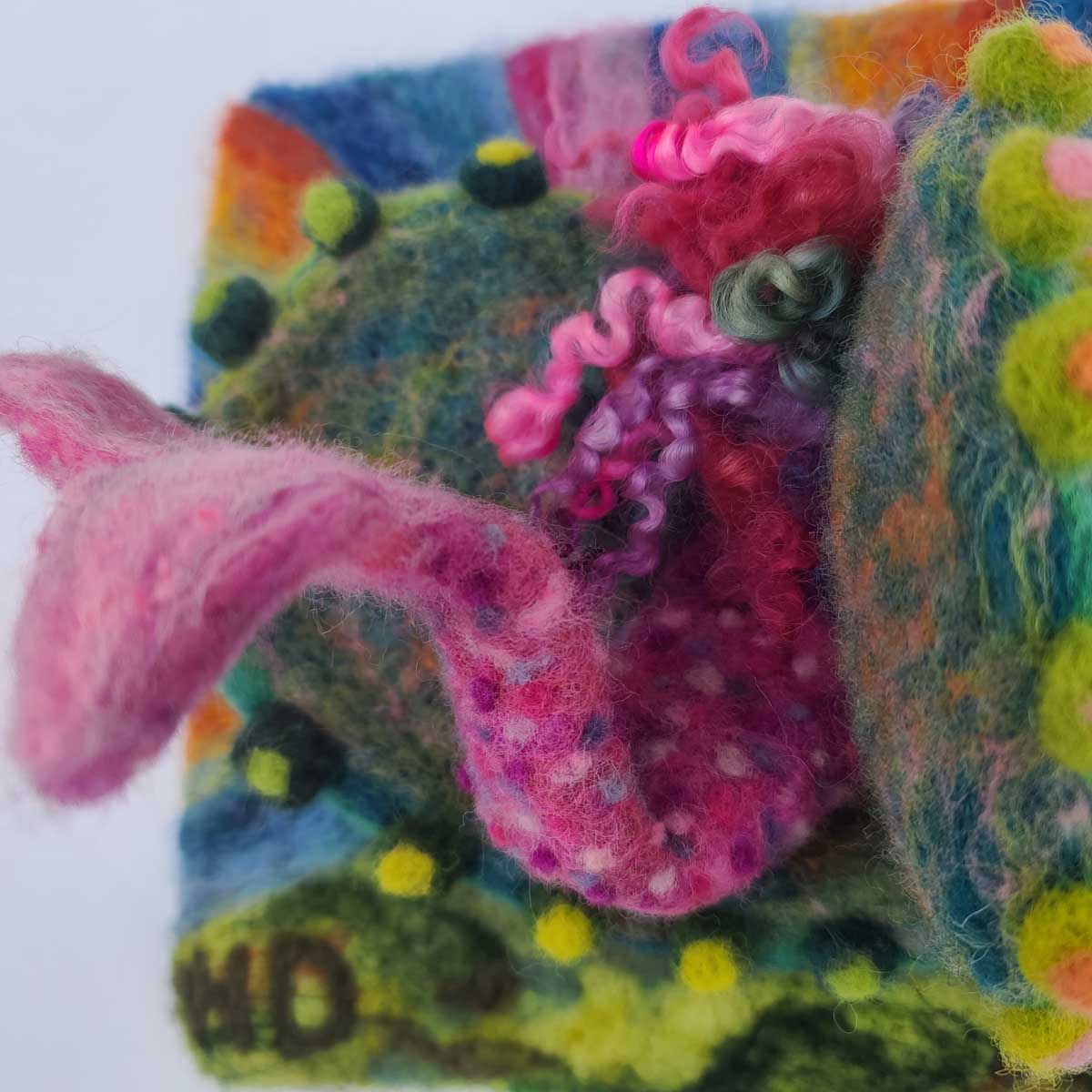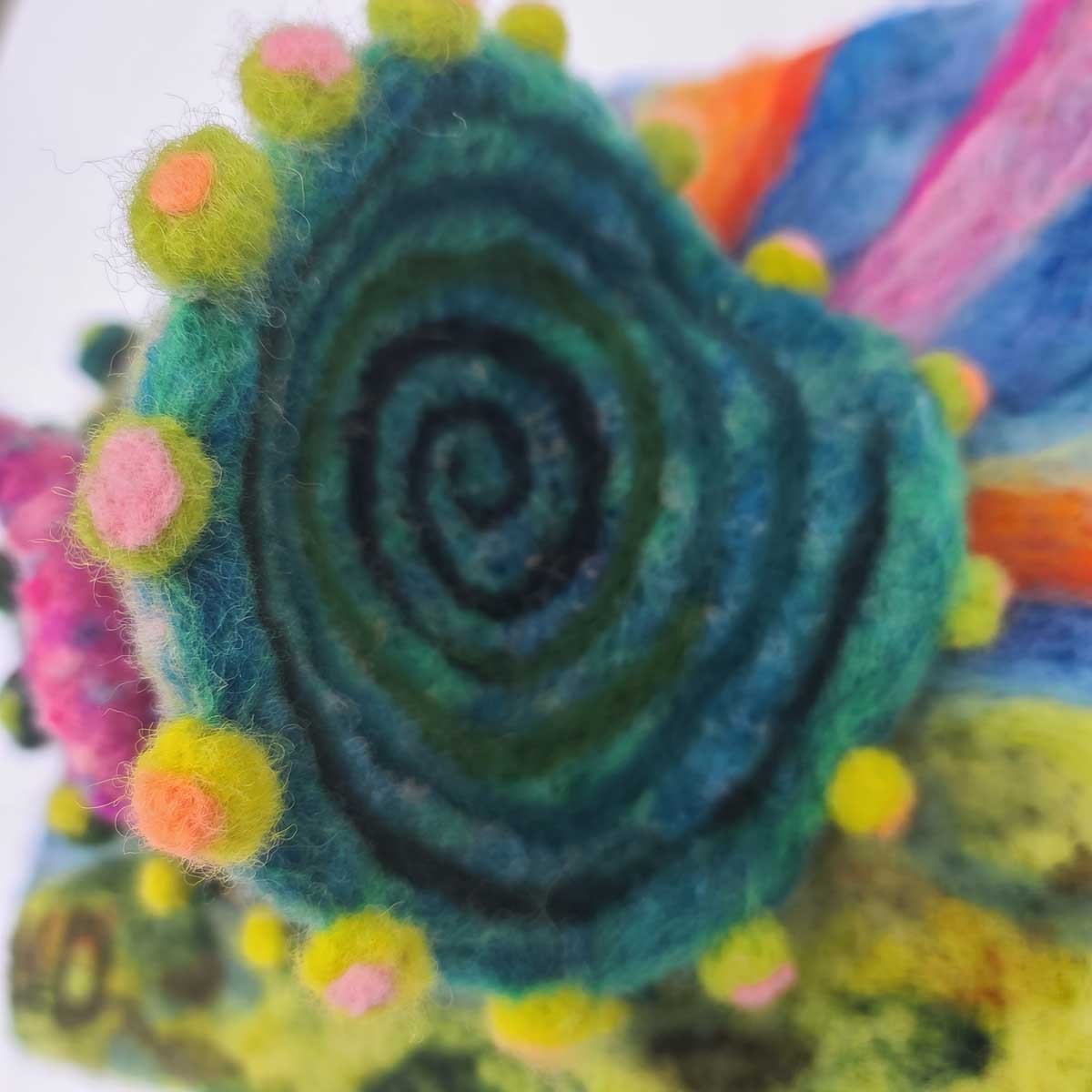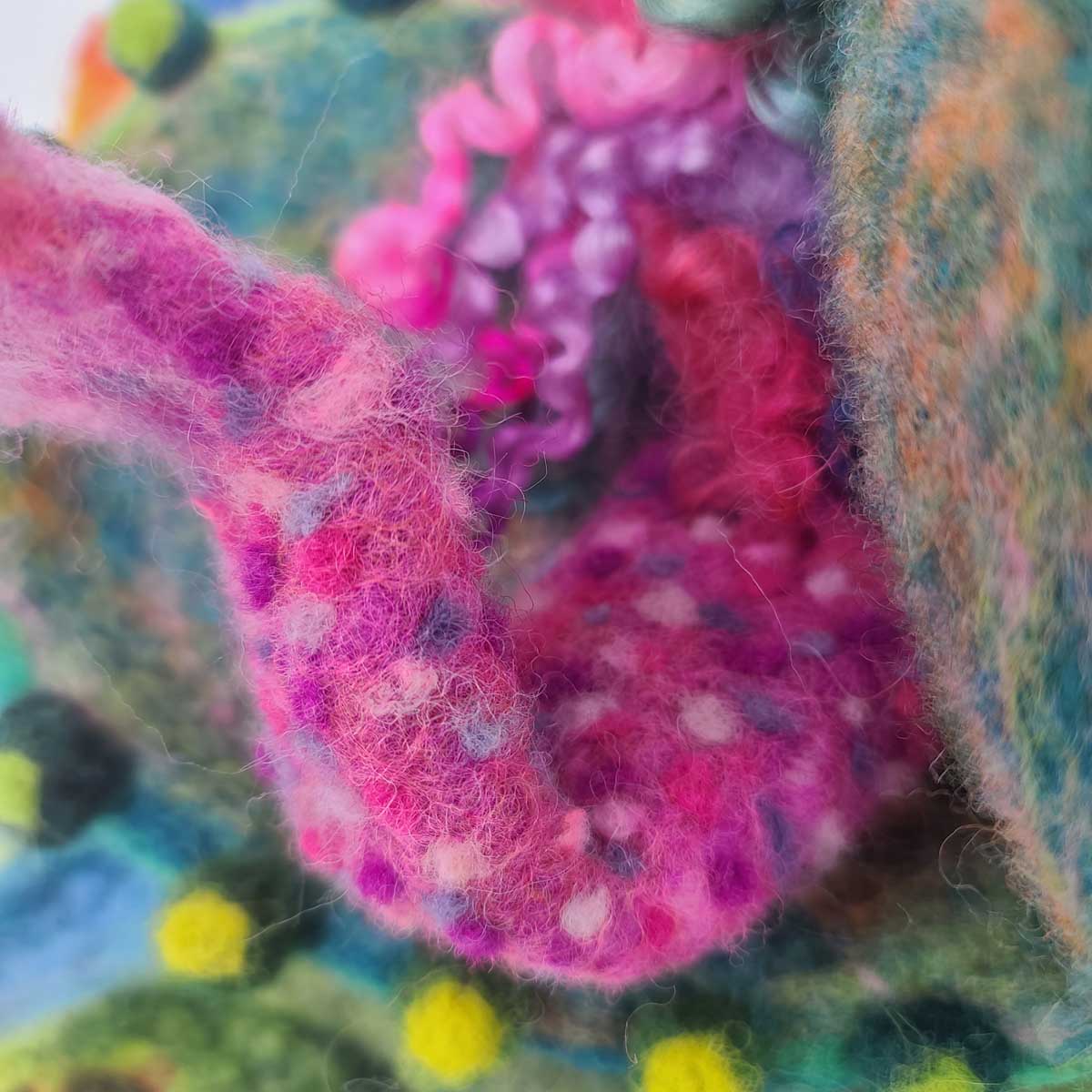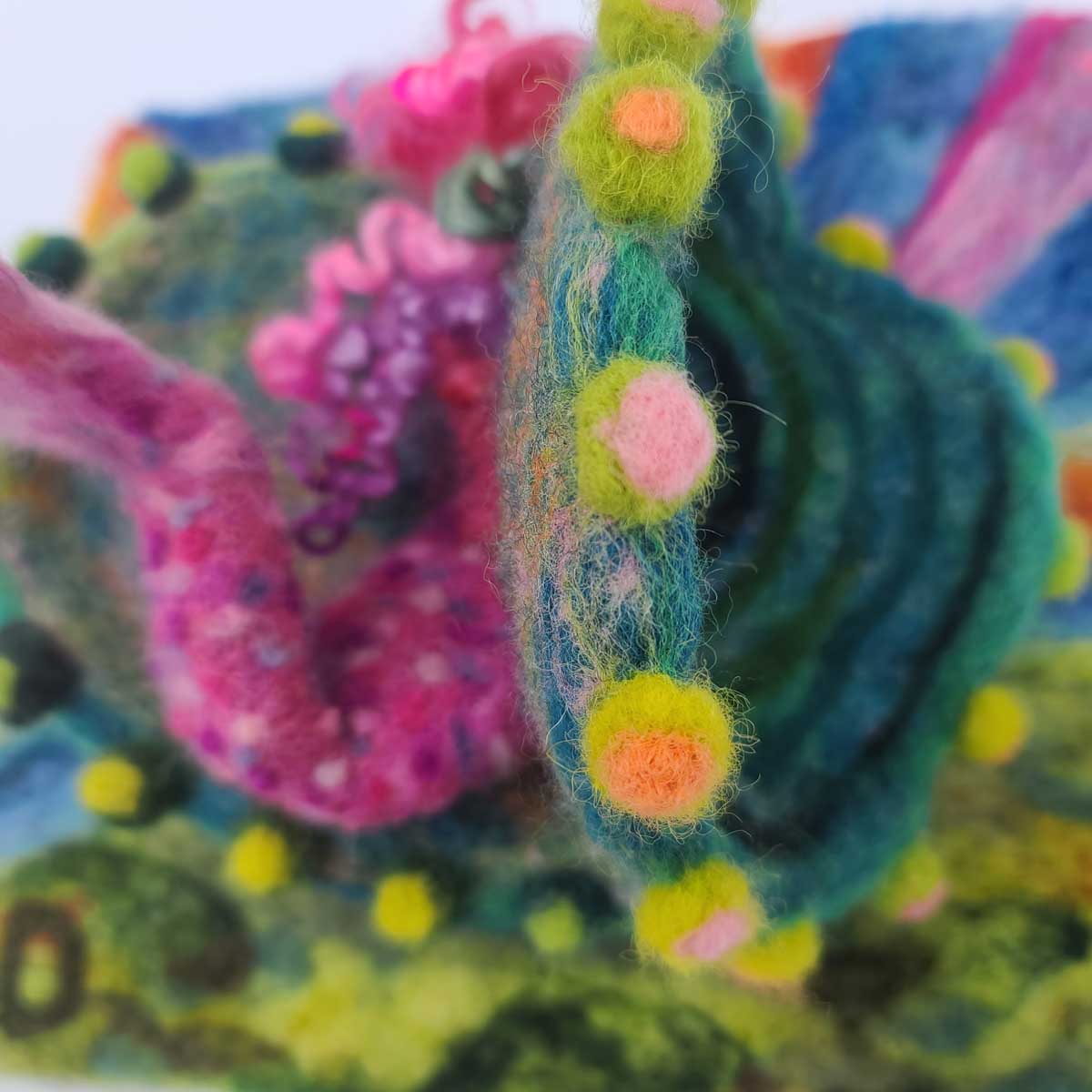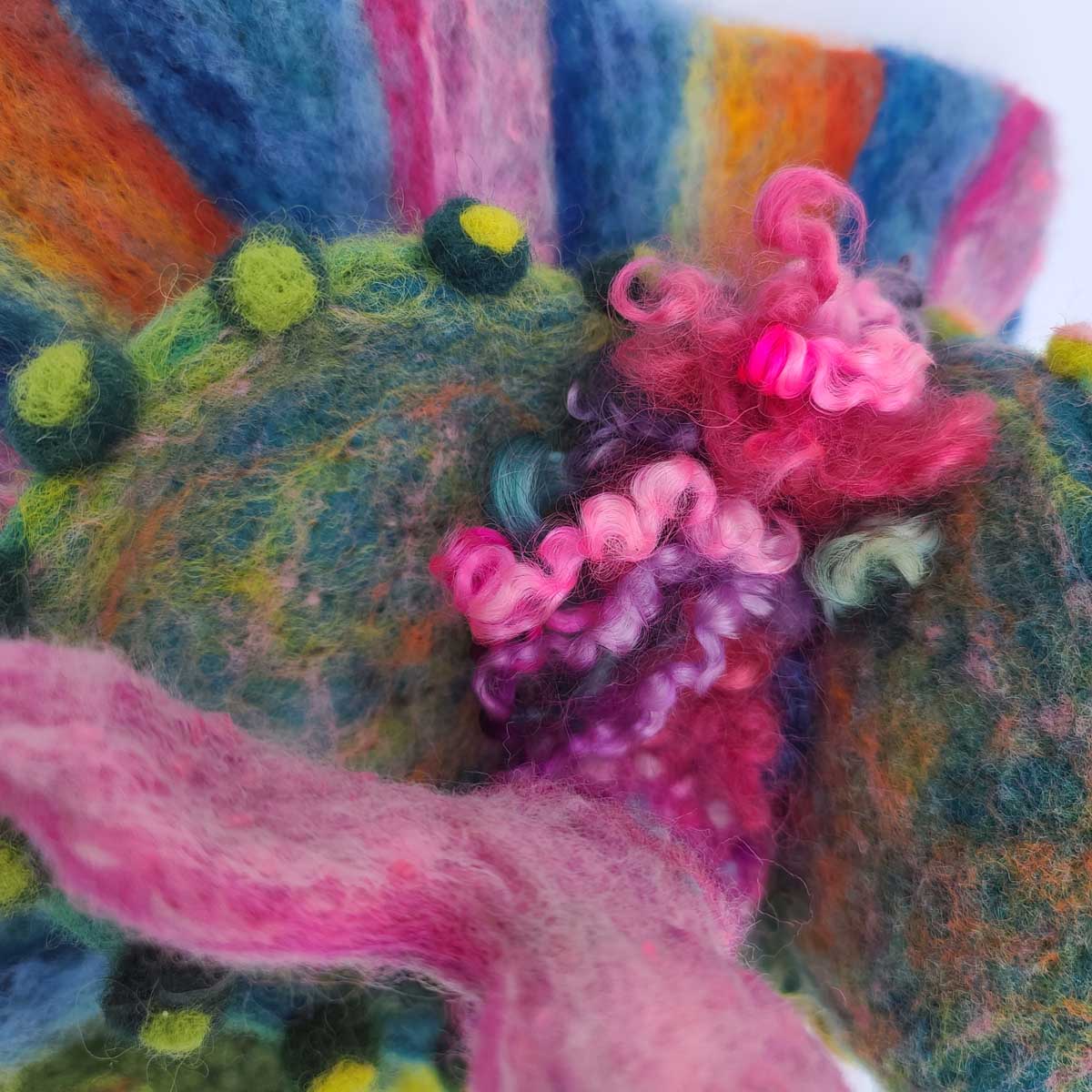 Mermaid Tail
This 10″ x 10″ felted illustration features Viève's mermaid tail popping out of the magical shell portal to Lichendia.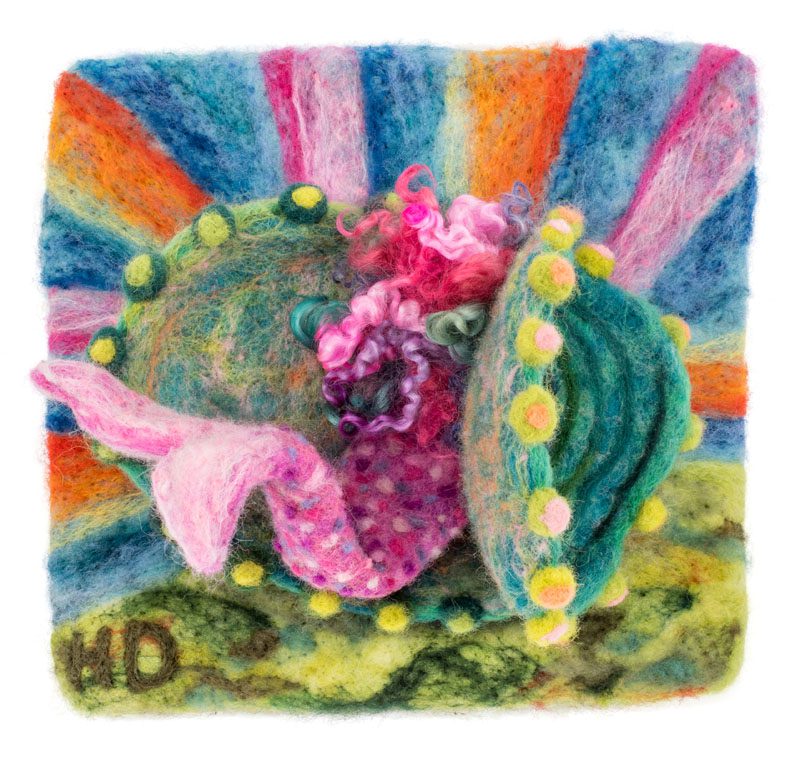 The Elves Awaken
As this piece was coming together I found that I was having so much fun making individual elves that the height and width just kept creeping further and further beyond the borders of the base layer. No problem! I love the fun lines created by the unique nature of the figures lining the edges of the painting.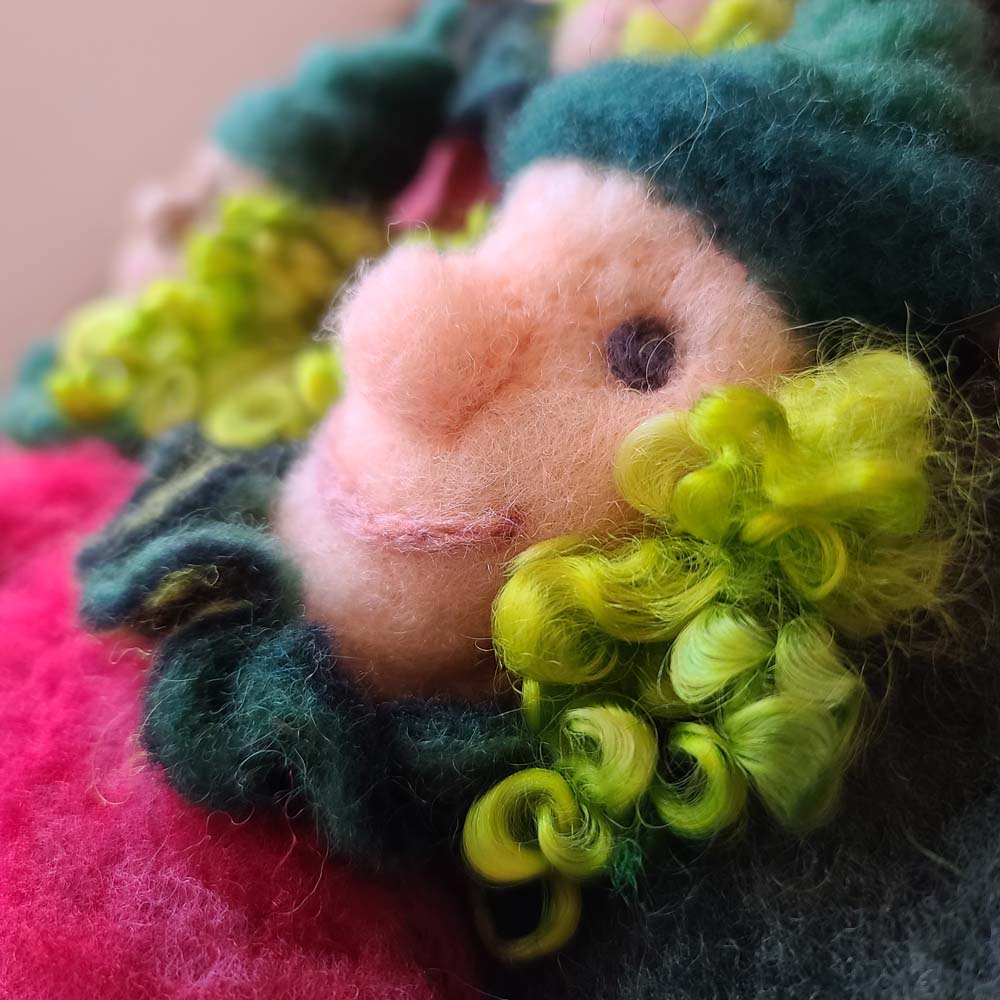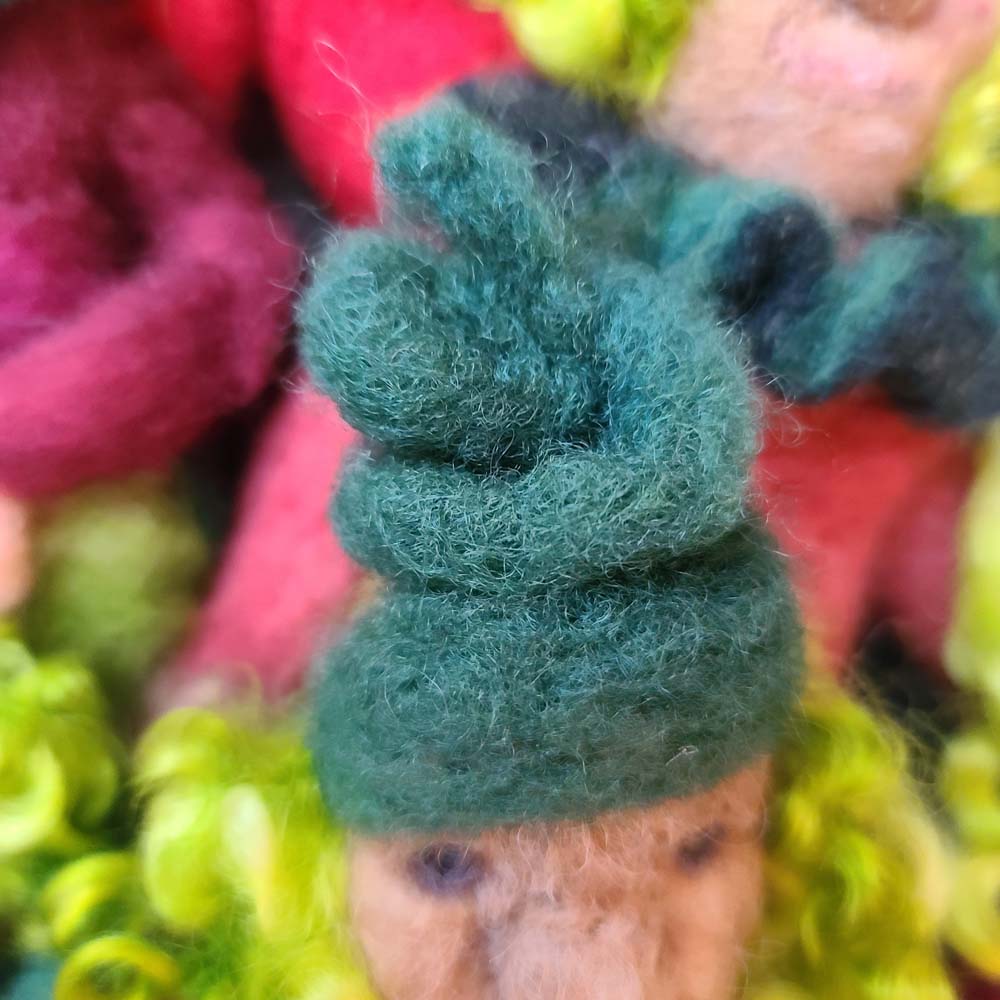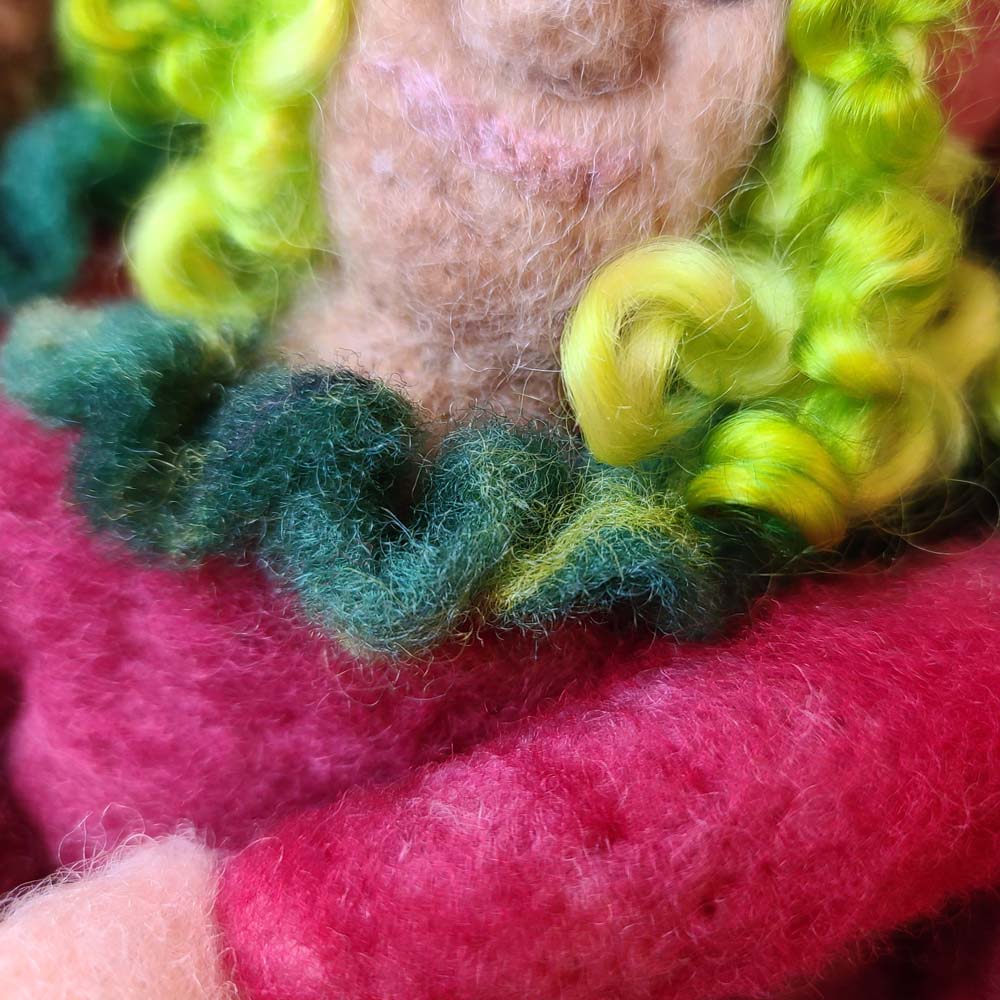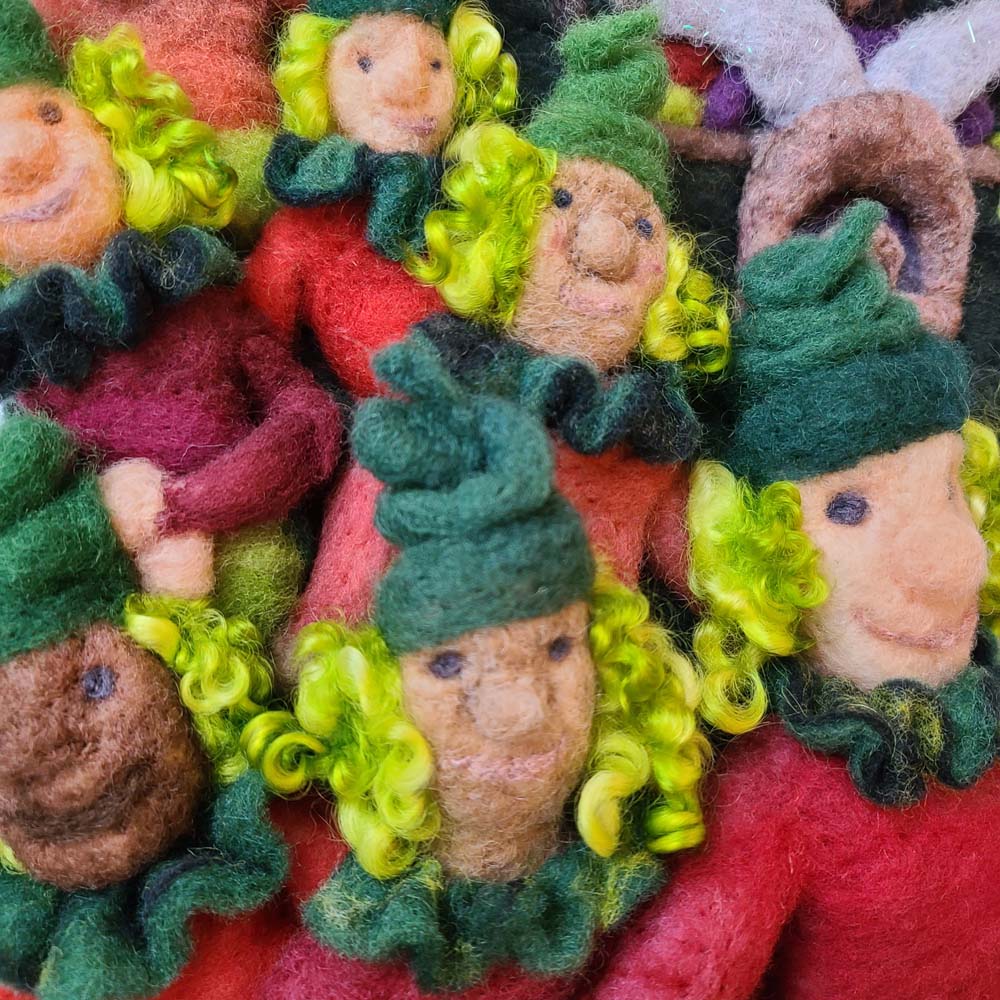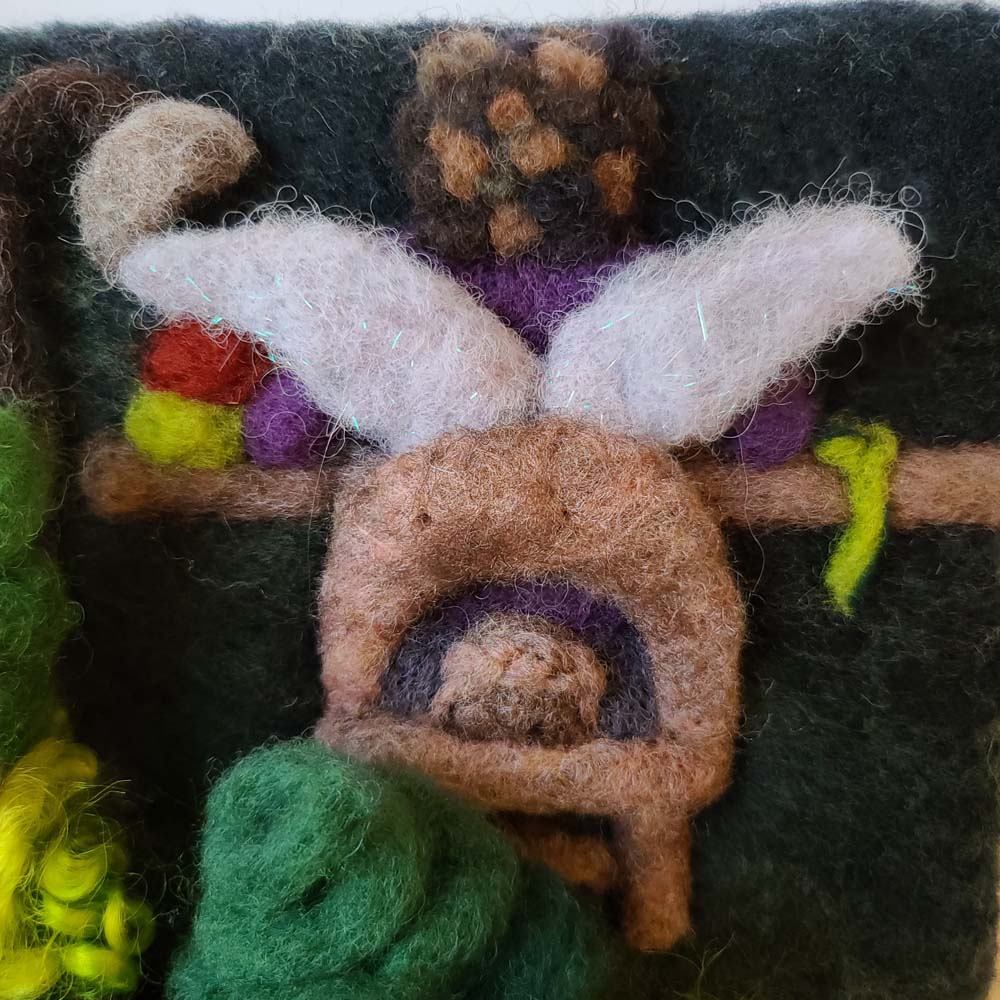 The Elves Awaken
This 10″ x 10″ felted illustration features Malek at his workbench and the troupe of strawberry elves as they begin to awaken.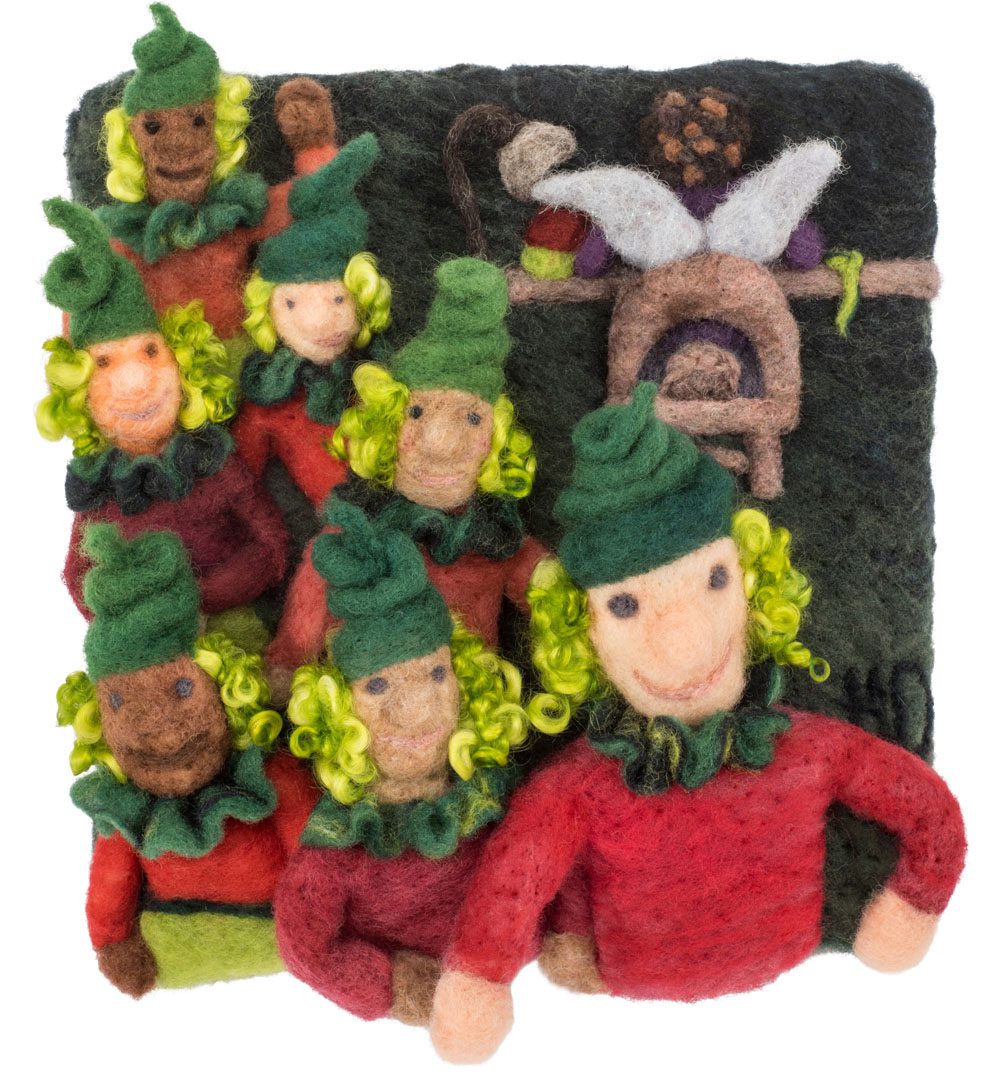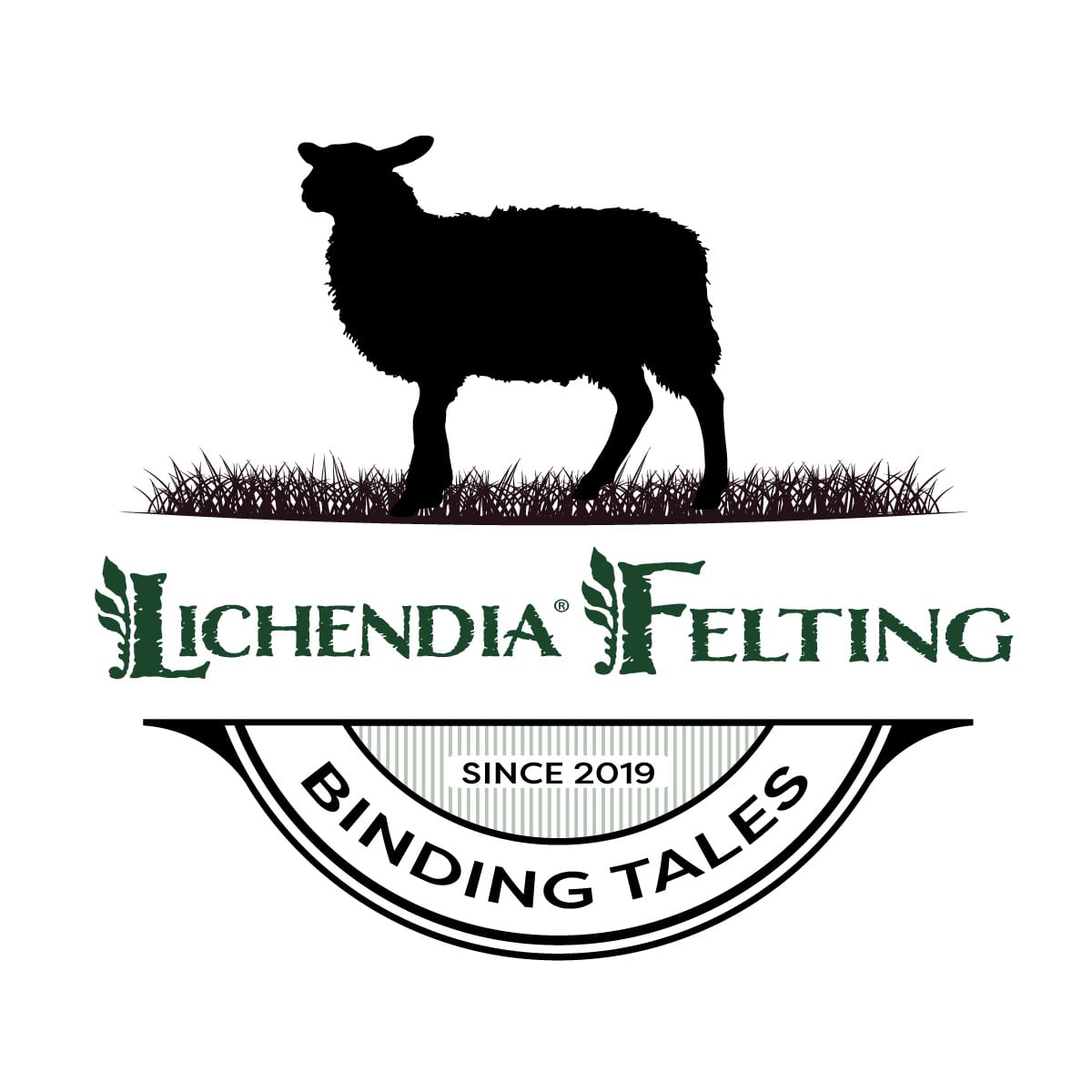 Free Felting Lessons
Learn techniques used to merge 2D & 3D felting into works of art that POP off the wall!
For everyone on my email list, please remember that when the month ends, lessons are then available for individual sale or added to the membership portal for paid members of the Felting Master Class.