During the January 2022 live monthly felting class, I continued needle felting a picture of a sleeping child, one of the two characters featured on my next book cover. As I usually do, I took pictures throughout the process, which are included on the final lesson page. I also shared progress in real-time on my Instagram page throughout the development of this illustration. Be sure to follow me on Insta! I hope the following images spark a bit of creativity and inspiration.
Composition Thumbnail Sketch
I prepped for this illustration with a thumbnail sketch and completed a great deal of the needle felted wool painting prior to class.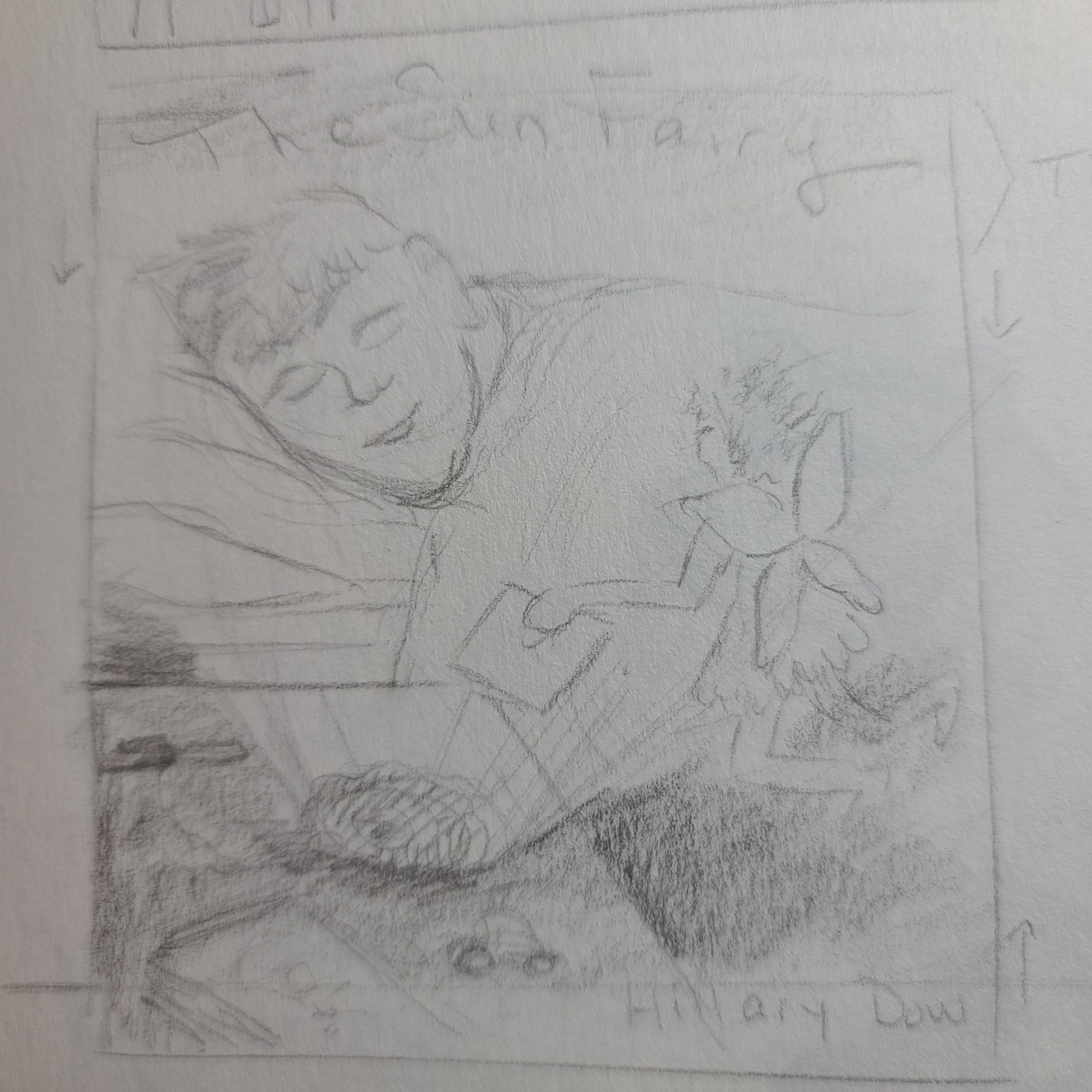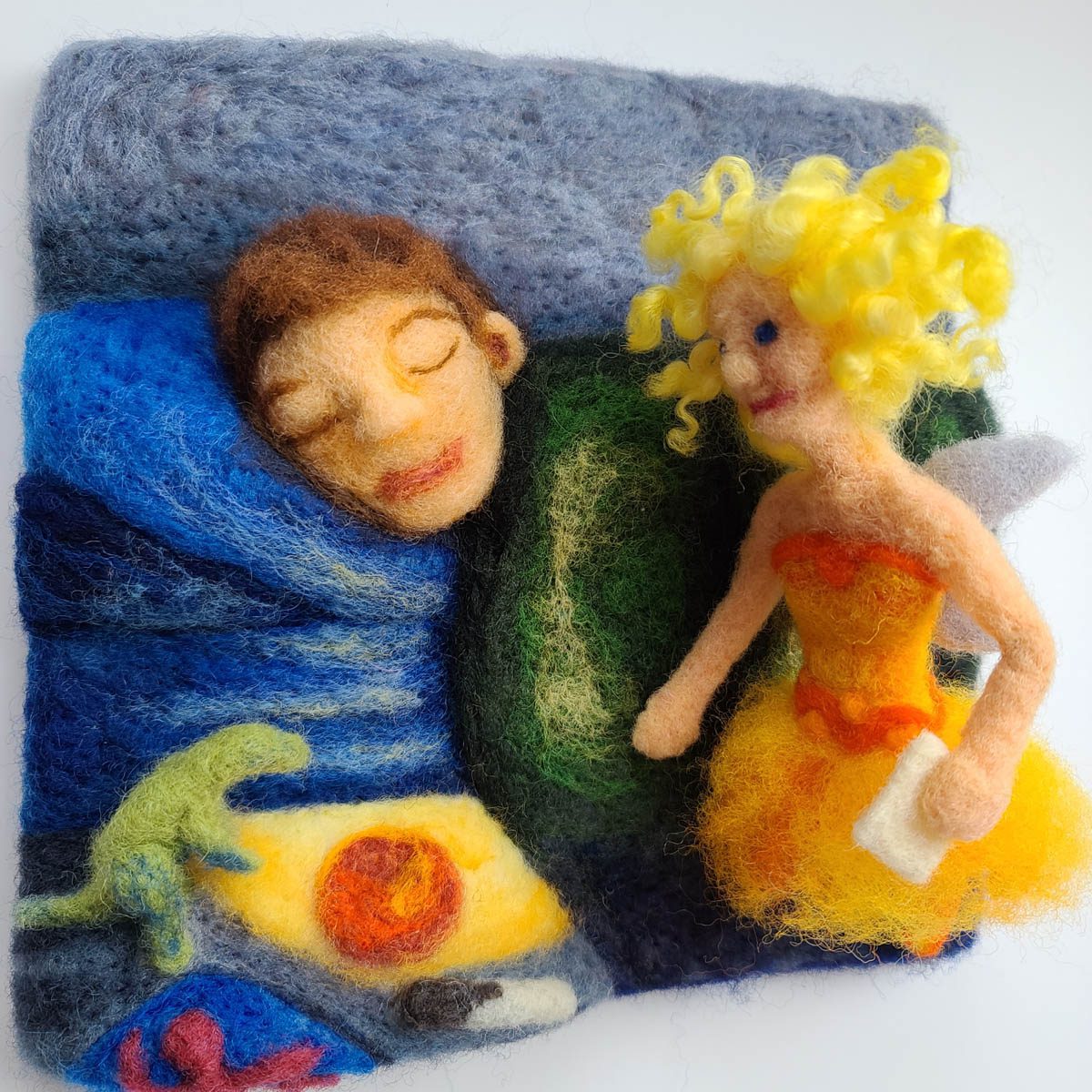 Felting A Child's Bedroom
Over the course of two weeks, I used my 4:00 am quiet time to steadily develop the bedroom with a nightstand scattered with toys, blanket, and pillows all framing the sleeping child. The sunspot sitting bedside has a very special meaning in the story and it is flooding the child's face with light. Like my other felted artwork, I started with a thick, sturdy wool base that has a wool hanging hook already attached to the back.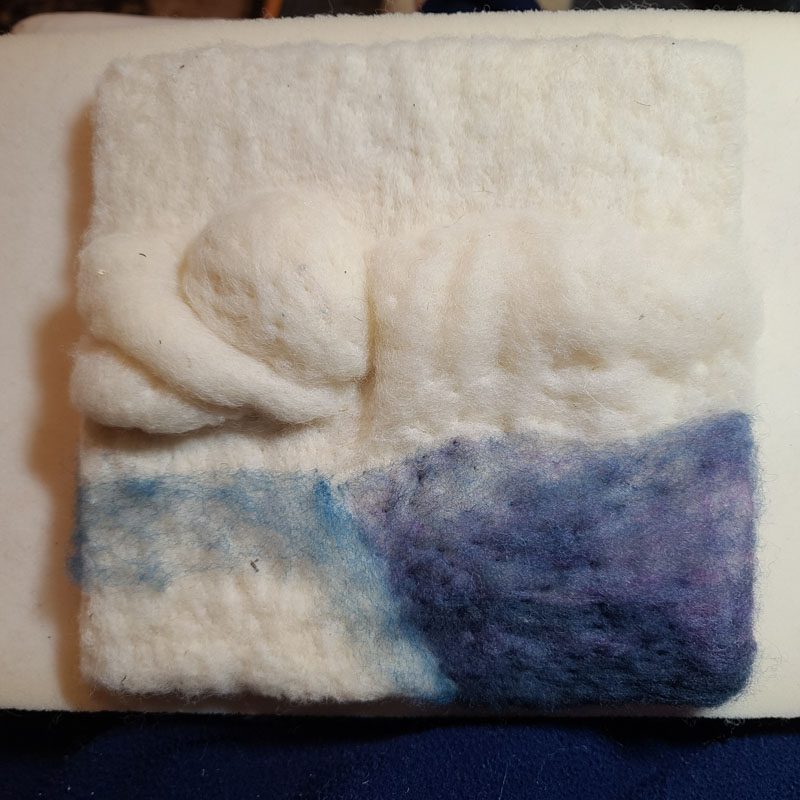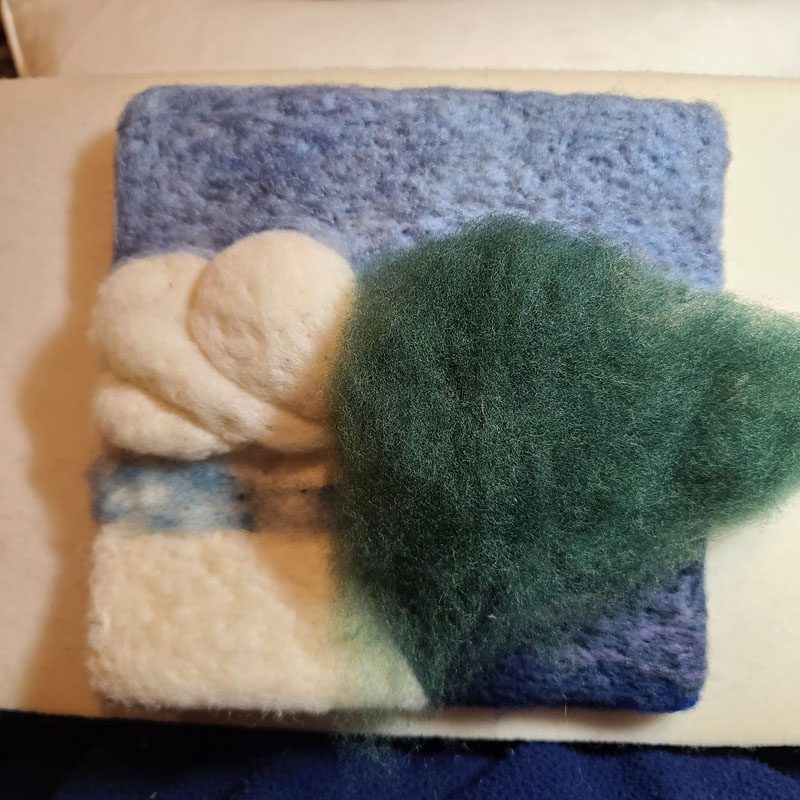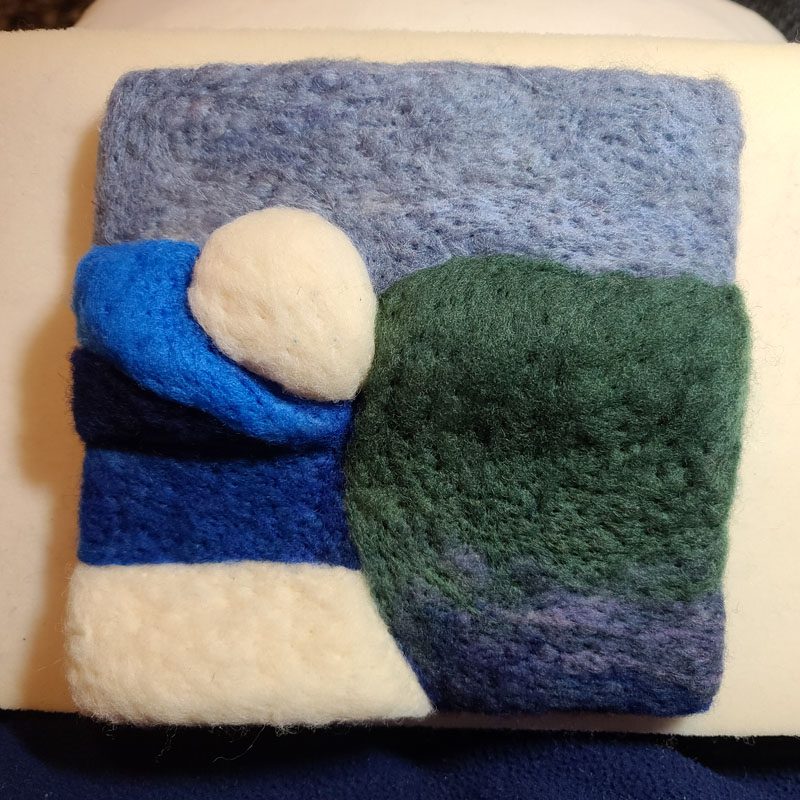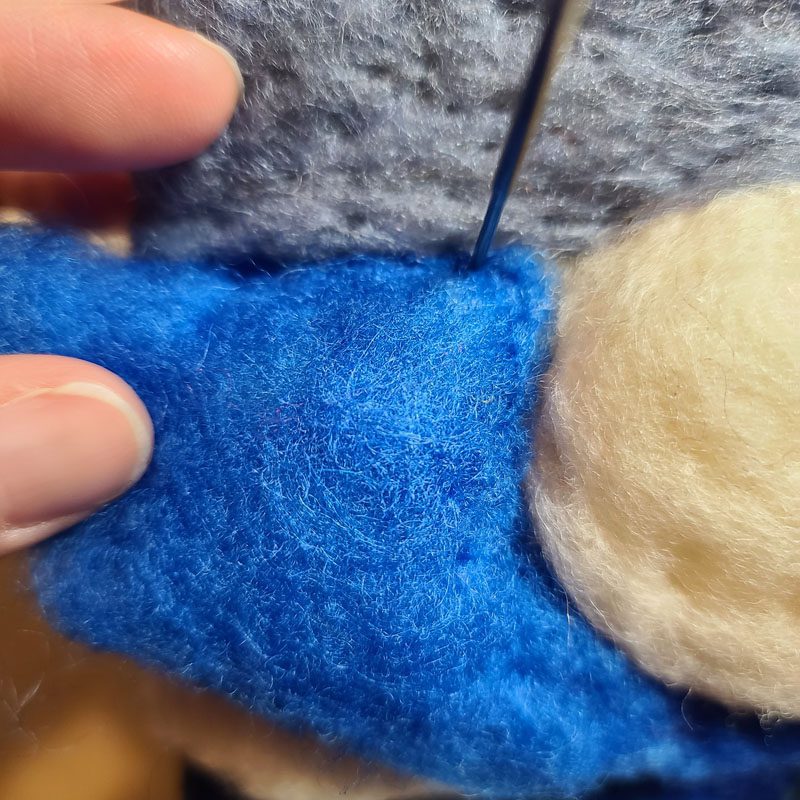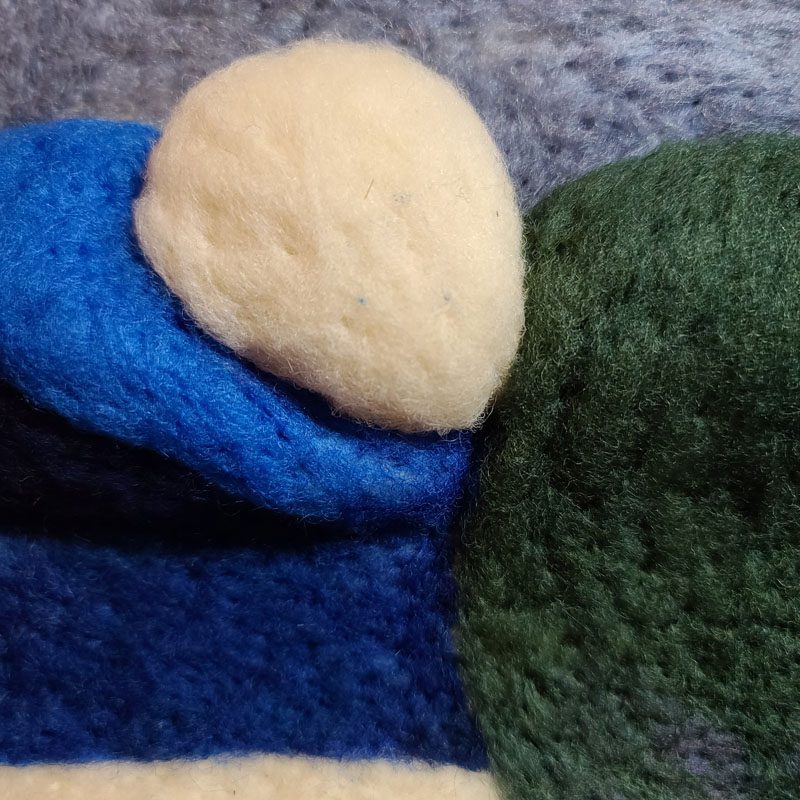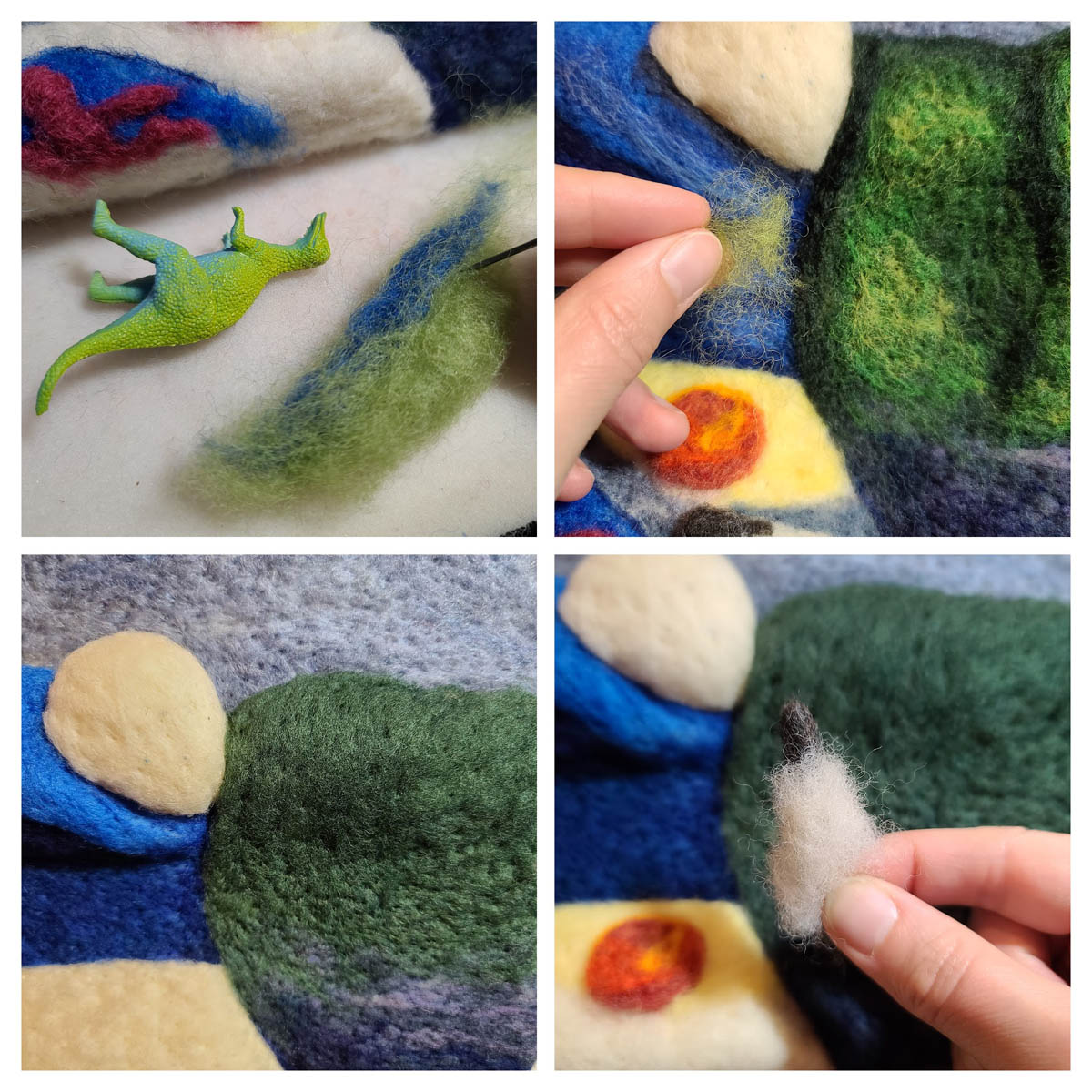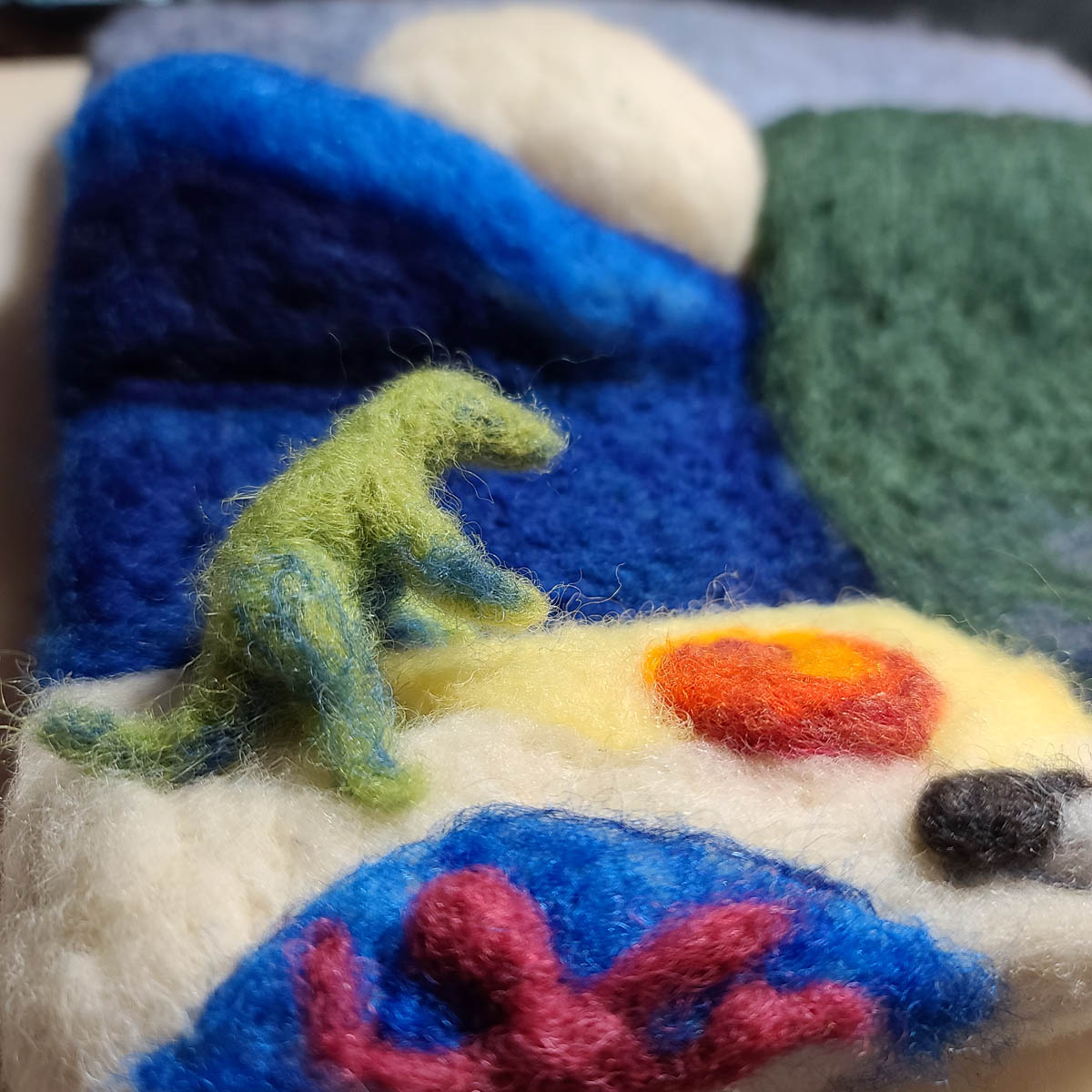 Felting Fairy Wings
With the toys and sunspot situated on the nightstand, the next step was to build the Sun Fairy. When I add fairies to my illustrations I use two methods, 1. I needle felt a 3-dimensional doll that is attached to the base illustration (as I've done here), or 2. I felt the figure in 2-dimensions directly onto the base and the figure only slightly pops out of the surface plane of the picture.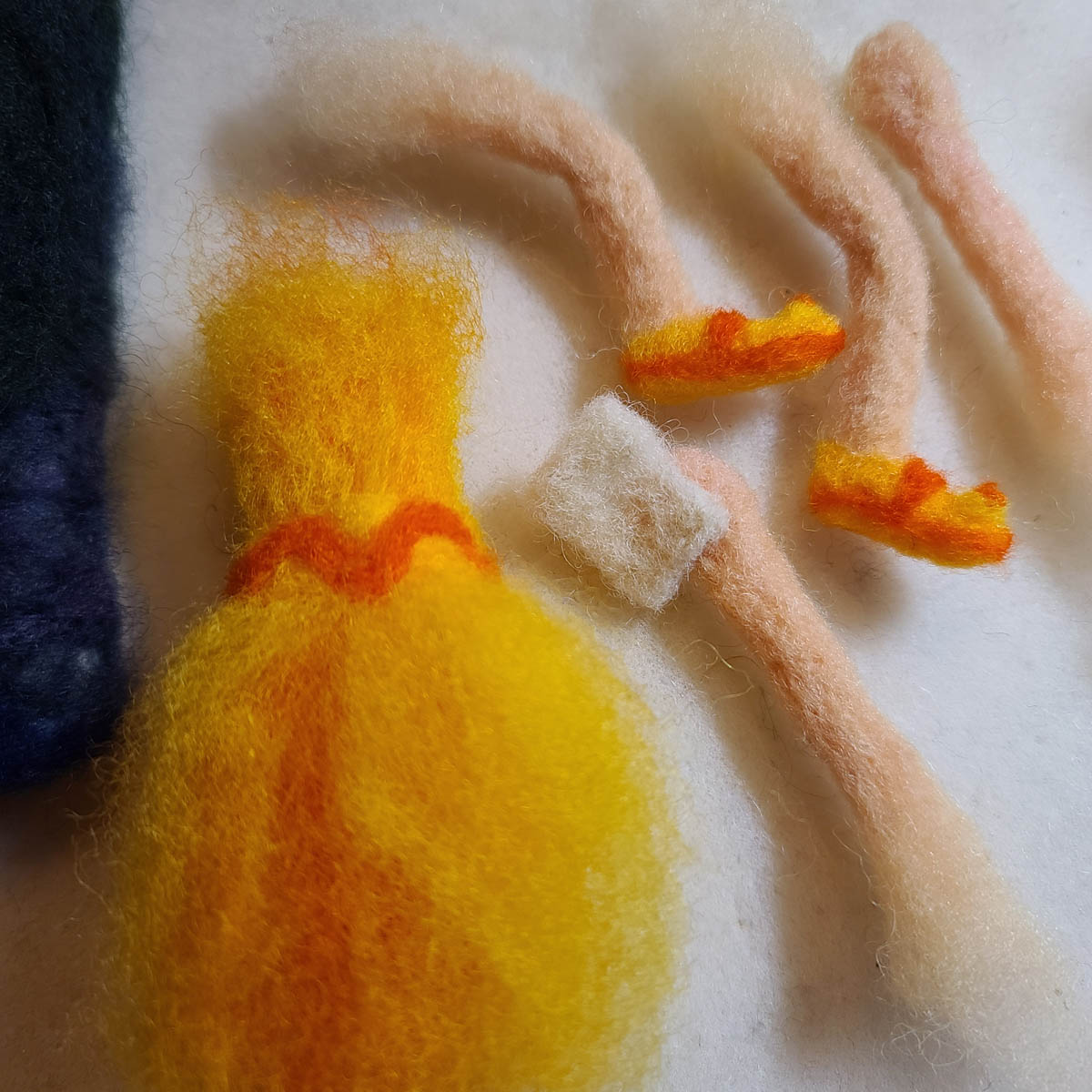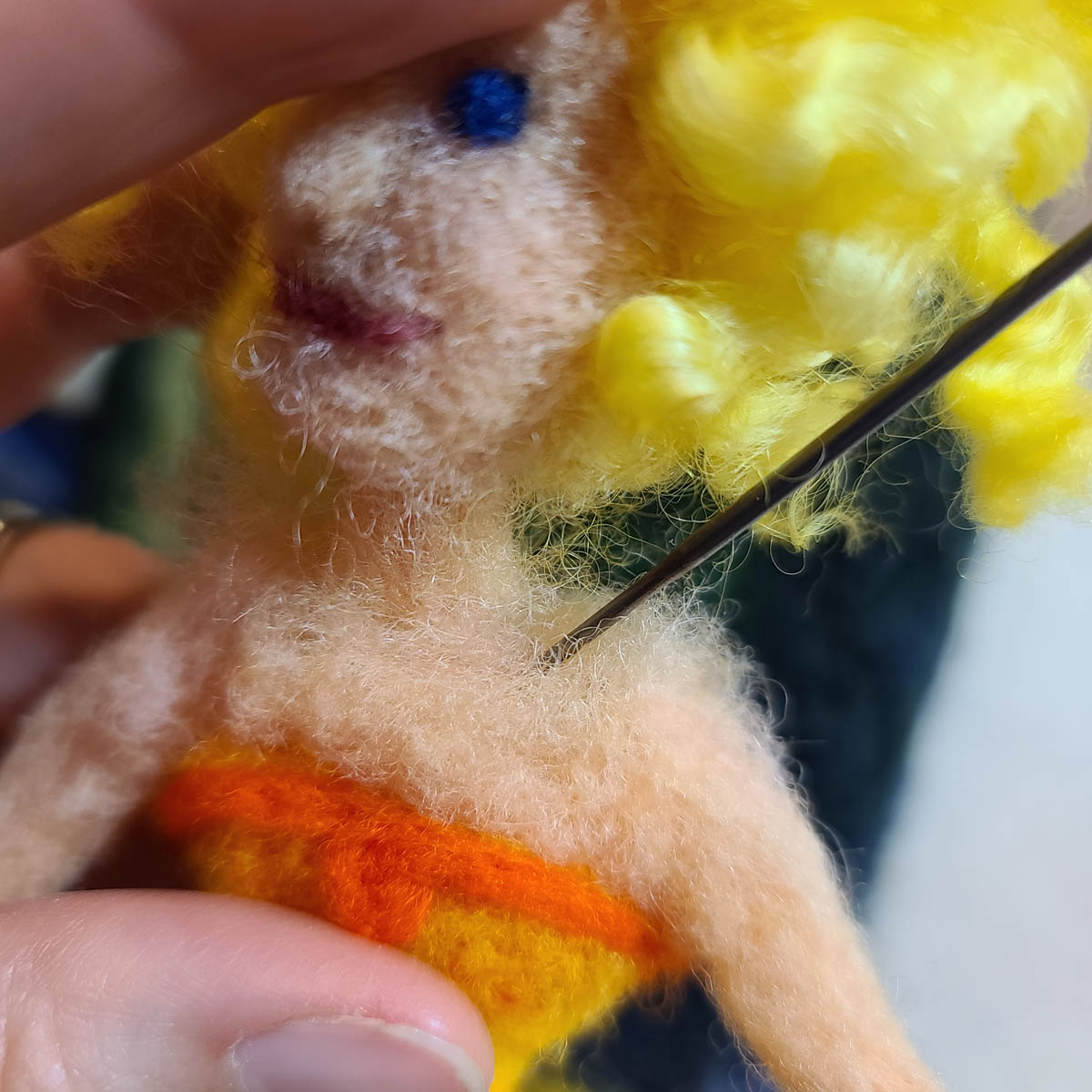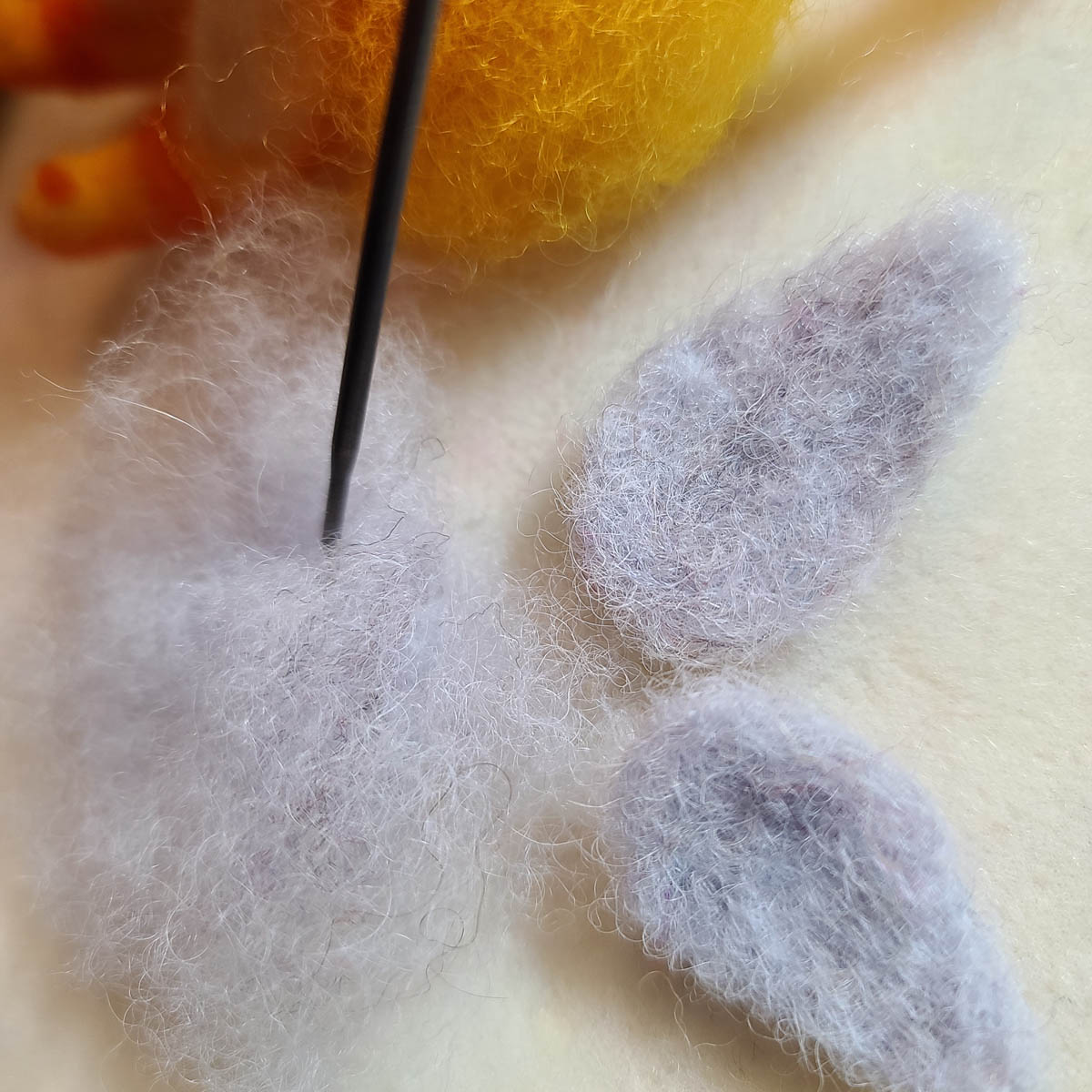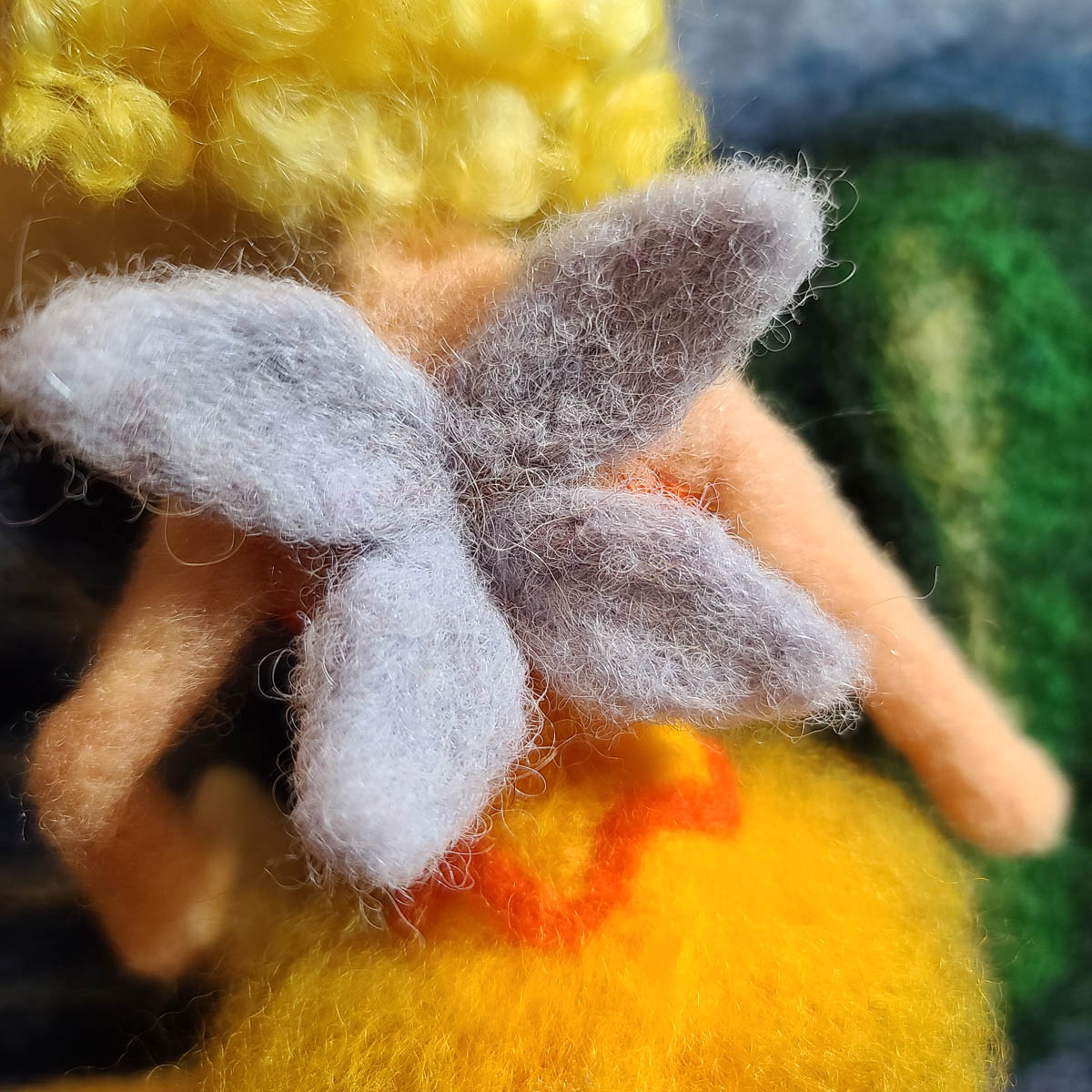 Proportions
As soon as the live January lesson ended I closed out Zoom and stepped away from the illustration. Once I looked at it from a greater distance it occurred to me that the child's chin was much longer than you would typically see on a six to seven-year-old child (the target age). With a few quick upward motions of my felting needle, the length of the chin shrunk quickly and it now looks much more like a young child.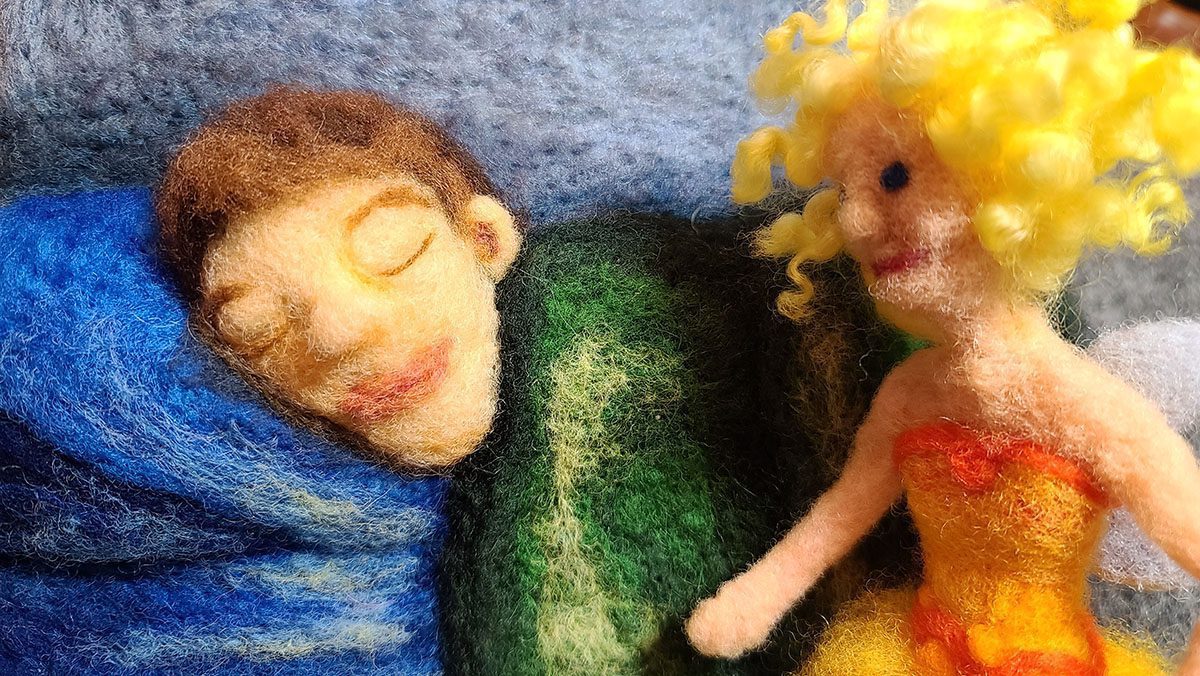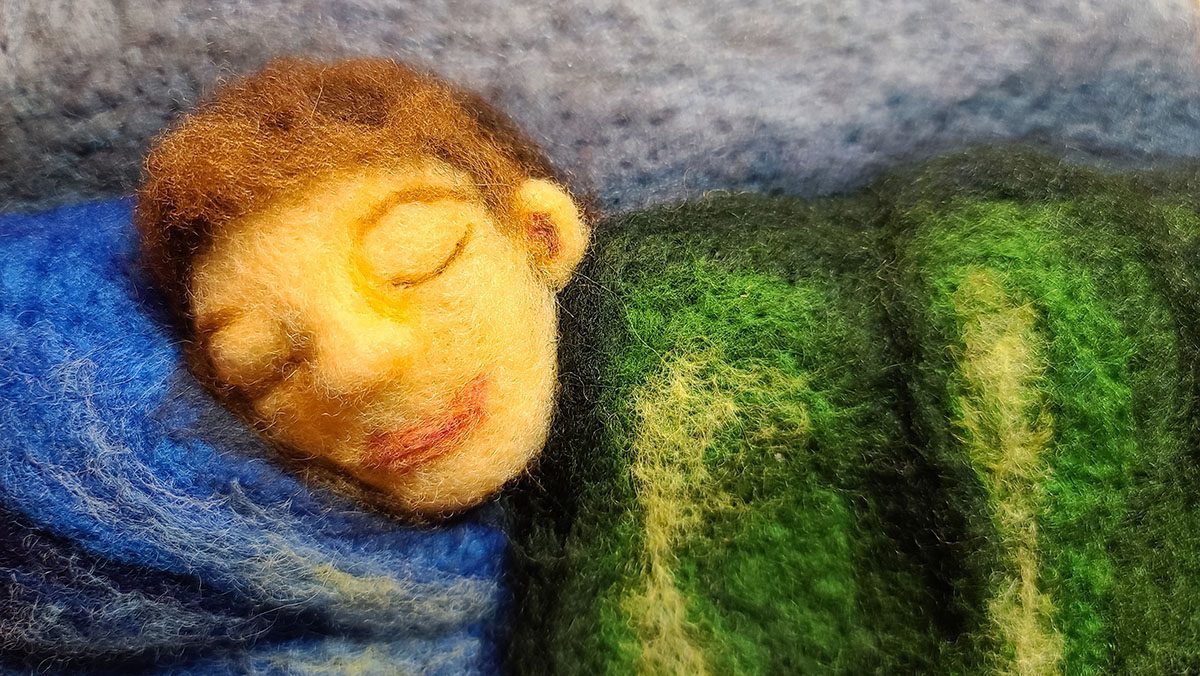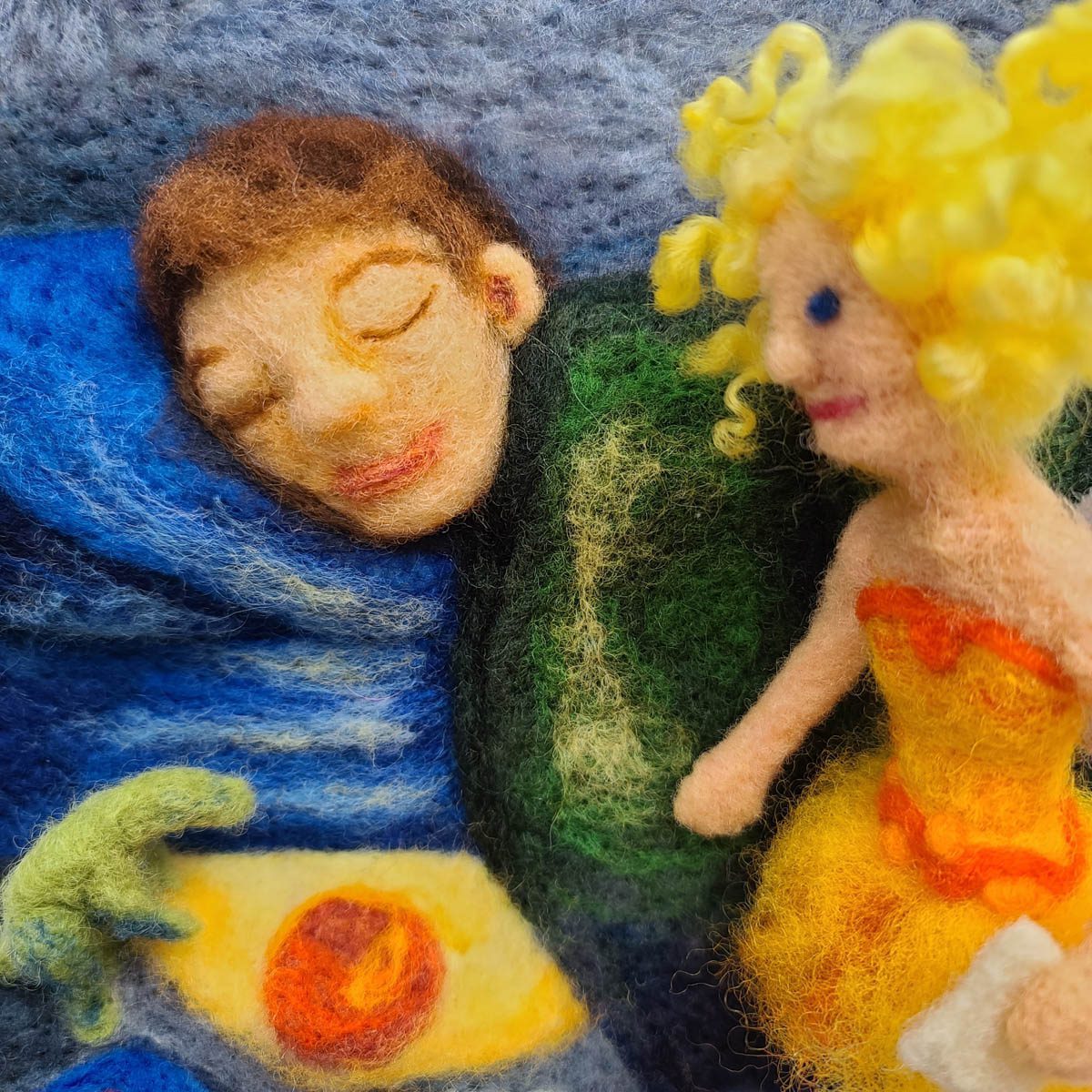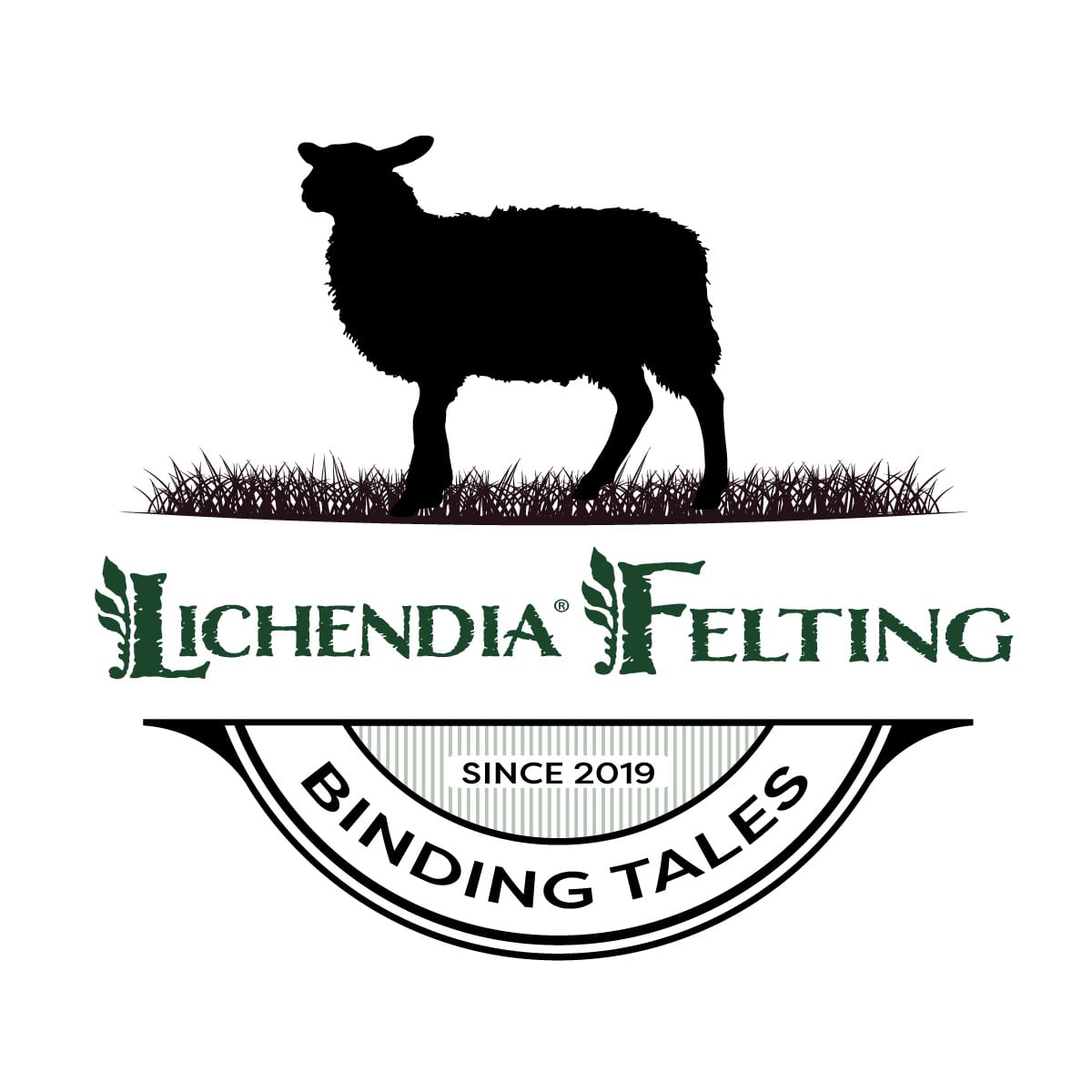 Free Felting Lessons
Learn techniques used to merge 2D & 3D felting into works of art that POP off the wall!
For everyone on my email list, please remember that when the month ends, lessons are then available for individual sale or added to the membership portal for paid members of the Felting Master Class.